COLE SMITHEY'S MOVIE WEEK #272
VIDEO ESSAYS: STAR TREK INTO DARKNESS — FRANCES HA — CLASSIC FILM PICK: THE GREAT GATSBY

Click Here to Visit the FilmBlog for Artwork, Movies, Music, News, Photos, Politics, Posters, Reviews, Trailers, Videos, and More
Cole Smithey on May 21, 2013 in Culture, Film | Permalink
Nick Lowe — All Men Are Liars
Click Here to Visit the FilmBlog for Artwork, Movies, Music, News, Photos, Politics, Posters, Reviews, Trailers, Videos, and More
Cole Smithey on May 21, 2013 in Culture, Music | Permalink
The Debussy Film — KEN RUSSELL
Click Here to Visit the FilmBlog for Artwork, Movies, Music, News, Photos, Politics, Posters, Reviews, Trailers, Videos, and More
--------------------------------------------------------------------------------------------------------------------
Cole Smithey on May 21, 2013 in Culture, Film | Permalink
Alejandro Jodorowsky — The Dance of Reality
Click Here to Visit the FilmBlog for Artwork, Movies, Music, News, Photos, Politics, Posters, Reviews, Trailers, Videos, and More
Cole Smithey on May 18, 2013 in Culture, Film | Permalink
"La Danza de la Realidad" — Alejandro Jodorowsky
Cole Smithey on May 18, 2013 in Culture, Film | Permalink
RIPD — TRAILER
Cole Smithey on May 18, 2013 in Culture, Film | Permalink
NICK LOWE — SO IT GOES
Cole Smithey on May 18, 2013 in Culture, Music | Permalink
Kino Lorber: THE ROCKET
Kino Lorber Acquires US and Canadian Rights to Kim Mordaunt's THE ROCKET
Date: May 17, 2013
Winner of top prizes at last month's Tribeca Film Festival and 2013 Berlinale to open across the U.S. and Canada this Fall
CANNES - May 17, 2013 - Kino Lorber is pleased to announce that it has acquired all U.S. and Canadian rights to THE ROCKET, the critically acclaimed first feature film by director and writer Kim Mordaunt focused on a boy's journey to escape his poor circumstances by entering a rocket building contest in Laos.
A still from The Rocket
Produced by Sylvia Wilczynski at Red Lamp Films, with funding from Screen Australia, the film had its US premiere at this year's Tribeca Film Festival and won the festival's top three narrative accolades: Best Narrative Feature prize, the Audience Award for Best Narrative Film and the Best Actor in a Narrative Feature award (given to 10-year-old Sitthiphon Disamoe). At this year's Berlinale, THE ROCKET also won the "Crystal Bear" (Generation Kplus prize for Best Film) as well as the Best First Feature award and The Amnesty International Award.
After a run of prestigious festival dates, Kino Lorber is planning a national theatrical release for this critics and crowd-pleasing film during the fall, followed by a digital, VOD and home media release in 2014.KinoLorber CEO Richard Lorber negotiated the deal for the film with Natja Noviani Rosner, LevelK's Sales Director.
A co-production between Australia, Laos and Thailand, THE ROCKET is set in contemporary Laos and tells the story of a boy named Ahlo (beautifully played by Sitthiphon Disamoe) who is believed to be a bearer of bad luck and is therefore blamed for a string of disasters - including his mother's death. When his family loses their home and is forced to move, Ahlo meets the spirited orphan Kia and her eccentric uncle Purple: an ex-soldier with a purple suit, a rice-wine habit and an unbridled love for James Brown.
Struggling to hang onto his father's trust, Ahlo leads his family, Purple and Kia through a land scarred by war in search of a new home. But bad luck seems to follow Ahlo, and in a last plea to prove he's not cursed, Ahlo builds a giant explosive rocket to enter the most lucrative but dangerous competition of the year: The Rocket Festival.
Richard Lorber, CEO of Kino Lorber commented: "The Rocket's first-class filmmaking delivers its rare sense of heart with breathtaking originality. Given its thrilling response during the Tribeca Film Festival, I'm certain that American audiences everywhere will fall in love with this uniquely beautiful and powerful film. We believe a Rocket like this can shoot as high as the Oscars."
Tine Klint, CEO of LevelK added: We are extremely proud of "The Rocket"and thankful to Tribeca for helping us promoting the film. Kino Lorber is a stong distributor with great visions for our film and we are looking forward to working with their passionate team. 
ABOUT KINO LORBER
With a library of over 700 titles, KINO LORBER INC. has been a leader in independent art house distribution for over 30 years, releasing over 20 films per year theatrically under its Kino Lorber, Kino Classics, and Alive Mind Cinema banners, including four Academy Award nominated films in the last six years. In addition, the company brings over 60 titles each year to the home entertainment market with DVD and Blu-ray releases as well as digital distribution on all platforms. Some of its upcoming theatrical releases are the documentary MORE THAN HONEY, directed by Markus Imhoof, and the Sundance hit COMPUTER CHESS, directed by Andrew Bujalski (Funny Ha Ha).
Cole Smithey on May 17, 2013 in Culture, Film | Permalink
The Best Man Holiday — Trailer
Cole Smithey on May 14, 2013 in Culture, Film | Permalink
THE NEW YORK DOLLS
Cole Smithey on May 14, 2013 in Culture, Music | Permalink | Comments (0) | TrackBack
IAN DURY
Click Here to Visit the FilmBlog for Artwork, Movies, Music, News, Photos, Politics, Posters, Reviews, Trailers, Videos, and More
Cole Smithey on May 12, 2013 in Culture, Music | Permalink | Comments (0) | TrackBack
FILM SCTY. LINCOLN CTR. FREE SUMMER TALKS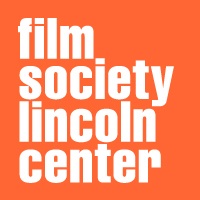 THE FILM SOCIETY OF LINCOLN CENTER ANNOUNCES
FREE SUMMER TALKS 
 
LAUNCHES MAY 16 WITH BEFORE MIDNIGHT DIRECTOR
RICHARD LINKLATER AND ACTORS JULIE DELPY AND ETHAN HAWKE
New York, NY (May 10, 2013)
 – The Film Society of Lincoln Center announced today their FREE Summer Talks series, kicking off next week with BEFORE MIDNIGHT director Richard Linklater, actors Julie Delpy and Ethan Hawke on Thursday, May 16
th
 at 8PM at the Elinor Bunin Munroe Film Center's Amphitheater. Moderated by Film Comment contributor Phillip Lopate, the evening will be free to the public and will include a selection of clips and questions from the audience. 
As an extension of the NYFF LIVE talks during the festival, the Film Society of Lincoln Center will host live, free talks throughout the Summer. The lineup will also include director Sofia Coppola for THE BLING RING on June 10 at 7:30PM, director Jem Cohen for MUSEUM HOURS on Wednesday June 26
th
 at 6:00PM, who will also screen a short film as a way of describing how he came to make MUSEUM HOURS and director Ryan Coogler for FRUITVALE STATION on Thursday July 11
th
 at 6:00PM. The Jem Cohen and Ryan Coogler talks will be moderated by the Film Society of Lincoln Center's, Director of Digital Strategy, Eugene Hernandez. 
The following directors will also participate in the Film Society Summer Talks - the date/time to be announced shortly – director Sebastián Silva for CRYSTAL FAIRY in July and in August director David Lowery for AIN'T THEM BODIES SAINTS and Joe Swanberg for DRINKING BUDDIES. Additional talks will be announced at a later date so stay tuned and visit Filmlinc.com for more information.     
Free tickets will be available at the Elinor Bunin Munroe Film Center (144 West 65
th
 Street, between Broadway and Amsterdam) box office on a first-come, first-served basis one hour prior to the conversations. For those unable to attend in person, video from the event will be available online at 
FilmLinc.com
. 
Films, Descriptions & Schedule
BEFORE MIDNIGHT
Director: Richard Linklater
Nine years after we last saw Celine and Jesse (Julie Delpy and Ethan Hawke), the couple are together in Greece. Richard Linklater's latest collaboration with Hawke and Delpy picks up the story that began nearly two decades ago in 
Before Sunrise
 (1995) and then continued with 
Before Sunset
 (2004). In the new film, 
Before Midnight
, Celine and Jesse are now in their 40s and grappling with the past, present and future of their relationship.  
*Thursday, May 16: 8PM 
Summer Talk with director Richard Linklater, actors Julie Delpy and Ethan Hawke. All share in a writing credit for the film also. Moderator: Film Comment Contributor, Phillip Lopate.
THE BLING RING
Director: Sofia Coppola
From Oscar award winning writer and director Sofia Coppola, THE BLING RING tells the story, based on actual events, of a group of teenagers obsessed with fashion and celebrity that burglarize celebrities' homes in Los Angeles. Tracking their targets' whereabouts online, they break-in and steal their designer clothes and possessions. Reflecting on the naiveté of youth and the mistakes we all make when young, amplified by today's culture of celebrity and luxury brand obsession, we see through the members of the 'Bling Ring' temptations that almost any teenager would feel. What starts out as teenage fun spins out of control and leaves us with a sobering view of our culture today. 
*Monday, June 10: 7:30PM
Summer Talk with director Sofia Coppola. Moderator: TBC
MUSEUM HOURS
Director: Jem Cohen
Well known for his distinctive work in Super 8 and 16mm film, as well as numerous music videos for the likes of R.E.M., Fugazi, Vic Chestnutt, Jem Cohen has made a name for himself with a number of acclaimed feature films, including 
Instrument
, 
Benjamin Smoke
 and 
Chain
. His latest film, 
Museum Hours
, observes the burgeoning relationship between a quiet Vienna museum guard (Bobby Sommer) who meets a lonesome American visitor (Mary Margaret O'Hara). Anchored within a grand gallery at Vienna's Kunsthistorisches Museum, Jem Cohen's
Museum Hours
 is an examination of art, architecture and ultimately, contemporary humanity.
*Wednesday, June 26: 6PM
Summer Talk with director Jem Cohen. Will also include a screening of a short film as a way of describing how he came to make Museum Hours. Moderator: The Film Society of Lincoln Center's Director of Digital Strategy, Eugene Hernandez.
FRUITVALE STATION
Director: Ryan Coogler
Remember the name Ryan Coogler. If all goes according to plan, you should be hearing it a lot. The winner of both the Grand Jury Prize and the Audience Award at this year's Sundance Film Festival for his first feature, 
Fruitvale Station
, Coogler is a former college football player who eventually embraced filmmaking. In the film, Coogler examines the tragic story of Oscar Grant, a victim of excessive police force in Coogler's own Oakland neighborhood. Charming and inspiring, Ryan Coogler is one of the most celebrated new filmmakers of the year. 
*Thursday, July 11: 6PM
Summer Talk with director Ryan Coogler. Moderator: The Film Society of Lincoln Center's Director of Digital Strategy, Eugene Hernandez.
CRYSTAL FAIRY
Director: Sebastián Silva
New York based Chilean filmmaker Sebastián Silva took his cast and crew on a fun ride when making 
Crystal Fairy
, one of two feature films he had at this year's Sundance Film Festival. Produced by Pablo Larraín, director of last year's 
No
 (NYFF 50), 
Crystal Fairy
 is based on a real road trip from Silva's youth. Michael Cera stars as an American tourist who encounters a wanderer (played by Gaby Hoffman) during a Chilean vacation. The two of them, along with a group of locals (played by Silva's real-life brothers) embark on a journey in search of an elusive hallucinogen cactus that leads them to unexpected places.
*July: Specific date TBC 
Summer Talk with Sebastián Silva. 
AIN'T THEM BODIES SAINTS
Director: David Lowery
An exciting discovery at this year's Sundance Film Festival, David Lowery is no stranger within American indie circles. Not only did he write and direct the upcoming 
Ain't Them Bodies Saints
, but he edited Shane Carruth's recent 
Upstream Color
 and co-wrote Yen Tan's 
Pit Stop
. Lowery's Texas drama, 
Ain't Them Bodies Saints
, stars Rooney Mara, Ben Foster and Casey Affleck in a story of outlaws set in Texas.
*August: Specific date TBC
Summer Talk with David Lowery.
DRINKING BUDDIES
Director: Joe Swanberg
Kate (Olivia Wilde) and Luke (Jake Johnson) work together at a craft brewery. They have one of those friendships that feels like it could be something more. But Kate is with Chris (Ron Livingston), and Luke is with Jill (Anna Kendrick). And Jill wants to know if Luke is ready to talk about marriage. The answer to that question becomes crystal clear when Luke and Kate unexpectedly find themselves alone for a weekend. 
Drinking Buddies
 is written and directed by Joe Swanberg and stars Olivia Wilde, Jake Johnson, Anna Kendrick, and Ron Livingston.
*August: Specific date TBC
Summer Talk with Joe Swanberg.
FILM SOCIETY OF LINCOLN CENTER
Founded in 1969 to celebrate American and international cinema, the Film Society of Lincoln Center works to recognize and support new directors, and to enhance the awareness, accessibility and understanding of film. Among its yearly programming of film festivals, film series and special events, the Film Society presents two film festivals in particular that annually attract global attention: the New York Film Festival which just celebrated its 50th edition, and New Directors/New Films which, since its founding in 1972, has been produced in collaboration with MoMA. The Film Society also publishes the award-winning Film Comment Magazine and a year-round calendar of programming, panels, lectures, educational and transmedia programs and specialty film releases at the famous Walter Reade Theater and the new state-of-the-art Elinor Bunin Munroe Film Center.  
The Film Society receives generous, year-round support from Royal Bank of Canada, Jaeger-LeCoultre, American Airlines, The New York Times, Stonehenge Partners, Stella Artois, the National Endowment for the Arts and New York State Council on the Arts. For more information, visit www.filmlinc.com and follow #filmlinc on Twitter.
Cole Smithey on May 12, 2013 in Culture, Film | Permalink | Comments (0) | TrackBack
CANNES 2013 SCREENING SCHEDULE
The 2013 Cannes Film Festival has announced its screening schedule, a week ahead of the festival's kick-off next Wednesday night.
Below is the competition schedule, with all screenings taking place at the Grand Theater Lumiere. You can download the entire schedule (including out of competition screenings and the Un Certain Regard program) here.
Wednesday, May 15:
The Great Gatsby (Baz Luhrmann) -- 19:15, 20:00, 23:30
Thursday, May 16:
Young & Beautiful (Francois Ozon) -- 8:30, 14:30, 19:30
Heli (Amat Escalante) -- 11:00, 22:00
Friday, May 17:
The Past (Asghar Farhadi) -- 8:30. 15:00, 19:00
A Touch of Sin (Jia Zhangke) -- 12:00, 22:30
Saturday, May 18:
Jimmy P. (Arnaud Desplechin) -- 8:30, 15:30, 19:00
Like Father, Like Son (Kore-Eda Hirokazu) -- 11:30, 22:00

Sunday, May 19:
Borgman (Alex van Warmerdam) -- 8:30, 14:30, 22:00
Inside Llewyn Davis (Joel & Ethan Coen) -- 11:30, 19:00
Monday, May 20:
Shield of Straw (Takashi Miike) -- 8:30, 22:00
A Castle In Italy (Valeria Bruni Tedeschi) -- 16:00
Tuesday, May 21:
Behind The Candelabra (Steven Soderbergh) -- 8:30, 15:00, 19:00
The Great Beauty (Paolo Sorrentino) -- 11:30, 22:00
Wednesday, May 22:
Only God Forgives (Nicolas Winding Refn) -- 8:30, 13:30, 23:30
Grigris (Mahamat-Saleh Haroun) -- 16:00
Thursday, May 23:
Nebraska (Alexander Payne) -- 8:30, 15:30, 19:00
Blue Is The Warmest Color (Abdellatif Kechiche) -- 11:30, 22:00
Friday, May 24:
The Immigrant (James Gray) -- 8:30, 15:00, 19:30
Michael Kohlhaas (Arnaud des Pallieres) -- 11:30, 22:30

Saturday, May 25:
Venus In Fur (Roman Polanski) -- 8:30, 19:00
Only Lovers Left Alive (Jim Jarmusch) -- 14:00, 22:00

Sunday, May 26:
Zulu (Jerome Salle) -- 20:00, 23:00
Cole Smithey on May 9, 2013 in Culture, Film Festivals | Permalink
THE BUTLER - TRAILER
Cole Smithey on May 8, 2013 in Culture, Current Affairs, Film | Permalink
THE WORLD'S END - TRAILER
Cole Smithey on May 8, 2013 in Culture, Film | Permalink | Comments (0) | TrackBack
STAR TREK INTO DARKNESS
IMAX® THEATRES ACROSS THE COUNTRY SELL OUT FOR "STAR TREK INTO DARKNESS"
 OPENING MOVES UP A DAY TO THURSDAY, MAY 16TH
HOLLYWOOD (May 7, 2013) – IMAX® theatres are reporting sell-outs of its special "STAR TREK INTO DARKNESS" sneak peek shows on Wednesday, May 15th, with showings in Los Angeles, New York City, Philadelphia, Washington, D.C., Seattle, Austin, San Francisco, Houston, San Diego and Minneapolis now at capacity.  Interest continues to be strong at other IMAX locations across the country, which are offering fans the opportunity to be the first to see the film at 8:00 p.m. that evening.  In response, Paramount Pictures has moved the film's Friday, May 17th release up a day to May 16th.
Tickets are available on the film's first-of-its-kind movie App, a technology that allows users to delve deeper into the Star Trek universe, and can also be accessed via IMAX.com or through Fandango.com, Movietickets.com, as well as other ticketing platforms and at theatre box offices.  While supplies last, all 8:00 p.m. IMAX fan sneak attendees will receive a limited-edition IMAX FANFIX™ "Star Trek" Gallery 1988 movie print by Mark Englert.
The IMAX release of "STAR TREK INTO DARKNESS" will feature approximately 30 minutes of footage filmed with the extremely high-resolution IMAX® cameras. These specific sequences, which will expand to fill more of the screen exclusively in IMAX, will deliver unprecedented crispness and clarity and a truly immersive experience for moviegoers.
Paramount's "STAR TREK INTO DARKNESS," based upon "Star Trek" created by Gene Roddenberry, is written by Roberto Orci & Alex Kurtzman & Damon Lindelof and directed by J.J. Abrams.  Abrams is producing with Bryan Burk through Bad Robot Productions, along with Lindelof, Kurtzman and Orci. Jeffrey Chernov and Skydance Productions' David Ellison, Dana Goldberg and Paul Schwake are the executive producers.
"STAR TREK INTO DARKNESS" opens in theaters everywhere May 16th, 2013.
About Paramount Pictures Corporation
Paramount Pictures Corporation (PPC), a global producer and distributor of filmed entertainment, is a unit of Viacom (NASDAQ: VIA, VIAB), a leadingcontent company with prominent and respected film, television and digital entertainment brands. Paramount controls a collection of some of the most powerful brands in filmed entertainment, including Paramount Pictures, Paramount Animation, Paramount Vantage, Paramount Classics, Insurge Pictures, MTV Films, and Nickelodeon Movies. PPC operations also include Paramount Home Media Distribution, Paramount Pictures International, Paramount Licensing Inc., and Paramount Studio Group.
About "STAR TREK INTO DARKNESS"
In the wake of a shocking act of terror from within their own organization, the crew of The Enterprise is called back home to Earth.  In defiance of regulations and with a personal score to settle, Captain Kirk leads his crew on a manhunt to capture an unstoppable force of destruction and bring those responsible to justice.  As the heroes are propelled into an epic chess game of life and death, love will be challenged, friendships will be torn apart, and sacrifices must be made for the only family Kirk has left: his crew. 
About IMAX Corporation
IMAX, an innovator in entertainment technology, combines proprietary software, architecture and equipment to create experiences that take you beyond the edge of your seat to a world you've never imagined. Top filmmakers and studios are utilizing IMAX theatres to connect with audiences in extraordinary ways, and, as such, IMAX's network is among the most important and successful theatrical distribution platforms for major event films around the globe.
IMAX is headquartered in New York, Toronto and Los Angeles, with offices in London, Tokyo, Shanghai and Beijing.  As of Sept. 30, 2012, there were 689 IMAX theatres (556 commercial multiplex, 20 commercial destination and 113 institutional) in 52 countries.
IMAX®, IMAX® 3D, IMAX DMR®, Experience It In IMAX®, An IMAX 3D Experience®, The IMAX Experience® and IMAX Is Believing® are trademarks of IMAX Corporation. Moreinformation about the Company can be found at www.imax.com. You may also connect with IMAX on Facebook (www.facebook.com/imax), Twitter (www.twitter.com/imax) and YouTube (www.youtube.com/imaxmovies).
Cole Smithey on May 7, 2013 in Art, Culture, Film | Permalink
'LEGENDS OF OZ: DOROTHY'S RETURN'

 
 

HYDE PARK TAKES INTERNATIONAL ON
'LEGENDS OF OZ: DOROTHY'S RETURN'
 
Lea Michele, Martin Short, Dan Aykroyd, Jim Belushi and Kelsey Grammer Martin Short Headline Cast in Summertime Entertainment's Animated Family Adventure

 
Los Angeles, CA – (May 7, 2013) – Ashok Amritraj's Hyde Park International (HPI) announced today that the company has picked-up international rights to directors Will Finn and Daniel St. Pierre's 3D animated family adventure film LEGENDS OF OZ: DOROTHY'S RETURN starring Lea Michele, Martin Short, Dan Aykroyd, Jim Belushi and Kelsey Grammer. The film is from a script by Adam Balsam and Randi Barnes, based on the series of books by Roger Stanton Baum. Bonne Radford is producing alongside Ryan Carroll and Roland Carroll of Summertime Entertainment. 
 
The film, scheduled for a May 2, 2014 domestic theatrical release by Clarius Entertainment on a minimum of 3,000 screens, will be introduced by HPI's President Eric Christenson and will screen at the upcoming Marché du Film. Cannes screenings are scheduled for Saturday, May 18th at 4:00pm at Olympia 2, Monday May 20th at 4:00pm at Olympia 2, and Tuesday, May 21st at 4:00pm at Olympia 8.  The film will also screen in competition at the 2013 Annecy International Animation Festival.  Twentieth Century Fox Home Entertainment will be handling home entertainment distribution for North America. Sony will be distributing the soundtrack. 
 
LEGENDS OF OZ: DOROTHY'S RETURN is a 3D animated feature film based on the adventure books by Roger Stanton Baum, the great-grandson of L. Frank Baum, and is a continuation of the world's most popular and beloved fairy tales.  In the story, Dorothy (voiced by Michele) awakens to a devastated post-tornado Kansas, but is soon whisked back to Oz and its new villain in this 3D-animated musical adventure.  There she is joined by familiar faces including the Scarecrow (Aykroyd), the Lion (Belushi) and the Tin Man (Grammer).
 
Bonne Radford, one-time head of feature animation at Dreamworks and VP of Animation at Amblin, produced THE ROAD TO ELDORADO, as well as executive produced CURIOUS GEORGE. Will Finn is best known for animating such classics as ALADDIN, BEAUTY AND THE BEAST and THE LITTLE MERMAID.  Daniel St. Pierre has worked as a director, production designer and art director on a number of hits including THE LION KING, SHARK TALE and TARZAN. 
 
Hyde Park has an impressive slate of films in production which will be presented at the Marché du film including ELMORE LEONARD'S SWITCH, with a multi-star cast led by Jennifer Aniston, John Hawkes and Tim Robbins, EVERY SECRET THING starring Diane Lane, Elizabeth Banks and Dakota Fanning, A FRIGGIN' CHRISTMAS MIRACLE with Robin Williams, Lauren Graham and Joel McHale, CAREFUL WHAT YOU WISH FOR starring Nick Jonas and Isabel Lucas and the Roger Spottiswoode-directed MIDNIGHT SUN.   
 
Cole Smithey on May 7, 2013 in Culture, Film, Film Festivals | Permalink | Comments (0) | TrackBack
POPULAIRE — TRAILER
Cole Smithey on May 6, 2013 in Culture, Film | Permalink
Ladytron - Seventeen
Cole Smithey on May 6, 2013 in Art, Culture, Music | Permalink
Slap Shot — CLASSIC FILM PICK
Cole Smithey on May 5, 2013 in Culture, Film | Permalink
Evocateur: The Morton Downey Jr. Movie - Trailer
Cole Smithey on May 5, 2013 in Culture, Current Affairs, Film | Permalink | Comments (0) | TrackBack
ARRESTED DEVELOPMENT DOC
AUDIENCES EVERYWHERE TO GET BLUTH FAMILY BEHIND-THE-SCENES FIX WITH ARRESTED DEVELOPMENT DOC PROJECT
 

Insider documentary with cast, crew and fan interviews to be released by FilmBuff, VHX and Tugg simultaneously on digital platforms and in theaters May 3, 2013

 
New York, NY (May 2, 2013) – Digital entertainment curator FilmBuff (www.filmbuff.com), direct to consumer platform VHX (www.vhx.tv) and Tugg, Inc. (www.tugg.com), a web-platform that enables individuals to choose the films that play in their local theaters are excited to announce that they will partner to release the Arrested Development Documentary Project nationwide on May 3, 2013.
 
Directed by "Arrested Development" super-fans Jeff Smith and Neil Lieberman,Arrested Development Documentary Project is the definitive film about the cult-favorite TV show. The film features exclusive interviews and remembrances with all of the celebrated show's cast members, the show's creators and producers, and other Bluth family friends and enemies! In addition, the film explores the intense relationship between the fans and the show by interviewing fans from all across the country about everything from their favorite Bluth family member, guest star or episode.
 
FilmBuff will release the film on all leading On Demand platforms including iTunes, Amazon Instant Video, Comcast, DirecTV, Time Warner Cable and XBOX.
 
"We are thrilled to be partnering with Tugg and VHX on the release of this film" says Julie La'Bassiere, FilmBuff's Head of Marketing. "Creating wide accessibility to the film through Tugg as well as the full range of digital platforms will give Jeff and Neil's documentary a robust 360° release that meets the demands of audiences waiting breathlessly for all things 'Arrested Development'."
 
"We are, of course, huge fans of 'Arrested Development' and made this film for everyone who loves the show as much as we do," say filmmakers Jeff Smith and Neil Lieberman. "With FilmBuff releasing the film with such a well-rounded strategy, it makes it so easy for people see the movie in a theater or on a digital platform. We can't wait to share it with the rest of the fans."
 
For more information on the film, visit the Official Sitewww.arresteddevelopmentdoc.com, like it on Facebook www.facebook.com/arresteddevelopmentdocumentary, request a screeningwww.tugg.com/titles/arrested-development-doc-project, and follow the film @arresteddevdoc.
 


About FilmBuff


Founded in 2007, New York-based FilmBuff is the leading distributor of incomparable digital entertainment.  The company draws upon its deep relationships within the film industry to curate content that consistently informs, entertains and inspires.  FilmBuff designs innovative digital strategies to supply content to all on-demand outlets.  Serving as a bridge between filmmakers and audiences, FilmBuff actively engages in conversations with fellow entertainment lovers through its exclusive access, original content and unique voice.  Find FilmBuff content on all cable, satellite and telco services, game consoles, online retailers, wireless platforms and hardware manufacturers worldwide.  Connect with FilmBuff by visiting www.filmbuff.com and via Twitter @filmbuff.
 


About VHX


VHX, founded by Casey Pugh and Jamie Wilkinson, is a platform that allows artists to sell their work and connect directly to their fans via their own websites. Recent titles include  Indie Game: The Movie, Aziz Ansari's Dangerously Delicious, The Invisible Made Visible from This American Life, Beauty Is Embarrassing, We Are Legion, Drafthouse Films' Miami Connection, Dave Grohl's Sound City, and Shane Carruth's Upstream Color. www.vhx.tv
 


About Tugg, Inc.


Tugg, Inc. ("Tugg") is a web-platform that enables individuals to choose the films that play in their local theaters.  Through Tugg, individuals are empowered to select a film, screening time, and nearby theater, and then spread the word to their immediate and online community. Once a necessary amount of people commit to attending, the event will be confirmed, and Tugg will reserve the theater, manage ticketing and ensure delivery of the film; allowing the audience to sit back and enjoy the show.  Tugg is currently working with exhibitors Alamo Drafthouse Cinema, AMC Theatres, Bow Tie Cinemas, Cinemark Theatres, Goodrich Quality Cinemas, Rave Cinemas and Regal Cinemas, as well as additional regional and independently-owned theaters across the country. These exhibitors provide theatrical venues for individually curated events showcasing Tugg's growing library of hundreds of studio and independent films.
Cole Smithey on May 2, 2013 in Culture, Film | Permalink | Comments (0) | TrackBack
NYMPHOMANIAC - POSTER
Cole Smithey on May 2, 2013 in Art, Culture, Film | Permalink
ROOFTOP FILMS SUMMER SERIES 2013
THE 17th ANNUAL
 ROOFTOP FILMS SUMMER SERIES ANNOUNCES FEATURE FILM LINEUP 
Presented by AT&T
The Academy Joins Rooftop For Two Select Screenings
 John Gallagher Jr. and Brie Larson in SHORT TERM 12
(New York, NY | April 25, 2013) Rooftop Films is proud to announce its full feature film slate for 2013, featuring more than 45 outdoor screening of new independent films, including two special sneak preview screenings co-presented with the Academy of Motion Picture Arts and Sciences. On June 8th the two organizations will present a free screening of "Twenty Feet from Stardom," RADiUs-TWC's hit documentary that brings back-up singers to the forefront. Following the screening there will be a live performance by Darlene Love, one of the main subjects of the film. On July 20th, Rooftop and the Academy will partner again to present Cinedigm's "Short Term 12", the feature film debut of Destin Cretton. Cretton was a 2010 Academy Nicholl Screenwriting Fellowship winner, and "Short Term 12" went on to win the 2013 SXSW Grand Jury Award in March.
 "The Academy is excited to bring the Oscars outdoors experience to New York audiences," says Patrick Harrison, the Academy's New York Program Director.  "Partnering with Rooftop Films will enable us to spotlight festival standouts."
The 2013 Rooftop Films Summer Series begins on May 10th and continues through the summer, with screenings each weekend in a variety of outdoor locations. Rooftop Films' full feature film slate includes thrilling documentaries about urban dirt-bikers ("12 O'Clock Boys"), dangerous ex-lovers ("Belleville Baby"), and environmentalist pornographers ("F---- For Forest"); innovative works by daring young filmmakers ("I hate myself :)," "Elena," "The Dirties,"); and sneak previews of the most exciting festival hits of the year, including wildly unpredictable comedies ("Frances Ha," "Crystal Fairy," "Newlyweeds," "The Kings of Summer") as well as powerful independent dramas ("Drinking Buddies," "Ain't Them Bodies Saints"). 
It is Rooftop's goal with each event and each season to re-imagine their festival and reinvigorate their community. With live performances, audience interaction, and enhanced themed events at amazing new venues, Rooftop will turn each film screening into a truly unique event. This summer, Rooftop's enhanced special screenings will include a live performance by the Hypnotic Brass Ensemble following "Brothers Hypnotic," the nautical documentary "The Expedition to the End of the World" screened on a boat docked in Red Hook, the western outlaw film "Ain't Them Bodies Saints" presented on a farm, art displays and live boxing paintings produced by the subjects of "Cutie and the Boxer," the 4-channel film "North of South, West of East" screened on four screens in the center of MetroTech Commons, and "Our Nixon" screened in Socrates Sculpture Park on July 3rd as part of a pre-Independence Day celebration.
 "Of course we are excited about our feature films every year," says Dan Nuxoll, Program Director for Rooftop Films, "but this season we are focusing more than ever on making our feature film events truly memorable and distinct. Our films this year are especially well-suited to enhanced presentations, and I think that will make for an unforgettable summer full of surprising moments, both on-screen and off." 
"One of the things which is eye-catching about our 2013 feature film lineup," says Rooftop's Founder and Artistic Director, Mark Elijah Rosenberg, "is that despite the astounding diversity of films, there's a common thread in an intimate approach. This very personal filmmaking lends itself to Rooftop's daring approach to showing movies."   
Please find below the full line-up for the 2013 Summer Series listing of feature films. All shows include live-music before the screenings and most include filmmaker Q&As and complementary after parties. The Summer Series will also include over 15 programs of short films. The full schedule including locations and dates will be announced in the coming weeks. 
Press passes, screeners, images, and interviews available upon request.
Rooftop Films 2013 Summer Series Feature Films Line-up 
12 O'Clock Boys (Dir. Lotfy Nathan) NY Premiere
Part of Rooftop's SXSW weekend
Pug, a young boy growing up on a combative West Baltimore block, finds solace in a group of illegal dirt bike riders known as The 12 O'Clock Boys. Courtesy of Oscilloscope Laboratories.
Ain't Them Bodies Saints (Dir. David Lowery) Special Sneak Preview
"Ain't Them Bodies Saints" tells the tale of an outlaw who escapes from prison and sets out across the Texas hills to reunite with his wife and the daughter he has never met. Courtesy of IFC Films.
Awful Nice (Dir. Todd Sklar) NY Premiere
Part of Rooftop's SXSW weekend
Estranged brothers Jim and Dave must travel to Branson together when their father dies and leaves them the family lake home. A series of hilarious mishaps and costly misadventures follow as they attempt to restore the house and rebuild their relationship.
Belleville Baby (Dir. Mia Engberg) NY Premiere
A long distance call from a long lost lover makes her reminisce about their common past. She remembers the spring when they met in Paris, the riots, the vespa and the cat named Baby. A film about love, time and things that got lost along the way.
Bending Steel (Dir. David Carroll, produced by Ryan Scafuro)
A remarkable and intimate documentary exploring the lost art of the old time strongman, and one man's struggle to overcome limitations of body and mind.
Brasslands (Dir. Meerkat Media Collective) NY Premiere
Presented by Rooftop Films and Arts Brookfield
Devoted American musicians, Serbian brass heavyweights, and a Gypsy trumpet master collide at the world's largest trumpet festival.
Brothers Hypnotic (Dir. Reuben Atlas) NY Premiere
Free screening presented with Downtown Brooklyn Partnership and Forest City Ratner
Brotherhood, whether biological or ideological, is never easy. "Brothers Hypnotic" is a coming-of-age story—for eight young men, and for an ideal.
The Central Park Five (Dir. Sarah Burns, Ken Burns, Dave McMahon)
Free screening presented with the Ford Foundation and Friends of Dag Hammarksold Plaza
Set against a backdrop of a decaying city beset by violence and racial tension, "The Central Park Five" tells the story of how five lives were upended by the rush to judgment by police, a sensationalist media and a devastating miscarriage of justice. Courtesy of Florentine Films.
Crystal Fairy (Dir. Sebastián Silva) Special Sneak Preview
Presented by Rooftop Films and indieWIRE
A hilariously unpredictable comedy about a self-involved young American searching for a secret hallucinogenic cactus in the desert of Chile. Courtesy of IFC Films.
Cutie and the Boxer (Dir. Zachary Heinzerling) Special Sneak Preview
This candid New York love story explores the chaotic 40-year marriage of renowned "boxing" painter Ushio Shinohara and his wife, Noriko. Anxious to shed her role of assistant to her overbearing husband, Noriko seeks an identity of her own. Courtesy of RADiUs-TWC.
The Dirties (Dir. Matt Johnson) NY Premiere
Matt and Owen are best friends, who are constantly bullied by a group they call The Dirties. When an assignment goes awry, the friends hatch a plan to enact revenge on their high school tormentors.
Domestic (Dir. Adrian Sitaru) NY Premiere
Presented with Socrates Sculpture Park.
Wonderfully surreal, painfully real, this is the story of children, adults and animals who live together trying to have a better life, but sometimes death comes unexpectedly. In the bittersweet comedy "Domestic" it is all about us, people who eat the animals that they love and the animals that love people unconditionally.
Drinking Buddies (Dir. Joe Swanberg) NY Premiere
Presented in partnership with BAMcinemaFest
Luke and Kate are co-workers at a Chicago brewery where they spend their days drinking and flirting. They're perfect for each other, except that they're both in relationships. But you know what makes the line between "friends" and "more than friends" really blurry? Beer.
Courtesy of Magnolia Pictures.
Elena (Dir. Petra Costa) NY Premiere
Part of Rooftp's SXSW weekend
Intimate in style, "Elena" delves into the abyss of one family's drama, revealing at once the inspiration that can be born from tragedy.
The Expedition to the End of the World (Dir. Daniel Dencik) NY Premiere
A real adventure film – for the 21st century. On a three-mast schooner packed with artists, scientists and ambitions worthy of Noah or Columbus, they set off for the end of the world: the rapidly melting massifs of North-East Greenland. 
Frances Ha (Dir. Noah Baumbach) Special Sneak Preview 
Frances wants so much more than she has, but lives her life with unaccountable joy and lightness. "Frances Ha" is a modern comic fable in which Noah Baumbach explores New York, friendship, class, ambition, failure, and redemption.  Courtesy of IFC Films.
F--- for Forest (Dir. Michal Marczak) NY Premiere
Berlin's "F---" for Forest is one of the world's most bizarre charities: based on the idea that sex can change the world, the NGO raises money for their environmental cause by selling home-made erotic films on the Internet.
The Genius of Marian (Dir. Banker White) 
Free screening presented with the Ford Foundation and Friends of Dag Hammarksold Plaza
An intimate family portrait that explores the tragedy of Alzheimer's disease, the power of art and the meaning of family. "The Genius of Marian" follows Pam White in the early stages of Alzheimer's disease as her son, the filmmaker, documents her struggle to hang on to a sense of self.
i hate myself :) (Dir. Joanna Arnow) NY Premiere
Nebbishy filmmaker Joanna Arnow documents her yearlong relationship with racially charged poet-provocateur James Kepple. What starts out as an uncomfortably intimate portrait of a dysfunctional relationship and protracted mid-twenties adolescence, quickly turns into a complex commentary on societal repression, sexuality and self-confrontation through art.
The Kings of Summer (Dir. Jordan Vogt-Roberts) NY Premiere
A unique coming-of-age comedy about three teenage friends who, in the ultimate act of independence, decide to spend their summer building a house in the woods and living off the land. Courtesy of CBS.
Newlyweeds (Dir. Shaka King) Special Sneak Preview
Brooklyn residents Lyle and Nina blaze away the stress of living in New York City, but what should be a match made in stoner heaven turns into a love triangle gone awry. Courtesy of Phase 4 Films.
North of South, West of East (Dir. Meredith Danluck) NY Premiere
Free screening presented with Downtown Brooklyn Partnership and Forest City Ratner
North of South, West of East takes a scrupulous look at the American Dream through Hollywood tropes and conventional cinema. Working with a narrative structure this four-part 85 minute film takes the chronic existential crisis that is the American identity and turns it inside out, laying the typical components of comedy, thrill, violence, love and death (the ultimate reinvention) neatly side by side.
Our Nixon (Dir. Penny Lane and Brian L. Frye) FREE Sneak Preview
Presented with Socrates Sculpture Park.
Throughout Richard Nixon's presidency, three of his top White House aides obsessively documented their experiences with Super 8 home movie cameras. Young, idealistic and dedicated, they had no idea that a few years later they'd all be in prison. "Our Nixon" is an all-archival documentary presenting those home movies for the first time, along with other rare footage, creating an intimate and complex portrait of the Nixon presidency as never seen before. 
Short Term 12 (Dir. Destin Daniel Cretton) Special FREE Sneak Preview
Presented in partnership with the Academy's Oscars Outdoors series
"Short Term 12" follows Grace (Brie Larson), a young supervisor at a foster-care facility, as she looks after the teens in her charge and reckons with her own troubled past.
Tiger Tail in Blue (Dir. Frank V. Ross) NY Premiere
"Tiger Tail in Blue" is about a young married couple, Christopher & Melody, that work opposite schedules to remain financially afloat as Chris bangs out his first novel while working nights as a waiter. Never seeing each other is taking its toll, as the two rarely get a chance to engage one another. Chris finds the attention he craves in the past and Brandy, a saucy co-worker.
Towheads (Dir. Shannon Plumb) Special Sneak Preview
A harried New York mother struggling as an artist searches for a happy (if slightly unhinged) hybrid of the two. In her debut feature, Shannon Plumb's charming Chaplin-like characters light up the screen with visual playfulness.
Twenty Feet From Stardom (Dir. Morgan Neville) Special FREE Sneak Preview
Presented in partnership with the Academy's  Oscars Outdoors series
Meet the unsung heroes behind the greatest music of our time. Courtesy of RADiUs-TWC.
William and the Windmill (Dir. Ben Nabors)
Free screening presented with the Ford Foundation and Friends of Dag Hammarksold Plaza
William Kamkwamba, a young Malawian, builds a power-generating windmill from junk parts to rescue his family from famine, transforming his life and catapulting him on to the world stage. His fame and success lead him to new opportunities and complex choices about his future, distancing him from the life he once knew.  
***
Rooftop Films is a non-profit organization whose mission is to engage and inspire the diverse communities of New York City by showcasing the work of emerging filmmakers and musicians. In addition to their annual Summer Series – which takes place in unique outdoor venues every weekend throughout the summer – Rooftop provides grants to filmmakers, teaches media literacy and filmmaking to young people, rents equipment at low-cost to artists and non-profits, and produces new independent films. At Rooftop Films, we bring underground movies outdoors. For more information and updates please visit their website at www.rooftopfilms.com.
Cole Smithey on April 28, 2013 in Culture, Film, Film Festivals | Permalink | Comments (0) | TrackBack
Fear and Loathing in Gonzovision
Cole Smithey on April 28, 2013 in Art, Culture | Permalink
THE HAPPY HOUSE
A New Film from D.W. Young


Opens May 3 at Cinema Village in New York

Director D.W. Young and select cast members will be in person
for the Friday and Saturday 7pm shows on opening weekend
and are available for interviews. Additional Q&As TBA.
It's the B&B you always dreaded, and that's on a normal day
In D.W. Young's new horror comedy THE HAPPY HOUSE, a young Brooklyn couple with relationship problems (Khan Baykal and Aya Cash) head upstate to a remote bed & breakfast to work things out. From the moment they arrive at The Happy House it's one disaster after another, and they soon begin to suspect they've wandered into a real life horror movie. Events escalate from weird to terrifying as they contend with the house's batty owner, her imposing son, a moody Swedish lepidopterist, a pedantic English professor, an extraordinarily rare butterfly, the world's best blueberry muffins, a .44 Magnum, a demented serial killer, and one very strict rulebook..

A low-budget absurdist horror romp, THE HAPPY HOUSE is both a celebration and subversion of genre convention. Featuring a talented ensemble of New York actors playing an assortment of zany characters all confined to a B&B full of cuckoo clocks, the film revels in the uneasy potential of hybrid forms. Playfully defying narrative expectation, often by blatantly embracing the most conventional of scenarios only to subtly undermine them, THE HAPPY HOUSE is part drawing room comedy gone wrong and part surreal nightmare. Much like in Young's 2010 short NOT INTERESTED, a festival circuit favorite that The Hollywood Reporter called "tension filled" andWe Are Movie Geeks described as "a subtle venture into the comedy of the absurd," suspense and humor converge in memorably unexpected ways.

THE HAPPY HOUSE stars Khan Baykal (DUPLICITY, NOT INTERESTED) and Aya Cash(SLEEPWALK WITH ME, THE WOLF OF WALL STREET), and also features veteran actressMarceline Hugot (ALICE, UNITED 93, FUR, TO WONG FOO THANKS FOR EVERYTHING JULIE NEWMAR), best known for her role as the eccentric Kathy Geiss on NBC's "30 Rock".

About the Director

D.W. Young's previous film, the short NOT INTERESTED, premiered at SXSW in 2010 before screening at such festivals as Sarasota, Provincetown, Vancouver, LA Shorts, Cleveland, and Maryland. NOT INTERESTED was also nominated for a 2010 Casting Society of America Artios Award. His documentary short AMI UNDERGROUND (2009) was selected as the opening night short for the ever popular Movies With a View in Brooklyn Bridge Park and also screened in Paris as part of Festival Cinérail. Young also recently served as a producer on Peter Bolte's upcoming feature ALL ROADS LEAD. He made his directorial debut with the award-winning documentary A HOLE IN A FENCE (First Run Features, 2008), which chronicles the changing landscape of a small corner of Red Hook, Brooklyn.


Cole Smithey on April 28, 2013 in Cinemas, Culture, Film | Permalink