CANNES 2013 SCREENING SCHEDULE
The 2013 Cannes Film Festival has announced its screening schedule, a week ahead of the festival's kick-off next Wednesday night.
Below is the competition schedule, with all screenings taking place at the Grand Theater Lumiere. You can download the entire schedule (including out of competition screenings and the Un Certain Regard program) here.
Wednesday, May 15:
The Great Gatsby (Baz Luhrmann) -- 19:15, 20:00, 23:30
Thursday, May 16:
Young & Beautiful (Francois Ozon) -- 8:30, 14:30, 19:30
Heli (Amat Escalante) -- 11:00, 22:00
Friday, May 17:
The Past (Asghar Farhadi) -- 8:30. 15:00, 19:00
A Touch of Sin (Jia Zhangke) -- 12:00, 22:30
Saturday, May 18:
Jimmy P. (Arnaud Desplechin) -- 8:30, 15:30, 19:00
Like Father, Like Son (Kore-Eda Hirokazu) -- 11:30, 22:00

Sunday, May 19:
Borgman (Alex van Warmerdam) -- 8:30, 14:30, 22:00
Inside Llewyn Davis (Joel & Ethan Coen) -- 11:30, 19:00
Monday, May 20:
Shield of Straw (Takashi Miike) -- 8:30, 22:00
A Castle In Italy (Valeria Bruni Tedeschi) -- 16:00
Tuesday, May 21:
Behind The Candelabra (Steven Soderbergh) -- 8:30, 15:00, 19:00
The Great Beauty (Paolo Sorrentino) -- 11:30, 22:00
Wednesday, May 22:
Only God Forgives (Nicolas Winding Refn) -- 8:30, 13:30, 23:30
Grigris (Mahamat-Saleh Haroun) -- 16:00
Thursday, May 23:
Nebraska (Alexander Payne) -- 8:30, 15:30, 19:00
Blue Is The Warmest Color (Abdellatif Kechiche) -- 11:30, 22:00
Friday, May 24:
The Immigrant (James Gray) -- 8:30, 15:00, 19:30
Michael Kohlhaas (Arnaud des Pallieres) -- 11:30, 22:30

Saturday, May 25:
Venus In Fur (Roman Polanski) -- 8:30, 19:00
Only Lovers Left Alive (Jim Jarmusch) -- 14:00, 22:00

Sunday, May 26:
Zulu (Jerome Salle) -- 20:00, 23:00
Cole Smithey on May 9, 2013 in Culture, Film Festivals | Permalink
'LEGENDS OF OZ: DOROTHY'S RETURN'

 
 

HYDE PARK TAKES INTERNATIONAL ON
'LEGENDS OF OZ: DOROTHY'S RETURN'
 
Lea Michele, Martin Short, Dan Aykroyd, Jim Belushi and Kelsey Grammer Martin Short Headline Cast in Summertime Entertainment's Animated Family Adventure

 
Los Angeles, CA – (May 7, 2013) – Ashok Amritraj's Hyde Park International (HPI) announced today that the company has picked-up international rights to directors Will Finn and Daniel St. Pierre's 3D animated family adventure film LEGENDS OF OZ: DOROTHY'S RETURN starring Lea Michele, Martin Short, Dan Aykroyd, Jim Belushi and Kelsey Grammer. The film is from a script by Adam Balsam and Randi Barnes, based on the series of books by Roger Stanton Baum. Bonne Radford is producing alongside Ryan Carroll and Roland Carroll of Summertime Entertainment. 
 
The film, scheduled for a May 2, 2014 domestic theatrical release by Clarius Entertainment on a minimum of 3,000 screens, will be introduced by HPI's President Eric Christenson and will screen at the upcoming Marché du Film. Cannes screenings are scheduled for Saturday, May 18th at 4:00pm at Olympia 2, Monday May 20th at 4:00pm at Olympia 2, and Tuesday, May 21st at 4:00pm at Olympia 8.  The film will also screen in competition at the 2013 Annecy International Animation Festival.  Twentieth Century Fox Home Entertainment will be handling home entertainment distribution for North America. Sony will be distributing the soundtrack. 
 
LEGENDS OF OZ: DOROTHY'S RETURN is a 3D animated feature film based on the adventure books by Roger Stanton Baum, the great-grandson of L. Frank Baum, and is a continuation of the world's most popular and beloved fairy tales.  In the story, Dorothy (voiced by Michele) awakens to a devastated post-tornado Kansas, but is soon whisked back to Oz and its new villain in this 3D-animated musical adventure.  There she is joined by familiar faces including the Scarecrow (Aykroyd), the Lion (Belushi) and the Tin Man (Grammer).
 
Bonne Radford, one-time head of feature animation at Dreamworks and VP of Animation at Amblin, produced THE ROAD TO ELDORADO, as well as executive produced CURIOUS GEORGE. Will Finn is best known for animating such classics as ALADDIN, BEAUTY AND THE BEAST and THE LITTLE MERMAID.  Daniel St. Pierre has worked as a director, production designer and art director on a number of hits including THE LION KING, SHARK TALE and TARZAN. 
 
Hyde Park has an impressive slate of films in production which will be presented at the Marché du film including ELMORE LEONARD'S SWITCH, with a multi-star cast led by Jennifer Aniston, John Hawkes and Tim Robbins, EVERY SECRET THING starring Diane Lane, Elizabeth Banks and Dakota Fanning, A FRIGGIN' CHRISTMAS MIRACLE with Robin Williams, Lauren Graham and Joel McHale, CAREFUL WHAT YOU WISH FOR starring Nick Jonas and Isabel Lucas and the Roger Spottiswoode-directed MIDNIGHT SUN.   
 
Cole Smithey on May 7, 2013 in Culture, Film, Film Festivals | Permalink | Comments (0) | TrackBack
ROOFTOP FILMS SUMMER SERIES 2013
THE 17th ANNUAL
 ROOFTOP FILMS SUMMER SERIES ANNOUNCES FEATURE FILM LINEUP 
Presented by AT&T
The Academy Joins Rooftop For Two Select Screenings
 John Gallagher Jr. and Brie Larson in SHORT TERM 12
(New York, NY | April 25, 2013) Rooftop Films is proud to announce its full feature film slate for 2013, featuring more than 45 outdoor screening of new independent films, including two special sneak preview screenings co-presented with the Academy of Motion Picture Arts and Sciences. On June 8th the two organizations will present a free screening of "Twenty Feet from Stardom," RADiUs-TWC's hit documentary that brings back-up singers to the forefront. Following the screening there will be a live performance by Darlene Love, one of the main subjects of the film. On July 20th, Rooftop and the Academy will partner again to present Cinedigm's "Short Term 12", the feature film debut of Destin Cretton. Cretton was a 2010 Academy Nicholl Screenwriting Fellowship winner, and "Short Term 12" went on to win the 2013 SXSW Grand Jury Award in March.
 "The Academy is excited to bring the Oscars outdoors experience to New York audiences," says Patrick Harrison, the Academy's New York Program Director.  "Partnering with Rooftop Films will enable us to spotlight festival standouts."
The 2013 Rooftop Films Summer Series begins on May 10th and continues through the summer, with screenings each weekend in a variety of outdoor locations. Rooftop Films' full feature film slate includes thrilling documentaries about urban dirt-bikers ("12 O'Clock Boys"), dangerous ex-lovers ("Belleville Baby"), and environmentalist pornographers ("F---- For Forest"); innovative works by daring young filmmakers ("I hate myself :)," "Elena," "The Dirties,"); and sneak previews of the most exciting festival hits of the year, including wildly unpredictable comedies ("Frances Ha," "Crystal Fairy," "Newlyweeds," "The Kings of Summer") as well as powerful independent dramas ("Drinking Buddies," "Ain't Them Bodies Saints"). 
It is Rooftop's goal with each event and each season to re-imagine their festival and reinvigorate their community. With live performances, audience interaction, and enhanced themed events at amazing new venues, Rooftop will turn each film screening into a truly unique event. This summer, Rooftop's enhanced special screenings will include a live performance by the Hypnotic Brass Ensemble following "Brothers Hypnotic," the nautical documentary "The Expedition to the End of the World" screened on a boat docked in Red Hook, the western outlaw film "Ain't Them Bodies Saints" presented on a farm, art displays and live boxing paintings produced by the subjects of "Cutie and the Boxer," the 4-channel film "North of South, West of East" screened on four screens in the center of MetroTech Commons, and "Our Nixon" screened in Socrates Sculpture Park on July 3rd as part of a pre-Independence Day celebration.
 "Of course we are excited about our feature films every year," says Dan Nuxoll, Program Director for Rooftop Films, "but this season we are focusing more than ever on making our feature film events truly memorable and distinct. Our films this year are especially well-suited to enhanced presentations, and I think that will make for an unforgettable summer full of surprising moments, both on-screen and off." 
"One of the things which is eye-catching about our 2013 feature film lineup," says Rooftop's Founder and Artistic Director, Mark Elijah Rosenberg, "is that despite the astounding diversity of films, there's a common thread in an intimate approach. This very personal filmmaking lends itself to Rooftop's daring approach to showing movies."   
Please find below the full line-up for the 2013 Summer Series listing of feature films. All shows include live-music before the screenings and most include filmmaker Q&As and complementary after parties. The Summer Series will also include over 15 programs of short films. The full schedule including locations and dates will be announced in the coming weeks. 
Press passes, screeners, images, and interviews available upon request.
Rooftop Films 2013 Summer Series Feature Films Line-up 
12 O'Clock Boys (Dir. Lotfy Nathan) NY Premiere
Part of Rooftop's SXSW weekend
Pug, a young boy growing up on a combative West Baltimore block, finds solace in a group of illegal dirt bike riders known as The 12 O'Clock Boys. Courtesy of Oscilloscope Laboratories.
Ain't Them Bodies Saints (Dir. David Lowery) Special Sneak Preview
"Ain't Them Bodies Saints" tells the tale of an outlaw who escapes from prison and sets out across the Texas hills to reunite with his wife and the daughter he has never met. Courtesy of IFC Films.
Awful Nice (Dir. Todd Sklar) NY Premiere
Part of Rooftop's SXSW weekend
Estranged brothers Jim and Dave must travel to Branson together when their father dies and leaves them the family lake home. A series of hilarious mishaps and costly misadventures follow as they attempt to restore the house and rebuild their relationship.
Belleville Baby (Dir. Mia Engberg) NY Premiere
A long distance call from a long lost lover makes her reminisce about their common past. She remembers the spring when they met in Paris, the riots, the vespa and the cat named Baby. A film about love, time and things that got lost along the way.
Bending Steel (Dir. David Carroll, produced by Ryan Scafuro)
A remarkable and intimate documentary exploring the lost art of the old time strongman, and one man's struggle to overcome limitations of body and mind.
Brasslands (Dir. Meerkat Media Collective) NY Premiere
Presented by Rooftop Films and Arts Brookfield
Devoted American musicians, Serbian brass heavyweights, and a Gypsy trumpet master collide at the world's largest trumpet festival.
Brothers Hypnotic (Dir. Reuben Atlas) NY Premiere
Free screening presented with Downtown Brooklyn Partnership and Forest City Ratner
Brotherhood, whether biological or ideological, is never easy. "Brothers Hypnotic" is a coming-of-age story—for eight young men, and for an ideal.
The Central Park Five (Dir. Sarah Burns, Ken Burns, Dave McMahon)
Free screening presented with the Ford Foundation and Friends of Dag Hammarksold Plaza
Set against a backdrop of a decaying city beset by violence and racial tension, "The Central Park Five" tells the story of how five lives were upended by the rush to judgment by police, a sensationalist media and a devastating miscarriage of justice. Courtesy of Florentine Films.
Crystal Fairy (Dir. Sebastián Silva) Special Sneak Preview
Presented by Rooftop Films and indieWIRE
A hilariously unpredictable comedy about a self-involved young American searching for a secret hallucinogenic cactus in the desert of Chile. Courtesy of IFC Films.
Cutie and the Boxer (Dir. Zachary Heinzerling) Special Sneak Preview
This candid New York love story explores the chaotic 40-year marriage of renowned "boxing" painter Ushio Shinohara and his wife, Noriko. Anxious to shed her role of assistant to her overbearing husband, Noriko seeks an identity of her own. Courtesy of RADiUs-TWC.
The Dirties (Dir. Matt Johnson) NY Premiere
Matt and Owen are best friends, who are constantly bullied by a group they call The Dirties. When an assignment goes awry, the friends hatch a plan to enact revenge on their high school tormentors.
Domestic (Dir. Adrian Sitaru) NY Premiere
Presented with Socrates Sculpture Park.
Wonderfully surreal, painfully real, this is the story of children, adults and animals who live together trying to have a better life, but sometimes death comes unexpectedly. In the bittersweet comedy "Domestic" it is all about us, people who eat the animals that they love and the animals that love people unconditionally.
Drinking Buddies (Dir. Joe Swanberg) NY Premiere
Presented in partnership with BAMcinemaFest
Luke and Kate are co-workers at a Chicago brewery where they spend their days drinking and flirting. They're perfect for each other, except that they're both in relationships. But you know what makes the line between "friends" and "more than friends" really blurry? Beer.
Courtesy of Magnolia Pictures.
Elena (Dir. Petra Costa) NY Premiere
Part of Rooftp's SXSW weekend
Intimate in style, "Elena" delves into the abyss of one family's drama, revealing at once the inspiration that can be born from tragedy.
The Expedition to the End of the World (Dir. Daniel Dencik) NY Premiere
A real adventure film – for the 21st century. On a three-mast schooner packed with artists, scientists and ambitions worthy of Noah or Columbus, they set off for the end of the world: the rapidly melting massifs of North-East Greenland. 
Frances Ha (Dir. Noah Baumbach) Special Sneak Preview 
Frances wants so much more than she has, but lives her life with unaccountable joy and lightness. "Frances Ha" is a modern comic fable in which Noah Baumbach explores New York, friendship, class, ambition, failure, and redemption.  Courtesy of IFC Films.
F--- for Forest (Dir. Michal Marczak) NY Premiere
Berlin's "F---" for Forest is one of the world's most bizarre charities: based on the idea that sex can change the world, the NGO raises money for their environmental cause by selling home-made erotic films on the Internet.
The Genius of Marian (Dir. Banker White) 
Free screening presented with the Ford Foundation and Friends of Dag Hammarksold Plaza
An intimate family portrait that explores the tragedy of Alzheimer's disease, the power of art and the meaning of family. "The Genius of Marian" follows Pam White in the early stages of Alzheimer's disease as her son, the filmmaker, documents her struggle to hang on to a sense of self.
i hate myself :) (Dir. Joanna Arnow) NY Premiere
Nebbishy filmmaker Joanna Arnow documents her yearlong relationship with racially charged poet-provocateur James Kepple. What starts out as an uncomfortably intimate portrait of a dysfunctional relationship and protracted mid-twenties adolescence, quickly turns into a complex commentary on societal repression, sexuality and self-confrontation through art.
The Kings of Summer (Dir. Jordan Vogt-Roberts) NY Premiere
A unique coming-of-age comedy about three teenage friends who, in the ultimate act of independence, decide to spend their summer building a house in the woods and living off the land. Courtesy of CBS.
Newlyweeds (Dir. Shaka King) Special Sneak Preview
Brooklyn residents Lyle and Nina blaze away the stress of living in New York City, but what should be a match made in stoner heaven turns into a love triangle gone awry. Courtesy of Phase 4 Films.
North of South, West of East (Dir. Meredith Danluck) NY Premiere
Free screening presented with Downtown Brooklyn Partnership and Forest City Ratner
North of South, West of East takes a scrupulous look at the American Dream through Hollywood tropes and conventional cinema. Working with a narrative structure this four-part 85 minute film takes the chronic existential crisis that is the American identity and turns it inside out, laying the typical components of comedy, thrill, violence, love and death (the ultimate reinvention) neatly side by side.
Our Nixon (Dir. Penny Lane and Brian L. Frye) FREE Sneak Preview
Presented with Socrates Sculpture Park.
Throughout Richard Nixon's presidency, three of his top White House aides obsessively documented their experiences with Super 8 home movie cameras. Young, idealistic and dedicated, they had no idea that a few years later they'd all be in prison. "Our Nixon" is an all-archival documentary presenting those home movies for the first time, along with other rare footage, creating an intimate and complex portrait of the Nixon presidency as never seen before. 
Short Term 12 (Dir. Destin Daniel Cretton) Special FREE Sneak Preview
Presented in partnership with the Academy's Oscars Outdoors series
"Short Term 12" follows Grace (Brie Larson), a young supervisor at a foster-care facility, as she looks after the teens in her charge and reckons with her own troubled past.
Tiger Tail in Blue (Dir. Frank V. Ross) NY Premiere
"Tiger Tail in Blue" is about a young married couple, Christopher & Melody, that work opposite schedules to remain financially afloat as Chris bangs out his first novel while working nights as a waiter. Never seeing each other is taking its toll, as the two rarely get a chance to engage one another. Chris finds the attention he craves in the past and Brandy, a saucy co-worker.
Towheads (Dir. Shannon Plumb) Special Sneak Preview
A harried New York mother struggling as an artist searches for a happy (if slightly unhinged) hybrid of the two. In her debut feature, Shannon Plumb's charming Chaplin-like characters light up the screen with visual playfulness.
Twenty Feet From Stardom (Dir. Morgan Neville) Special FREE Sneak Preview
Presented in partnership with the Academy's  Oscars Outdoors series
Meet the unsung heroes behind the greatest music of our time. Courtesy of RADiUs-TWC.
William and the Windmill (Dir. Ben Nabors)
Free screening presented with the Ford Foundation and Friends of Dag Hammarksold Plaza
William Kamkwamba, a young Malawian, builds a power-generating windmill from junk parts to rescue his family from famine, transforming his life and catapulting him on to the world stage. His fame and success lead him to new opportunities and complex choices about his future, distancing him from the life he once knew.  
***
Rooftop Films is a non-profit organization whose mission is to engage and inspire the diverse communities of New York City by showcasing the work of emerging filmmakers and musicians. In addition to their annual Summer Series – which takes place in unique outdoor venues every weekend throughout the summer – Rooftop provides grants to filmmakers, teaches media literacy and filmmaking to young people, rents equipment at low-cost to artists and non-profits, and produces new independent films. At Rooftop Films, we bring underground movies outdoors. For more information and updates please visit their website at www.rooftopfilms.com.
Cole Smithey on April 28, 2013 in Culture, Film, Film Festivals | Permalink | Comments (0) | TrackBack
Interior. Leather Bar. Trailer - James Franco
Cole Smithey on April 18, 2013 in Culture, Film, Film Festivals | Permalink | Comments (0) | TrackBack
CANNES LINEUP 2013
The films competing for the 2013 Palme d'Or are:
• A Chateau in Italy by Valeria Bruni-Tedeschi
• Inside Llewyn Davis by Ethan and Joel Coen
• Michael Kohlhaas by Arnaud Despallieres
• Jimmy P. (Psychotherapy of a Plains Indian) by Arnaud Desplechin
• Heli by Amat Escalante
• The Past by Asghar Farhadi
• The Immigrant by James Gray
• Grigris by Mahamat-Saleh Haroun
• A Touch of Sin by Jia Zhangke
• Like Father, Like Son by Kore-Eda Hirokazu
• The Life of Adele by Abdellatif Kechiche
• Shield of Straw by Takashi Miike
• Young and Pretty by Francois Ozon
• Nebraska by Alexander Payne
• Venus in Fur by Roman Polanski
• Behind the Candelabra by Steven Soderbergh
• The Great Beauty by Paolo Sorrentino
• Borgman by Alex van Warmerdam
• Only God Forgives by Nicolas Winding Refn
Cole Smithey on April 18, 2013 in Culture, Film, Film Festivals | Permalink
OLD SCHOOL KUNG FU FEST
THE OLD SCHOOL KUNG FU FEST 

RETURNS TO NYC

!
April 19 - 21 at Anthology Film Archives (at 32 Second Avenue)
NYC MEDIA!
Please add The Old School Kung Fu Fest to your calendars!
Full program schedule is noted below.
The New York Asian Film Festival and Anthology Film Archives are proud to host The Return of the Old School Kung Fu Fest: screening the rarest, wildest, and most incredible kung-fu cinema from the 70s and 80s - all from stunning 35mm prints!
Going head-to-head with the gargantuan opening weekend of Tribeca Film Festival, NYAFF's Old School Kung Fu Fest guarantees an unbelievable cavalcade of martial arts, jaw dropping Far East violence, and unfettered insanity... all introduced by the city's most enthusiastic master of cinematic ceremonies, Grady Hendrix!
PROGRAM SCHEDULE
Lau Kar-wing
THE ODD COUPLE
1979, 97 min, 35mm
There are 18 different weapons in Chinese martial arts, and in this flick someone's gonna get stabbed with every single one of them. Sammo Hung and Lau Kar-wing play elderly martial arts masters who duel each year to decide whose technique is better, but they always end in a draw. Now they've each taken a student (also played by Sammo Hung and Lau Kar-wing) leaving it to the younger generation to duke it out. Problem: their students get kidnapped by an old enemy (played by the inimitable martial arts mimic, "Beardy" Leung Kar-yan). Solution: both masters team up to kick maximum butt with maximum weaponry. A face bomb of comedy kung fu as well as serious, old school action, it's the opening and closing movie of the Old School Kung Fu Fest because it is, quite simply, the alpha and omega of martial arts movies. Truly unbeatable.
–Fri, April 19 at 6:15 and Sun, April 21 at 9:15.
Gordon Liu
SHAOLIN AND WU-TANG
1983, 89 min, 35mm
The movie that inspired the Wu-Tang Clan's first album is a blast of hardcore, old school mayhem. Gordon Liu (bald-headed brother of Lau Kar-leung) was ticked off that the sequel to his landmark 36TH CHAMBER OF SHAOLIN was played for laughs, so he headed to Taiwan where he directed, choreographed, and starred in this 'real' sequel. A brutally authentic ode to Shaolin Fist and Wu-Tang Sword, Liu plays a student of Shaolin, and his buddy, the charming Adam Cheng, is a student of Wu-Tang. Their masters refuse to teach the Manchu prince their moves, so the prince manipulates the two schools into combat, counting on killing the winner. Then: everybody fights! Shot with the scale and scope of a Shaw Brothers production, this movie is an avalanche of action with its stars unleashing the beast in scene after scene of blistering combat.
–Fri, April 19 at 8:30 and Sat, April 20 at 2:00.
Law Kei
THE DRAGON LIVES AGAIN
1977, 95 min, 35mm
WARNING: Watching This Movie Will Destroy Your Brain!!!!! Four years after Bruce Lee died, everyone was cashing in on his legend with look-a-like films, but this is the most notorious Brucesploitation movie of them all. Bruce Lee is dead, but his adventures aren't over. He arrives in Hell where he must fight Dracula, Clint Eastwood, and the Godfather in order to come back to life. Fortunately, Popeye is there to lend a hand. Bruce Lee is played by Bruce Leung (KUNG FU HUSTLE) but even his genuine skills can't stop the madness. Beginning with the corpse of Bruce Lee getting an erection (Don't worry – it's just his nunchakus!) and ending with him flying away as the cast waves "Goodbye!", you cannot unsee this movie. You will laugh! You will cry! And you will scream as the spirit of Bruce Lee kicks his way out of your stupid skull!
–Fri, April 19 at 10:30 and Sun, April 21 at 1:00.
Cheung Gin-gat
SHAOLIN TEMPLE AGAINST LAMA
1980, 85 min, 16mm. Print provided by the Taipei Economic and Cultural Office New York.
Taiwan's indie kung fu films eschewed slick sets and smooth camera movements to shoot on location with urgent handheld cameras wielded by operators who were constantly freaking out. In this flick, Tibet's evil Black Lamas (you know they're evil by the skulls in their hair) decide to wage war on Shaolin Temple while wearing costumes that would put Bootsy Collins to shame. The Lamas manipulate a righteous Tibetan prince to be their proxy face-breaker in a war with the hard-hitting Shaolin monks, and what ensues is a whirlwind of non-stop mayhem spiced with a whiff of funky incense. Never content to show two men fighting when it could show 20, this film is a psychedelic throwback to a time when kung fu movies were allowed to pull out all the stops and do absolutely anything as long as they kept your eyes glued to the screen.
–Sat, April 20 at 4:00 and Sun, April 21 at 7:15.
Wai Lit
ANGEL TERMINATORS
1990, 91 min, 35mm
B-movies always have to try harder, and this girls-with-guns flick gets an A++ for (intense) effort. Shot in 1990 but not released until two years later, it's an undiscovered grindhouse joyride full of bare-knuckled stars: Lau Kar-leung acolyte, Kara Hui; the "lady Jackie Chan" Sharon Yeung, whose career never caught fire; Japanese back-breaker, Michiko Nishiwaki; the sultry Carrie Ng; angry white boy, Mark Houghton; and everyone's favorite bad guy, Dick Wei. They all turn in blistering action work in this mile-a-minute rampage through exploitation heaven. Two lady cops and one gangster's ex-girlfriend endure drug addiction, theme park shoot-outs, having their heads shoved in toilets, kicks to the face, terrifying high impact falls, and major concussions to prove that women are 10 times better than men. No subtitled prints of this movie exist, so we're subtitling this one live in a twice-in-a-lifetime celebration of high caliber girl power.
–Sat, April 20 at 6:00 and Sun, April 21 at 5:15.
SECRET SCREENING – ONE SHOW ONLY!!!!
We can't tell you the title of this rarely-seen martial arts movie, but trust us: you want to see it on the big screen. In the early 80s, big studios were trying anything to attract audiences, so this flick mixes three genres and then adds plenty of crack: you've got your wandering swordsman movie, your gore film, and a sexploitation shocker. The result is a whacked-out, hyper-gothic version of "The Monkey's Paw", full of occult dungeons, human face frisbees, wild plot twists, swinging swordplay, and naked demon ladies having kung fu freak-outs.
–Sat, April 20 at 8:00.
Titus Ho
RED SPELL SPELLS RED
1983, 93 min, 35mm
Career-minded Hong Kongers with no respect for tradition go to Borneo to shoot a TV segment and wind up violating the tomb of the Red Dwarf Sorcerer, who returns the favor by violating their bodies from beyond the grave with scorpions, killer trees, and even more scorpions. Scorpions attack! Scorpions get smashed! Scorpions crawl out of pustulent blisters! Never released on DVD, this unhinged rarity makes BOXER'S OMEN look like Walt Disney as it flings shovelfuls of objectionable content in your face, from busty women in see-through t-shirts, to the slaughter of a LOT of real pigs, to a slew of outrageously nasty deaths. Technically it's not an action film, but there's no way we could not show this gore-soaked hayride! Truly dangerous movies make you doubt the sanity of the people who made them. In RED SPELL SPELLS RED there is no doubt: these filmmakers are insane.
–Sat, April 20 at 10:00 and Sun, April 21 at 3:15.
Cole Smithey on April 8, 2013 in Culture, Film, Film Festivals | Permalink
CANNES 2013 POSTER
Cole Smithey on March 22, 2013 in Art, Culture, Film, Film Festivals, Politics | Permalink
The Man Makes the Clothes: Pierre Cardin in Film
French Institute Alliance Française (FIAF) 
presents
The Man Makes the Clothes:
Pierre Cardin in Film
 A CinémaTuesdays Film Series
 March 5–26, 2012
 FIAF · Florence Gould Hall; 55 East 59th Street, NYC
New York, NY, February 22, 2013—This March, the French Institute Alliance Française (FIAF), New York's premiere French cultural center, presents theCinémaTuesdays film series The Man Makes the Clothes: Pierre Cardin in Film, a tribute to the pioneering Italian-born French designer that examines his contribution to some of the greatest French films of the post-war era. Pierre Cardin in Film is presented as part of Fashion at FIAF, a program celebrating fashion in March. 
Over the course of his seven-decade-long career, Pierre Cardin revolutionized women's fashion, introducing an avant-garde, space-age design aesthetic that would become emblematic of an era. He brought Western fashions to Japan and China, and became the first designer to incorporate his logo into garments and license his brand. Cardin also applied his talent and passion for the arts to creating costumes for more than a dozen films and television programs. He worked with many of the greatest directors of the 20th century, including Orson Welles, Vittorio de Sica, Jean Cocteau, Louis Malle, and Joseph Losey, as well as iconic leading ladies Elizabeth Taylor, Brigitte Bardot, Jane Fonda, Mia Farrow, and Jeanne Moreau, who would become his companion.
 Cardin was twenty-four when he created the extraordinary costumes for Jean Cocteau's 1946 masterpiece Beauty and the Beast. To highlight Cocteau's surreal interpretation of the classic fairytale, he dressed its stars, Josette Day and the legendary Jean Marais, in 19th-century Victorian-inspired designs with an avant-garde twist. In Viva Maria!, Louis Malle's 1965 comic adventure film, Jeanne Moreau and Brigitte Bardot star as two "Marias" who become revolutionaries in Central America in the early 20th century. Here, Cardin experiments with western themes, creating ravishing, tight-fitting ensembles that accentuate the female form. 
For Eva, Joseph Losey's dark 1962 tale of desire and entrapment, Pierre Cardin was inspired by the trends of the early '60s to create the elegant and luxurious wardrobe for Jeanne Moreau's titular femme fatale. Cardin resumed his collaboration with Jean Cocteau in Princess of Clèves (1961), directed by Jean Delannoy and adapted by Cocteau from Madame de La Fayette's 17th-century psychological novel. Cardin's designs incorporate bold geometric patterns into the elaborate baroque costumes, emphasizing the characters' tragic grandeur in this tale of a young princess ensnared in an illicit affair of the heart. 
Series curated by Marie Losier.
Pierre Cardin,
The Man Makes the
Clothes 
Beauty and the Beast (La Belle et la Bête) 
Tuesday, March 5 at 12:30, 4 & 7:30pm
Directed by Jean Cocteau, 1946. B&W. 96 min.
With Josette Day, Jean Marais, Michel Auclair
Cocteau's second feature as director remains a fantastical, sumptuous viewing experience with few peers in cinema. Heightened by lavish costumes that an unaccredited Cardin worked on, this is a spirited adaptation of the centuries-old French fairytale of a man who sacrifices his youngest daughter to appease a mystical beast and the curious courtship that follows. 
"One of the most magical of all films… a fantasy alive with trick shots and astonishing effects, giving us a Beast who is lonely like a man and misunderstood like an animal."—Roger Ebert, Chicago Sun-Times 
"Studied or not for philosophy, this is a sensuously fascinating film, a fanciful poem in movement given full articulation on the screen."—The New York Times
Presented as part of FIAF's First Tuesdays. See fiaf.org/tuesday for info.
 ••••••••••••••••••••
Viva Maria!
Tuesday, March 12 at 12:30, 4 & 7:30pm
Directed by Louis Malle, 1965. Color and B&W. 120 min.
With Brigitte Bardot, Jeanne Moreau, Paulette Dubost   
In Tinker Auditorium
Malle mines the frenzy of political upheaval for thrills, comedy, and a flirtatious sense of adventure with two of European cinema's most alluring stars. Bardot and Moreau are two Marias—one sings, the other dances—who unexpectedly become catalysts of a socialist revolution in Central America. Witty and appealingly delirious.
 "B.B. in her best form since And God Created Woman, and brilliantly matched by Jeanne Moreau. They are backed by a rollicking, comic adventure opus impeccably brought off by director Louis Malle."—Variety
 ••••••••••••••••••••
Eva
Tuesday, March 19 at 12:30, 4 & 7:30pm
Directed by Joseph Losey, 1962. B&W. 116 min. 
With Jeanne Moreau, Stanley Baker, Virna Lisi
In a body of work filled with femmes fatales, Losey arguably reached a peak withEva, his collaboration with Jeanne Moreau examining a prostitute's entrapment of a Welsh author (Baker). Cardin's costume design for Moreau fundamentally informs her character, as Eva's appearance often reveals more than the words she speaks.
 ••••••••••••••••••••
Princess of Clèves (La Princesse de Clèves)
Tuesday, March 26 at 12:30, 4 & 7:40pm
Jean Delannoy, 1961. Color. 101 min. 
With Jean Marais, Marina Vlady, Jean-François Poron
Adapted by Jean Cocteau and released during the ascension of the nouvelle vague, this opulent costume drama set in 16th-century France was unjustly dismissed. Seeing the film now, its themes of tradition, loyalty, and forbidden love resonate as timeless, and its production and costume design remain undeniably elegant.
Cole Smithey on February 22, 2013 in Art, Culture, Film, Film Festivals, Politics | Permalink
Berlinale 2013




Boris Khlebnikov's A LONG AND HAPPY LIFE: It takes conviction to decide to make a movie like this one, and that conviction permeates throughout, highlighting a strong, convincing performance by leading actor Alexander Yatsenko. Good script and skillful filmmaking also make this powerful tale of the little guy fighting the system all the more watchable. The idyllic beauty of the seaside village location and its surroundings becomes even more intriguing thanks to cinematographer Pavel Kostomarov (a Berlinale winner for Outstanding Artistic Achievement for his work in HOW I ENDED THIS SUMMER).






Thomas Arslan's GOLD: I'll be as guilty as anyone else who simply refers to this great movie as "the German western"

.

Yet it's so much more in terms of every single aspect of filmmaking - script, direction, acting, cinematography, art direction, etc. (from the same production team as Christian Petzold's BARBARA)... Yes, as an American, I get a real kick out of this adventurous western journey being mostly in German (authentically as it's about a group of Germans). But that alone would never have been enough to keep me glued to the screen in anticipation... And if you aren't a Nina Hoss fan yet, this one will convert you. To carry a film like this, it takes more than being one of the most accomplished actresses around - it takes a star.  






Felix Van Groeningen's THE BROKEN CIRCLE BREAKDOWN: The country and western motif continues with this Flemish gem and its sidebar nod to bluegrass music. Yes, bluegrass, and it rocks, especially when sung by leading actors Johan Heldenbergh and Veerle Baetens. Their performances are nothing less than incredible, and this is, without a doubt, one of the most heartbreaking films I've seen in a long time. Just thinking about it can bring a lump to my throat. The saddest feel-good movie I've ever seen. Felix van Groeningen is definitely a director to watch out for.






Sebastien Lifshitz's BAMBI: Only months since he debuted the groundbreaking doc LES INVISIBLES in Cannes, Sebastien Liftshitz offers us the inspirational BAMBI, an affectionate portrait of French transsexual Marie-Pierre Pruvot. Sebastien has a probing eye of rare sensitivity which he has used in all of his films, such as the Teddy Award-winning fiction feature WILD SIDE. I was deeply moved by what Bambi's story represents today, and this is due just as much to sharp directorial skill as to the fascinating human subject.






Jacques Doillon's LOVE BATTLES (MES SEANCES DE LUTTE): This film can literally boast kick-ass performances by leading couple Sara Forestier and James Thierree. You gotta see it to believe it. I didn't see this one coming and I still can't quite figure out where it came from. Intense, moving, captivating... Jacques Doillon remains on the up, already sharing this new feature since recently premiering YOU ME AND US (UN ENFANT DE TOI) at November's Rome Film Festival. He proves once again that he is a master at dissecting the dramatic intricacies of the couple. 






Danis Tanovic's AN EPISODE IN THE LIFE OF AN IRON PICKER: There's so much injustice around and I love it when a director makes it his or her passion to say something about it. In this case, it's Oscar-winner Danis Tanovic, this time showing us life in a different kind of wartime - the struggles of daily life for the underprivileged and discriminated against. It takes a natural born filmmaker to pick up a Canon and start making a movie because he's mad as hell about a real event that happened in his own backyard.


David Gordon Green's PRINCE AVALANCHE: Let's welcome David Gordon Green back to the Berlinale - he hasn't shown a film here since his debut GEORGE WASHINGTON. Since then, he's had an eclectic career from sensitive indies to mainstream comedies. PRINCE AVALANCHE offers the best of both of those worlds and highlights two uber-talented American actors - Paul Rudd and Emile Hirsch.

Cole Smithey on January 29, 2013 in Culture, Film, Film Festivals | Permalink | Comments (0) | TrackBack
12th Marrakech International Film Festival
12th Marrakech International Film Festival
from November 30 to December 8, 2012
TRIBUTES
Karin Abouobayd - Jonathan Demme - Isabelle Huppert - Ahzng Yimou
THE FEATURE FILM JURY
President: John Boorman
Gemma Arterton - Marie-Josee Croze - Pierfrancesco Favino - Jillali Ferhati - James Gray - Jeon Soo-il - Sharmila Tagore - Lambert Wilson
MASTER CLASSES CONVERSATIONS WITH:
Darren Aronofsky - Jonathan Demme - Matteo Garrone - Brillante Ma. Mendoza
THE SHORT FILM JURY
Benoit Jacquot - Chiara Caselle -Saad Hassani - Sylvie Pialat - Juan Solanas
Along with master classes and an annual tribute to one particular country's filmmaking (the New Mexican Generation last year and Hindi cinema this year), the Marrakech International Film Festival also honours directors, actors, and producers from around the world with special evening tributes in the prestigious Marrakech Palais des Congrès. The tribute highlights the exceptional careers of these important artists, and gives the audience an opportunity to discover or re-discover their landmark films.
In 2011, the careers of actors Mohamed Bastaoui, Shahrukh Khan, Forest Whitaker, and Roschdy Zem were highlighted, as were those of filmmakers Terry Gilliam and Marco Bellocchio. Along with the previously announced Chinese director, actor, and stage director Zhang Yimou, the Festival is delighted to announce the remaining artists that will be honoured during the course of this year's event. 
Cole Smithey on November 21, 2012 in Art, Culture, Current Affairs, Film, Film Festivals | Permalink | Comments (0) | TrackBack
Pier Paolo Pasolini Retrospective at MoMA
Pier Paolo Pasolini
December 13, 2012–January 05, 2013
Posted on November 1, 2012
MoMAFilm: The Roy and Niuta Titus Theaters
Pier Paolo Pasolini is a full retrospective of recently restored prints of the director's astoundingly modern, prescient cinema works. Pier Paolo Pasolini (1922–1975) was a highly acclaimed essayist, poet, and composer before he started making films. His cinematic legacy is distinguished by an unerring eye for composition and tone and a stylistic ease within a variety of genres—several of which the director reworked, and all of which he invested with his own distinct touches. It is, however, Pasolini's unique genius for creating images that evoke the inner truths of his own short life that truly distinguishes his films. Pasolin's debut film, Accattone (1961), screens along with Mama Roma (1962), The Gospel According to St. Matthew(1964), Medea, (1969), and many others.
Pier Paolo Pasolini is co-produced by The Museum of Modern Art, New York and Luce Cinecittà, Rome. The exhibition is organized by Jytte Jensen, Curator, Department of Film, The Museum of Modern Art, and by Camilla Cormanni and Paola Ruggiero, Luce Cinecittà; with Roberto Chiesi, Cineteca di Bologna; Fondo Pier Paolo Pasolini, Bologna; and Graziella Chiarcossi. Special thanks to The Italian Cultural Institute, New York.
The exhibition is supported by Gucci.
The Museum of Modern Art is a place that fuels creativity, ignites minds, and provides inspiration. With extraordinary exhibitions and the world's finest collection of modern and contemporary art, MoMA is dedicated to the conversation between the past and the present, the established and the experimental. Our mission is helping you understand and enjoy the art of our time.
MoMA is located in midtown Manhattan, New York City, at 11 West Fifty-third Street, between Fifth and Sixth avenues.
Cole Smithey on November 21, 2012 in Art, Cinemas, Culture, Film, Film Festivals | Permalink
Brigitte Bardot, Femme Fatale
French Institute Alliance Française (FIAF)
presents
Brigitte Bardot, Femme Fatale
A CinémaTuesdays Film Series
 December 4–18, 2012
FIAF · Florence Gould Hall; 55 East 59th Street, NYC 
Presented in conjunction with the exhibit BB Forever at the Sofitel New York
 New York, New York, November 16, 2012—This December, the French Institute Alliance Française (FIAF), New York's premiere French cultural center, presents the newCinémaTuesdays film series Brigitte Bardot, Femme Fatale, a selection of films featuring the legendary actress and icon. The series is presented in conjunction with BB Forever, a photo exhibition in her honor, on view through Thursday, December 20 at the Sofitel New York.
 If God created woman, many might argue that Brigitte Bardot—with her indefinable mix of mystery, allure, and longing, embodied her. Known for her luscious bouffant, sensuous curves, and carefree spirit, the French fashion model, actress, and singer became one of the best-known sex symbols of the 1960s, and her era-defining films launched French cinema into the international spotlight. In her 1959 essay, The Lolita Syndrome, Simone de Beauvoir described Bardot as a "locomotive of women's history," fittingly declaring her the most liberated woman of post-war France, and Bardot would become the first woman to represent Marianne, symbol of liberty and of the French Republic.
 Bardot makes a cameo appearance as herself in Jean-Luc Godard's Masculine, Feminine a hilarious portrait of the restless youth of the 1960s, with Jean-Pierre Léaud as an idealist intellectual and Chantal Goya as his aspiring pop star girlfriend. …And God Created Woman, which catapulted Bardot to international stardom, chronicles the experiences of Juliette, an 18-year-old orphan who pushes sexual boundaries, shaking up the sunny resort town of Saint Tropez. Considered a masterwork of modern cinema, Jean-Luc Godard's Contempt offers a brilliantly devastating portrait of a screenwriter (Michel Piccoli) and his disillusioned wife (Bardot), as they watch their marriage fall apart. Bardot brings charm and intrigue to the role of a young girl in René Clair's The Grand Maneuver, the story of a dashing dragoons officer (Gérard Philipe), who attempts to seduce a beautiful divorcée (Michèle Morgan). 
 BB Forever–Brigitte Bardot, The Legend marks the first-ever photo exhibition of the actress to be presented in North America. Designed in collaboration with French journalist and author Henry-Jean Servat, BB Forever includes 30 exclusive, never-before-seen photos documenting Bardot's rise to fame. For more information, please visit www.sofitel.com.
 ••••••••••••••••••••••••••••••••••••••••
About Brigitte Bardot
Born on September 28, 1934, in Paris, Bardot was the daughter of a wealthy industrialist. While studying ballet, she was approached with the offer to begin modeling, and by 1950 her image had already graced the cover of ELLE magazine. There she was spotted by director Marc Allegret, who had earlier discovered the young Simone Simon. Soon Allegret's assistant, Roger Vadim, contacted Bardot for a role in the picture Les lauriers sont coupés. While Allegret did not cast the young model in his film, Vadim became immediately smitten by her pouty sensuality, and in 1952 he became her husband. That same year, Bardot made her film debut in Jean Boyer's comedy Le trou normand; a series of bit roles followed before she appeared in Warner Bros.' 1955 production of Helen of Troy. The studio was sufficiently impressed to offer a seven-year contract, but Bardot refused, to accept her largest role to date opposite Jean Marais and Isabelle Pia in Futures vedettes.
 After traveling to Britain to appear in 1955's Doctor at Sea, Bardot returned to France to begin work on her first starring role in 1956's La lumière d'en face. The film's producer, Christine Gouze-Renal subsequently became her mentor and handled her career for a number of years. While still largely an unknown, Bardot soon enjoyed a string of hits, including Cette sacrée gamine, Mi Figlio Nerone, and En effeuillant la marguerite, which positioned her as France's top sex symbol by 1957. As Bardot's popularity continued to soar, producer Raoul J. Levy offered Vadim the opportunity to direct his wife in …And God Created Woman, an erotic melodrama co-starring Jean-Louis Trintignant. The film made Bardot an international star, earning over four million dollars in the U.S. alone.
 Unfortunately, her marriage to Vadim did not last, although their respective careers remained intertwined for years to come. Bardot's popularity with American audiences was unprecedented for a non-English speaking actress, and after Levy cut a reported $225,000 three-picture deal with Columbia for her services, she next starred in the sex romp Une Parisienne, followed by Vadim's Les bijoutiers du clair de lune. Bardot next appeared in 1960's Babette s'en va-t-en guerre oppositeJacques Charrier, who briefly became her second husband, followed by Henri-Georges Clouzot's La Vérité, which became France's top box-office hit for the year. 
Bardot teamed up with Roger Vadim again for the 1961 comedy La bride sur le cou, and then starred with Marcello Mastroianni in Louis Malle's La vie privée, delivering a semi-autobiographical turn as a young celebrity unable to cope with the pressures of stardom. The picture was intended as Bardot's swan song, but she was quickly coerced out of retirement to star in Jean-Luc Godard'sContempt. While today recognized as a classic, at the time of its release the film received mixed reviews, with considerable editing required for release outside of France. After finally making an American film, 1964's family comedy Dear Brigitte, Bardot began work on Malle's comedy Viva Maria!, which paired her opposite Jeanne Moreau.
 In the 1970's, Bardot starred in the hit film L'Ours et la Poupée, as well as the Vadim-helmed Don Juan (or if Don Juan were a Woman) and The Edifying and Joyous Story of Colinot. In 1973, after starring in 47 films, she retired from the film industry and became an influential advocate for animal rights.
 Brigitte Bardot was chosen as Empire magazine's 100 Sexiest Stars in film history and was also ranked #49 by the same magazine as "The Top 100 Movie Stars of All Time." She recorded a number of popular songs during the '60s and '70s, including Harley Davidson, Je me donne à qui me plaît, Bubble Gum, Contact, Je reviendrais toujours vers toi, L'appareil à sous, La madrague, Le soleil de ma vie, On démenage, Sidonie, and Tu veux, tu veux pas. (Source : All Movie Guide : Jason Ankeny, Rovi)
••••••••••••••••••••
Brigitte Bardot, Femme Fatale
 Masculine, Feminine (Masculin, féminin)
Tuesday, December 4 at 12:30, 4 & 7:30pm.
Jean-Luc Godard, 1966. B&W. 110 min.
With Chantal Goya, Jean-Pierre Léaud, Marlène Jobert
Brigitte Bardot makes a cameo appearance as herself in this candid and wildly funny examination of youth culture in 1960s Paris, mixing satire and tragedy as only Godard can. The film follows a gang of restless youths engaged in hopeless love affairs with music, revolution, and each other.
••••••••••••••••••••
…And God Created Woman (Et Dieu… créa la femme)
Tuesday, December 11 at 12:30 & 4pm
Roger Vadim, 1956. Color. 95 min.
With Brigitte Bardot, Curd Jürgens, Jean-Louis Trintignant, Jane Marken
 Vadim's showpiece for his then-wife remains a durable, frothy comedy fifty years after its release. The film's gorgeous St. Tropez scenery is the perfect backdrop for the tale of a town frenzied by a young orphan.
"The location is the quaint town of St. Tropez, with its mellow, pastel-colored houses against the blue of the Mediterranean Sea. And the outstanding feature of the scenery is invariably Mlle. Bardot. She is a thing of mobile contours—a phenomenon you have to see to believe."—Bosley Crowther, The New York Times
••••••••••••••••••••

Contempt (Le mépris)
Tuesday, December 11 at 7:30pm
Jean-Luc Godard, 1963. Color. 102 min.
With Brigitte Bardot, Michel Piccoli, Fritz Lang, Jack Palance
Arguably Godard's best film, Contempt centers on a screenwriter and his wife (Bardot), who helplessly watches their marriage fall apart. The beautiful score and Raoul Coutard's cinematography bolster the quietly devastating lead performances.
"They don't make them like this anymore. Point of fact, they never did; Godard's Contempt is a once-a-century cultural constellation."—Nick Pinkerton, The Village Voice
••••••••••••••••••••

The Grand Maneuver (Les grandes manoeuvres)
Tuesday, December 18 at 12:30, 4 & 7:30pm
René Clair, 1955. Color. 106 min.
With Michèle Morgan, Gérard Philipe, Jean Desailly, Brigitte Bardot
Just one year before international stardom, Bardot had a charmingly innocent performance in this luscious tale of courtship set 100 years ago. Though the main plot concerns the budding relationship between a divorced shopkeeper and the officer who admires her, Bardot is enormously winning as Lucie, a young girl with her own designs on love.
Cole Smithey on November 16, 2012 in Culture, Film, Film Festivals | Permalink
DOC NYC AWARDS
DOC NYC ANNOUNCES AWARDS 
FOR 3RD ANNUAL FESTIVAL
Informant and Radioman Win Top Jury Prizes
Rafea: Solar Mama Wins SundanceNOW Audience Award 


Festival Attendance Up Over 20%; 
115 Films and Events Plus Scores of 
Special Guests Showcased, November 8-15
NEW YORK, Nov. 15, 2012 – DOC NYC, New York's premier documentary festival, closed today at the SVA Theatre with an awards presentation by the festival's Artistic Director Thom Powers prior to the gala screening of Ken Burns, Sarah Burns and David McMahon's The Central Park Five. Running from November 8-15 at IFC Center and SVA Theatre, the third annual festival featured 115 films and events and, despite having ticket sales halted for close to a week due to Hurricane Sandy, saw an increase of over 20% in audience attendance over last year, selling out dozens of shows.
"Thanks to the hurricane, this was our most challenging year so far, yet it also wound up being our most successful," said Artistic Director Thom Powers. "We increased the number of films, grew our panels under the new name Doc-A-Thon, and expanded into a new neighborhood with the SVA Theatre. We were honored to welcome esteemed directors such as Alex Gibney, Barbara Kopple, Jonathan Demme and Ken Burns; and grateful to all the filmmakers and audiences who supported us in the wake of the storm's disruption."
Three juries selected films from each of the festival's Viewfinders, Metropolis and Shorts programs to recognize for their outstanding achievements in form and content. Festival audiences voted for the SundanceNOW Audience Award.
Viewfinders Competition: The jury selected from among ten films in this section, chosen by the programmers for their distinct directorial visions.
Grand Jury Prize Winner - Informant, directed by Jamie Meltzer, probes the radical activist turned FBI informant Brandon Darby
Special Jury Prize Winner - Rafea: Solar Mama, directed by Jehane Noujaim and Mona Eldaief, follows an illiterate Jordanian woman who becomes a solar panel engineer
Jurors' statement: "The Special Jury Prize goes to a story whose genuine hope and uplift, whose urgency of matter, are only a coda to its deeply intimate, novelistic portrayal of a fractured marriage and the complex dynamic between men and women in a faraway but important culture frequently closed to outsiders. For this beautiful and important work, the Special Jury Prize goes to Rafea: Solar Mama. The Grand Jury Prize goes to a film that is thrilling from beginning to end, that innovates documentary form that takes a small corner of America and looks at our widest issues. For its Rashomon-like investigation of a terrorist crime that did or didn't happen, the Grand Jury Prize goes toInformant."
Jurors: Kahane Cooperman, Co-Executive Producer, "The Daily Show with Jon Stewart"; David Schisgall, Filmmaker, Very Young Girls; Molly Thompson, Vice President, A&E IndieFilms.

Films featured in the Viewfinders section: Birth Story: Ina May Gaskin & The Farm Midwives, dirs. Sara Lamm and Mary Wigmore; Far Out Isn't Far Enough: The Tomi Ungerer Story, dir. Brad Bernstein; A Girl and a Gun, dir. Cathryne Czubek; Gypsy Davy; dir. Rachel Leah Jones; Informant, dir. Jamie Meltzer; The Pervert's Guide to Ideology, dir. Sophie Fiennes; Rafea: Solar Mama, dirs. Jehane Noujaim and Mona Eldaief; Shenandoah, dir. David Turnley; Shepard & Dark, dir. Treva Wurmfeld; Sweet Dreams, dirs. Rob Fruchtman and Lisa Fruchtman.
Metropolis Competition: The jury selected from among seven films in this section, which showcases films that exemplify the diverse range of stories in New York City.
Grand Jury Prize Winner - Radioman, directed by Mary Kerr, is a portrait of the legendary New York movie bit player
Special Jury Prize Winner - Zipper, directed by Amy Nicholson, examines the changing nature of Coney Island
Jurors' statement: "The jury has decided to award the Grand Jury Prize to a documentary that demonstrates a great level of craft and an astute directorial eye in producing a complex, heartfelt portrait of a very special individual. It's the story of a man who's managed to find his own unique path to the movies. A story that could only happen in New York, yet one that will move and engage anyone who sees it the world over. The jury is honored to award the Metropolis Grand Jury Prize to Radioman and its director Mary Kerr."
Jurors: Ryan Krivoshey, Director of Distribution, Cinema Guild; Kerry Smith, Senior Vice President, Editorial Quality, ABC News; Adnaan Wasey, Digital Producer, POV.
Films featured in the Metropolis section: Building Babel, dir. David Osit;Drivers Wanted, dir. Joshua Z Weinstein; Men at Lunch, dir. Seán Ó Cualáín; Plimpton! Starring George Plimpton as Himself, dirs. Tom Bean and Luke Poling; More Than the Rainbow, dir. Dan Wechsler; Radioman, dir. Mary Kerr; Zipper, dir. Amy Nicholson.
Winners of the Grand Jury Prize in the Viewfinders and Metropolis competitions each received a Digital Cinema Package (DCP) provided by Technicolor-PostWorks New York.
SundanceNOW Audience Award: Features from both competitive sections were eligible for this award, based on audience balloting at the first screening of each film.
Winner - Rafea: Solar Mama, directed by Jehane Noujaim and Mona Eldaief, follows an illiterate Jordanian woman who becomes a solar panel engineer
The winner of the SundanceNOW Audience Award received a selection of 50 DVDs from the IFC Films and Sundance Selects library. SundanceNOW Doc Club (sundancenow.com) offers streaming access to up to 10 new documentaries each month, chosen by DOC NYC Artistic Director Thom Powers.
Shorts Competition: All films playing in the shorts section, plus the two shorts screening in the Metropolis section, were eligible for this jury prize.
Grand Jury Prize Winner - Flo, directed by Riley Hooper
Special Jury Prize Winners - The Children Next Door, directed by Doug Block, and Julian, directed by Bao Nguyen
Jurors' statement: "The jury would first like to acknowledge two powerful and intimate short films that capture the struggles of a pair of families as they battle through emotional confusion following devastating and violent tragedies. The Special Jury Prize for Documentary Short Films goes to The Children Next Door, directed by Doug Block, and Julian, directed by Bao Nguyen. But this year's Short Film Jury Grand Prize goes to a documentary that is tonally quite different from those two films. Despite all the recent changes to the city, New York remains a place where it is quite possible to strike up a conversation with a disabled person on the street and quickly ascertain the adventurous, culturally daring, politically charged, and subversively sensuous life they have lived—and furthermore that they have no intention of fading into the background just because a few breaks haven't gone their way. The Short Film Jury Grand Prize goes to Riley Hooper's playful and poignant short portrait,Flo. Riley Hooper's charming short captures the spirit of Flo Fox and of a rough and tumble New York downtown art scene that hopefully will continue to subvert our expectations."
Jurors: Natalie Difford, Fellowship Manager, Cinereach; Vikram Gandhi, Filmmaker, Kumaré; Dan Nuxoll, Program Director, Rooftop Films.
Complete DOC NYC program information can be found at:www.docnyc.net
Cole Smithey on November 16, 2012 in Culture, Film, Film Festivals | Permalink | Comments (0) | TrackBack
DOC NYC 2012
DOC NYC - The Show (Still) Goes On! 
November 8-15 at the IFC Center and SVA Theatre
Festival to Partner with Echelon Donates for City Harvest Food Drive 
During Event to Benefit Hurricane's Neediest Victims
"One of the city's grandest events." – The Wall Street Journal
"[Has] shot to the top tier of our most essential festivals list." – New York Magazine
NEW YORK, Nov. 5, 2012 – Despite the setbacks Hurricane Sandy put in its way, DOC NYC organizers are pleased to say that the 3rd annual festival is set to launch, as planned, this Thursday, November 8 through November 15, with eight documentary-filled days of films, special events, panels, and masterclasses at the IFC Center (323 Sixth Ave.) and SVA Theatre (333 West 23rd St.).
With the festival's production hub, the IFC Center, closed last week, most of its staff dealing with power outages and displacement, and the serious effect the storm has had on ticket sales, there's been a big impact on preparations—but the show will indeed go on. Said DOC NYC Artistic Director, Thom Powers: "There's no question that the hurricane was a blow to us. Normally, we'd anticipate 40% of our ticket sales to happen during the week of the power outage, so we have a lot to make up. But we're determined give our filmmakers and audiences the best festival possible."
And it's set to be a terrific festival! In addition to the 115 films and events, starting with opening night presentations Artifact and Venus and Serena, the festival will welcome dozens of special guests (several from out of town): Jared Leto, Andy Summers, Antony Hegarty, Pete Seeger, Rufus Wainwright, Ice-T, and some of the country's top documentary filmmakers, including Ken Burns, Barbara Kopple, Alex Gibney, Jonathan Demme, Joe Berlinger, Rory Kennedy, and Michael Moore. In addition to post-screening discussions with these and other participating filmmakers and film subjects, the five men wrongly incarcerated for the crime detailed in the closing night film, The Central Park Five, will be brought together for the first time since their release for an onstage discussion.
DOC NYC organizers are also pleased to announce that the festival has partnered with Echelon Donates—a non-profit founded by fans of the rock band Thirty Seconds to Mars, featured in Artifact—to run a food drive to help those most seriously affected by Hurricane Sandy, during this year's event. From November 8-11, film-goers will be able to drop off non-perishable items for City Harvest, at collection boxes located in the SVA Theatre.
For festival program and schedule details, as well as ticket purchase information, please go to http://www.docnyc.net.
Cole Smithey on November 7, 2012 in Culture, Film, Film Festivals | Permalink
NEW YORK FILM FESTIVAL 2012 TRAILER
Cole Smithey on October 7, 2012 in Culture, Film, Film Festivals | Permalink
All-Star Comedy Roundtable
ALL-STAR COMEDY ROUNDTABLE PRESENTED BY BEN STILLER WITH JIM CARREY & CHRIS ROCK, MODERATED BY BILL HADER
Premiering Friday, September 28th 10:00pm EDT on EPIX
Ben Stiller brings together some of his favorite comedians and performers for a unique, spontaneous and very funny conversation in the 4th Annual All-Star Comedy Roundtable – with guests this year including Jim Carrey, Chris Rock and host Bill Hader. The event was shot live June 22 at the Nantucket Film Festival by Red Hour Films in association with Spotted Dog Entertainment for broadcast on the network.
Cole Smithey on September 13, 2012 in Culture, Film Festivals, Television | Permalink | Comments (0) | TrackBack
NYFF 2012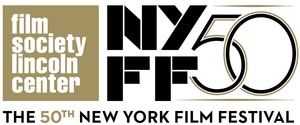 THE FILM SOCIETY OF LINCOLN CENTER announces 
On Cinema conversation between 
Noah Baumbach and Brian De Palma and 
HBO Films® Directors Dialogues series with Abbas Kiarostami, David Chase and Robert Zemeckis
at the 2012 NEW YORK FILM FESTIVAL
Masterworks additions are highlighted by Director's Cut screening of LITTLE SHOP OF HORRORS, restored versions of FELLINI SATYRICON, HEAVEN'S GATE, RICHARD III and the World Premiere of a new version of THE ROLLING STONES – CHARLIE IS MY DARLING – IRELAND 1965
Special sidebar presentations of CINÉASTES DE NOTRE TEMPS/CINÉMA DE NOTRE TEMPS and MEN OF CINEMA: PIERRE RISSIENT AND THE CINEMA MACMAHON
 
 
NEW YORK, August 27, 2012 —The Film Society of Lincoln Center announced today its 2012 NYFF HBO Films® Directors Dialogues participants would be Abbas Kiarostami, David Chase and Robert Zemeckis and the popular On Cinema conversation will feature two directors - Noah Baumbach and Brian De Palma. FSLC also announced additional titles as part of its Masterworks program, including the Director's Cut of Frank Oz's LITTLE SHOP OF HORRORS, restored versions of Michael Cimino's HEAVEN'S GATE, Laurence Olivier's RICHARD III and Peter Whitehead's THE ROLLING STONES – CHARLING IS MY DARLING – IRELAND 1965, as well as two special sidebar presentations as part of the festival's 50th Anniversary celebration.
 
The fourth edition of NYFF's annual master class, On Cinema, will feature, for the first time, two directors sharing the stage for this expansive dialogue about their influences, filmmaking choices, and their own personal histories of cinema. Brian De Palma (PASSION), a master of suspense; and Noah Baumbach (FRANCES HA) will discuss their influences in film, show clips and take questions from the audience in what promises to be a can't-miss event on Sunday, October 7.
 
The popular HBO Films® Directors Dialogues returns to the New York Film Festival with an eclectic trio of filmmakers. The Directors Dialogues pair a director with a journalist as they discuss the filmmaker's career, views on their own approach to making movies as well as the current state of the art of filmmaking. This year's lineup will feature Abbas Kiarostami (LIKE SOMEONE IN LOVE), David Chase (NOT FADE AWAY) and Robert Zemeckis (FLIGHT).
 
Abbas Kiarostami will be joined by Philip Lopate (Former NYFF Selection Committee member and contributor to Film Comment) in conversation on Saturday, October 6 at 2:00PM.
 
David Chase will be joined by Scott Foundas (NYFF Selection Committee, FSLC Associate Program Director and contributing editor, Film Comment) in conversation on Sunday, October 7 at 1:45PM.
 
Robert Zemeckis will be joined by Richard Peña (Chairman of the NYFF Selection Committee and FSLC Programming Director) in conversation on Saturday, October 13 at 6:00PM.
 
Additions to NYFF's Masterworks lineup are led by a presentation of the Director's Cut of Frank Oz's LITTLE SHOP OF HORRORS (1986) with the director, Ellen Greene, and film restorer Kurt Galvao attending; restored versions of Laurence Olivier's RICHARD III (1955); Federico Fellini's FELLINI SATYRICON (1969); Michael Cimino's HEAVEN'S GATE (1980); and the World Premiere of a new version of the long unseen Peter Whitehead's THE ROLLING STONES – CHARLIE IS MY DARLING - IRELAND 1965 (1966/2012).
 
Other must-sees, include a 30th Anniversary screening of Amos Gitai's FIELD DIARY (1982), a 40th Anniversary screening of Bob Rafelson's THE KING OF MARVIN GARDENS (1972), with both screenings including appearances by the filmmakers, and a rare screening of Pierre Chenal's NATIVE SON (1951) with Mike Mashon, head of the Moving Image division at the Library of
Congress participating in a post-screening discussion.
 
The two special sidebar presentations added as part of the 50th Anniversary celebration are Cinéastes de notre temps/Cinéma, de notre temps (Filmmakers of Our Time) and Men of Cinema: Pierre Rissient and the Cinema MacMahon.

Cinéastes de notre temps/Cinéma, de notre temps (Filmmakers of Our Time) was created in 1964,when film critic and filmmaker André S. Labarthe, together with Janine Bazin, widow of influential film theorist André Bazin, approached the French television channel ORTF about starting a program that would resemble the long, in-depth interviews with film directors that magazines such as Cahiers du cinéma and Positif regularly published. Many of the programs were dedicated to older directors, then in retirement or in the final stages of their careers. Instead of film critics or journalists, Labarthe and Bazin would often ask well-known film directors to make these programs: thus, Jacques Rivette on Jean Renoir, or Jacques Rozier on Jean Vigo. The New York Film Festival will present 37 of these programs on filmmakers, sometimes in tandem due to length, featuring directors like Chantal Akerman, Busby Berkeley, Luis Buñuel, John Cassavetes, George Cukor, Samuel Fuller, Jerry Lewis, David Lynch, Martin Scorsese, and Raoul Walsh, among several others. André S. Labarthe will also attend the first few days of the series.
 
The Men of Cinema: Pierre Rissient and the Cinema MacMahon section has its beginnings in the early 1950s, when the future critic-publicist-programmer Pierre Rissient and his band of film-crazed friends (mostly high-school students from the nearby lycée Carnot) convinced the theater owner to let them commandeer the programming, ushering in a tidal wave of American movies—especially film noirs and other genre fare—directed by the likes of Fritz Lang, Joseph Losey, Otto Preminger and Raoul Walsh (collectively dubbed the "Four Aces").
 
Of the selection of films for the program, Rissient (who will be in attendance) says: "Along with Mizoguchi's OHARU and UGETSU, these magnificent seven films make an almost accurate autobiography of my youth and discovery of cinema."
 
The 17-day New York Film Festival highlights the best in world cinema, featuring top films from celebrated filmmakers as well as fresh new talent. The selection committee, chaired by Peña also includes: Melissa Anderson, Contributor,Village Voice; Scott Foundas, Associate Program Director, The Film Society of Lincoln Center; Todd McCarthy, Chief Film Critic, The Hollywood Reporter; and Amy Taubin, Contributing Editor, Film Comment and Sight and Sound.
 
The New York Film Festival is generously sponsored by Royal Bank of Canada, American Airlines, The New York Times, Stella Artois, illy, HBO, Trump International Hotel and Tower, WABC, WNET, the National Endowment for the Arts and New York State Council on the Arts.
 
General Public tickets will be available September 9th. There will be an advance ticketing opportunity for Film Society of Lincoln Center Patrons and Members prior to that date. For more information visit www.Filmlinc.com/NYFF or call 212 875 5601.
 
 
NYFF Masterworks Added Films and Descriptions
Restorations, revivals and rediscoveries from cinema's past, as they were meant to be seen on the big screen.

COUSIN JULES (Le cousin Jules) (1972) 91min
Director: Dominique Benicheti
Country: France
A lost masterpiece of cinema, now beautifully restored and available for the first time in years, COUSIN JULES was the result of five years of painstaking work by director Dominique Benichetti and cinematographer Pierre-William Glenn. Over that period, the team photographed and recorded the daily lives of Jules (Benichetti's cousin) and his wife, French farmers living alone in the countryside. The result is a ravishing, totally immersive work, in which we not only enter into the subjects' world but also into the very rhythms of their lives, captured with a wonderful sensitivity that never feels condescending or clinical. Highly and widely praised when first seen in 1972, the film slipped from view after Benichetti turned his attention and talents to a host of other projects. Yet the memory of COUSIN JULES lingered for its small but devoted cult of admirers, and now thanks to the generosity of the Gould Family Foundation, and the restoration work done by Arane/Gulliver Laboratories in Paris, this extraordinary film is with us once again.

DOWNPOUR (Ragbar) (1972) 128min
Director: Bahram Beyza'i
Country: Iran
A major figure in both pre- and post-revolutionary Iranian cinema, Bahram Beyza'i burst onto the scene with DOWNPOUR, his remarkable debut feature that won a Special Jury Prize at the First Tehran International Film Festival. Mr. Hekmati (Parviz Fanizadeh) arrives in the poor southern part of Tehran to take up a teaching post. When his students misbehave, he expels one of them. The next day, the boy's older sister Atefeh comes to the school to plead her brother's case. Smitten by her beauty, Mr. Hekmati is nevertheless reluctant to approach her, especially after he learns that her hand has already been promised to the local butcher. Beyza'i creates a powerful sense of a closed community still ruled by tradition, where custom always trumps individual desire. Thanks to its restoration by Martin Scorsese's World Cinema Foundation, this key Iranian classic can now be discovered by new generations of filmgoers. In person: Bahram Beyza'i.

FELLINI SATYRICON (1969) 128min
Director: Federico Fellini
Country: Italy
Better late than never, perpetual NYFF bridesmaid Federico Fellini makes his very first festival appearance with this new restoration of his outrageous 1969 classic. In adapting the fragmented novel Satyricon by 1st Century AD author Petronius, Fellini sought, in his own words, "to eliminate the borderline between dream and imagination: to invent everything and then to objectify the fantasy; to get some distance from it in order to explore it as something all of a piece and unknowable." The result is a phantasmagoric odyssey through ancient Rome, following the misadventures of the student Encolpio and his on-again, off-again boy lover Gitone as they face imprisonment on a pirate ship, kidnap a hermaphrodite demi-god, fight a minotaur, and search for a cure for Encolpio's impotence. And that's not even the half of it! Earning Fellini the third of his four Best Director Oscar nominations, FELLINI SATYRICON has been restored to its original visual splendor under the supervision of legendary cinematographer Giuseppe Rotunno. A restoration by the Cineteca Nazionale, with the contribution of Dolce & Gabbana, presented by Ka Studio and Edoardo Ponti.


30th Anniversary screening
FIELD DIARY (Yoman Sadeh) (1982) 83min
Director: Amos Gitai
Countries: Israel/France
In 1982, Amos Gitai took a small camera crew to the West Bank and started filming the day-to-day business of the Israeli occupation. The result was a landmark in Israeli cinema; Gitai has spoken about the film as portraying the end of the "myth of the good occupation"—the belief that, in the territories captured after the 1967 War, Israel would be a very different kind of occupying power; 15 years later, Gitai's film shows the occupation in a very different light. FIELD DIARY also introduced what would become Gitai's signature style: the long, lateral tracking shots that, as Yann Lardeau noted in Cahiers du cinéma, "become a question of morality…we never enter into the reality of the war, but we always remain on the edge of the scene." Gitai will be on hand to introduce and discuss FIELD DIARY and its continuing relevance for Israel today.
In person: Amos Gitai.

HEAVEN'S GATE (1980) 219min
Director: Michael Cimino
Country: USA
How many viewers who think they know the whole story behind Michael Cimino's legendary western epic have ever actually seen the film in in its full, uncut, big-screen glory? Hastily pulled from American theaters one week into its release and subsequently reissued in a butchered version shorn of some 70 minutes, HEAVEN'S GATE has rarely been revived in the three decades since, even as it has been duly re-appraised by critics as an innovative masterpiece. (Just last year, Time Out London ranked it twelfth in its list of the greatest westerns ever made, ahead of THE WILD BUNCH and UNFORGIVEN.) Now it returns in a stunning new restoration commissioned by The Criterion Collection and supervised by Cimino himself. Based on a despicable episode of rarely told American history, HEAVEN'S GATE recounts the 1892 land war between wealthy cattle barons and immigrant homesteaders in Johnson County, Wyoming—a textbook case of the 99 percent versus the one, and a stinging indictment of American capitalism run amok. Caught in the middle are the lawman James Averill (Kris Kristofferson), the hired gun Nate Champion (Christopher Walken) and the woman (Isabelle Huppert, in her first major Hollywood role) who loves them both, an intimate drama that plays out against the painterly canvases of Cimino and cinematographer Vilmos Zsigmond. Featuring a stellar supporting cast that includes Joseph Cotten, Jeff Bridges, Sam Waterston and the young Mickey Rourke.


40th Anniversary screening
THE KING OF MARVIN GARDENS (1972) 103min
Director: Bob Rafelson
Country: USA
Director Bob Rafelson and actor Jack Nicholson's follow-up to their Oscar-nominated FIVE EASY PIECES didn't meet with the same level of critical or commercial success, but 40 years later it endures as an even darker, more bleakly poetic portrait of bottomed-out lives in Vietnam-era America. Set during winter in the run-down resort town of Atlantic City, New Jersey (in the days before legalized gambling), THE KING OF MARVIN GARDENS stars the electrifying Bruce Dern as a small-time hustler who attempts to lure his estranged brother (Nicholson), an all-night Philadelphia radio DJ, into a sure-fire, get-rich-quick real estate scheme. The result is a real-life Monopoly game in which everyone goes bust and no one gets out of jail free. With ace support from Ellen Burstyn (as one half of the stepmother-stepdaughter act competing for Dern's affections), the crackling dialogue of Rafelson and co-screenwriter Jacob Brackman, and the harshly beautiful cinematography of László Kovács, THE KING OF MARVIN GARDENS stands as one of the great and largely unheralded American films of the '70s.
In person: Bob Rafelson.

LITTLE SHOP OF HORRORS (The Director's Cut) (1986) 103min
Director: Frank Oz
Country: USA
Director Frank Oz's ebullient film adaptation of the smash Off-Broadway musical—itself based on a 1960 Roger Corman quickie—developed an instant cult following for its gleefully macabre tale of star-crossed skid-row lovers (the incomparable Rick Moranis and Ellen Greene) brought together and nearly torn apart by a giant, man-eating plant from outer space. But the film that reached theaters differed from Oz and songwriters Howard Ashman and Alan Menken's original vision, chiefly in a newly invented happy ending added after test audiences rejected the stage version's darker, apocalyptic finale. For years, that deleted footage was viewable only on a special edition DVD that went out of print (at the behest of producer David Geffen) nearly as soon as it hit stores—and then, only as degraded, black-and-white workprint footage. Now, three decades after its release, LITTLE SHOP OF HORRORS has been digitally restored to its original director's cut, featuring 20 minutes of never-before-seen footage including the full original ending in glorious color! A Warner Home Video release.
In person: Frank Oz, Ellen Greene, film restorer Kurt Galvao.

THE MATTEI AFFAIR (Il caso Mattei) (1972) 116min
Director: Francesco Rosi
Country: Italy
Just as Italy was beginning its industrial boom in the 1950s, businessman Enrico Mattei was developing the methane gas reserves found in the Po Valley—not simply to enrich himself, but to make Italy energy-efficient and free of the control of the multinational energy companies, the "seven sisters." Working through public companies, Mattei struck deals with Middle East oil producers, with Russia, and had even begun initial talks with China, when, in October 1962, his private plane crashed just outside Milan Airport. Unfortunate accident—or assassination? Thanks to a beautiful restoration by Martin Scorsese's Film Foundation, this masterpiece by the great Francesco Rosi can be seen once again. Co-winner of the Palme d'Or in Cannes, THE MATTEI AFFAIR is both a revealing investigation into Mattei's death as well as a provocative assessment of his place in the postwar Italian economy. As Mattei, Gian Maria Volonté gives one of his greatest performances. Restored by Cineteca di Bologna at the lab L'Immagine Ritrovata in collaboration with The Film Foundation, Paramount Pictures and Museo Nazionale del Cinema of Turin. Restoration financed by Gucci, Eni, and The Film Foundation.

NATIVE SON (1951) 104min
Director: Pierre Chenal
Countries: USA/Argentina
When the French director Pierre Chenal teamed with American novelist Richard Wright to create a film version of Wright's controversial bestseller NATIVE SON, they quickly realized it would be impossible to make such a film in America. The year was 1950, with the Civil Rights Movement still in its infancy and Sidney Poitier just beginning to change the image of blacks in Hollywood movies—and Wright's novel dealt with that most taboo of subjects: a poor black man charged with the murder of a wealthy white woman. So Chenal and Wright decamped for Buenos Aires, where the author was cast in the lead role of the persecuted Bigger Thomas, and the story's Chicago setting was meticulously reconstructed on the stages of Argentina Sono Film studio. When it was released the following year, NATIVE SON became a local critical and commercial success, but upon export to the U.S. the film was shorn of nearly 30 minutes—including all of its most provocative racial content—by the New York State Board of Censors. For decades, Chenal's original version was feared lost, until a complete print recently resurfaced in Argentina, which provided the standard for this restoration undertaken by the Library of Congress. The results reveal a flawed but fascinating film light years ahead of its time in its depiction of race, as well as a rare, very stylish example of African-American film noir. Special thanks for this screening to Edgardo Krebs (Smithsonian Institution) and Fernando Martin Peña (Malba Museo de Arte Latinoamerico de Buenos Aires), who teamed to recover the film and research its complicated history. The screening will be followed by a discussion with Edgardo Krebs and journalist Stanley Crouch.

NOTHING BUT A MAN (1964) 95min
Director: Michael Roemer
Country: USA
A true landmark of American cinema, NOTHING BUT A MAN brought to fiction filmmaking the look and style of the new "cinema vérité" documentary, from which both director Michael Roemer (THE PLOT AGAINST HARRY) and cinematographer Robert M. Young emerged. The film follows the relationship between the African-Americans Duff Anderson (Ivan Dixon) and Josie Dawson (Abby Lincoln). Duff decides it's time to settle down with Josie, but her father, the local preacher, is opposed to the match. The two marry anyway, and then are forced to confront a host of problems, from illegitimate children to unemployment, racism and Duff's drunken father. While never ignoring the social background, the film presents Duff and Josie as fully fleshed-out, complex and contradictory individuals, not merely archetypes or symbols. NOTHING BUT A MAN was added to the National Film Registry in 1993. A Cinema Conservancy Release of a Cinedigm/New Video Film. Restored by Library of Congress Packard Campus for Audio Visual Conservation.
In person: Michael Roemer, Robert M. Young.

OLD CZECH LEGENDS (Staré povesti ceské) (1953) 91min
Director: Jiří Trnka
Country: Czechoslovakia
Among the many anniversaries to celebrate this year is the centenary of Jiří Trnka, the great master of puppet animation whose contributions to that special art were as essential as Walt Disney's were for cel animation. For his OLD CZECH LEGENDS, Trnka chose six classic folktales, while being careful to vary their tone and tempo, and transformed the jaded heroes of national legends into living characters—incarnated, of course, by his specially made puppets. Yet beyond his mastery of puppetry was Trnka's extraordinary grasp of cinema: his work is equally impressive for his innovative editing, lighting, and sound. Winner of just about every conceivable international film award, Trnka raised the bar for all puppet animators to come, and his influence can be powerfully felt in work by Jan Šjvankmayer and the Quay Brothers. Print courtesy of the Czech National Film Archive.

THE OVERCOAT (Shinel) (1926) 66min
Directors: Grigori Kozintsev and Leonid Trauberg
Country: USSR
The marvelous Alloy Orchestra returns to NYFF to accompany this rarely screened masterpiece of Soviet cinema. A product of the FEKS group, a radical arts collective led by Grigori Kozintsev and Leonid Trauberg (who co-directed this film), FEKS productions combined aspects of circus, music hall, puppet show and American silent comedy. With Gogol's tragicomic story, THE OVERCOAT, FEKS found fertile ground for experimentation. A minor clerk, Bashmachkin, replaces his threadbare overcoat with one made from the finest materials he can afford. Then one evening ruffians beat him up and steal his cherished new garment. The actors' highly stylized gestures border on modern dance, and Bashmachkin's world, especially as he begins to lose his grasp on reality, is powerfully rendered with looming shadows, oblique camera angles and eccentric architecture.

Screening with
FILMSTUDIE (1926) 7min
Director: Hans Richter
Country: Germany
Hans Richter's experimental Dadaist short, full of geometric shapes, seagulls, flying eyeballs and floating heads.

Re-Introducing Marnie: William Rothman on Hitchcock's Last Masterpiece
Featuring… 
MARNIE (1964) 130min
Director: Alfred Hitchcock
Country: USA
For even die-hard Hitchcock fans, MARNIE has long proved somewhat of an enigma, with its admittedly bizarre tale of a thief (played by Tippi Hedren) with an unnatural fear of thunderstorms, men and the color red, who's forced into marriage with Sean Connery, who likes to watch. Yet seen today, MARNIE seems clearly one of Hitchcock's most ambitious works, a journey into some of the most dangerous psychological territory Hitchcock ever dared to explore, and a film way ahead of his time. Prof. William Rothman, the dean of American Hitchcock scholars, will introduce and then analyze MARNIE after our screening, the first presentation of a new chapter in the updated edition of his bookHitchcock: The Murderous Gaze.

RICHARD III (1955) 161min
Director: Laurence Olivier
Country: UK
The third and arguably finest entry in Laurence Olivier's lauded trilogy of big-screen Shakespeare adaptations, RICHARD III stars the actor-director in a bravura performance as the eponymous hunchback duke—a role he first performed on stage at the Old Vic in 1944—who will stop at nothing to wrest the throne away from his brother King Edward IV (Cedric Hardwicke). Featuring one of the finest British casts ever assembled on film, including John Gielgud as the ill-fated Duke of Clarence, Claire Bloom as Lady Anne, Ralph Richardson as the Duke of Buckingham and Stanley Baker as the Earl of Richmond, RICHARD III has been immaculately restored to its full Technicolor glory (and 161-minute running time) from the original VistaVision negative.

World Premiere
THE ROLLING STONES – CHARLIE IS MY DARLING - IRELAND 1965 (1966/2012) 65min
Director: Peter Whitehead
Countries: UK/USA
In 1965 Andrew Loog Oldham, the Rolling Stones svengali, asked filmmaker Peter Whitehead (THE FALL, TONITE, LET'S ALL MAKE LOVE IN LONDON) to accompany them on a quick tour of Ireland. Whitehead was astonished. Not only by the incredible power of the Stones' performances but especially by the raw energy of the crowds of young people that rushed them everywhere. This new version of this behind-the scenes diary of the early Stones has never been seen; Mick Gochanour and Robin Klein, the team that brought The Rolling Stones Rock and Roll Circus to the screen, have painstakingly restored over 90,000 frames of optical screen prints and negative, going back to the original sound tapes and 3-track live recordings. Included are electrifying performances of "(I Can't Get No) Satisfaction," "The Last Time," and "Time is on My Side." CHARLIE IS MY DARLING is an invaluable document, the unseen story of the band before they became a legend.

THE SATIN SLIPPER (Le soulier de satin) (1985) 410min
Director: Manoel de Oliveira
Countries: France/Portugal/West Germany/Switzerland
Manoel de Oliveira's epic rendering of playwright Paul Claudel's verse masterwork opens with a quote: "Everything happens for the glory of God, even sin." Set during Spain's "Golden Age," the story then begins as Doña Prouhèze, the wife of a Spanish nobleman, falls in love with Don Rodrigo; Rodrigo is sent to be the Governor of New Spain in America, while Prouhèze becomes the ruler of Mogador in Africa. Yet despite their separation by oceans or continents, their love—of course totally forbidden, and thus impossible—continues to grow, sweeping up all those around them as well as the Spanish Empire in its wake. As always, Oliveira is a master at creating a sense of period and place from the most minimal of details, a talent well on display in a story of unrequited lovers that unfolds across several decades on four continents, the lovers' separation only increasing the intensity of their feeling. Initially presented at the 1985 NYFF in a drastically edited version running two hours and 10 minutes, THE SATIN SLIPPER screens here at last in its full seven-hour cut. Print courtesy of the Cinemateca Portuguesa.


Cinéastes de notre temps/Cinéma, de notre temps (Filmmakers of Our Time)

Abel Ferrara: Not Guilty (2003) 81min
Director: Rafi Pitts
Country: France
Franco-Iranian director Rafi Pitts arrives in New York to film a portrait of Abel Ferrara, only to find himself dodged by his elusive subject at every turn.

Alain Cavalier: 7 Chapters, 5 days, 2 Kitchens (Alain Cavalier, 7 chapitres, 5 jours, 2 pièces-cuisine) (1995) 55min
Director: Jean-Pierre Limosin
Country: France
Screening with The "Home Cinema" of the Dardenne Brothers (Le home cinéma des frères Dardenne) (2006) 52min
Director: Jean-Pierre Limosin
Country: France
Episode director Jean-Pierre Limosin films his subject, filmmaker Alain Cavalier, in an intimate, personal style that echoes Cavalier's own work; a decade later, he brings a similar approach to his portrait of brothers Luc and Jean-Pierre Dardenne.

Busby Berkeley (1971) 60min
Directors: Hubert Knapp & André S. Labarthe
Country: France
Screening with
A Conversation with George Cukor (Conversation avec George Cukor) (1969) 42min
Directors: Hubert Knapp & André S. Labarthe
Country: France
Legendary director-choreographer Busby Berkeley discusses the technical challenges of his work; seated poolside, George Cukor details his influences and his work with actors.

Chantal Akerman by Chantal Akerman (Chantal Akerman par Chantal Akerman) (1997) 64min
Director: Chantal Akerman
Country: France
Screening with
Philippe Garrel, Artist (Philippe Garrel, Artiste) (1999) 48min
Director: Françoise Etchegaray
Country: France
Approached to direct an episode of the series, Chantal Akerman turns the camera on herself; plus, a rare, intimate portrait of the enigmatic Philippe Garrel.

Erich von Stroheim (1965) 90min
Director: Robert Valery
Country: France
One of the episodes devoted to filmmakers "unavailable for interviews" (i.e. dead) focuses on the enigmatic von Stroheim and attempts to separate the man from his myth.

Eric Rohmer, Evidence (Eric Rohmer: Preuves à l'appui) (1996) 117min
Directors: André S. Labarthe in collaboration with Jean Douchet
Country: France
Over eight days of filming, Eric Rohmer candidly discusses his work, the relationship of literature and film, and much else with co-interviewers Labarthe and Jean Douchet

HHH, A Portrait of Hou Hsiao-hsien (HHH, portrait de Hou Hsiao-hsien) (1996) 91min
Director: Olivier Assayas
Country: France
The first series episode to garner a theatrical release finds Olivier Assayas following Hou Hsiao-Hsien on a disarming guided tour of Taiwan.

Jacques Rivette: The Night Watchman (Jacques Rivette le veilleur) (1990) 124min
Director: Claire Denis
Country: France
The influential critic Serge Daney and filmmaker Claire Denis tag-team interviewed Jacques Rivette (for whom Denis had been an assistant) for this candid, two-part portrait.

Jean-Pierre Melville: A Portrait in 9 Poses (Jean-Pierre Melville (Portrait en 9 poses)) (1971-1996) 52min
Director: André S. Labarthes
Country: France
Screening with
Catherine Breillat: The First Time (Catherine Breillat, la première fois) (2011) 52min
Director: Luc Moullet
Country: France
Labarthe's reworked version of his film on Jean-Pierre Melville, shot during pre-production on Un Flic; plus, Luc Moullet's surprisingly tender look at Catherine Breillat and her controversial explorations of female sexuality.

Jean Renoir, The Boss: The Rule and the Exception (Jean Renoir le patron: La Règle et l'exception) (1967) 95min
Director: Jacques Rivette
Country: France
In the third part of a Cinéastes triptych on Jean Renoir, the director sits alone in a cinema analyzing scenes from La Marseillaise and The Rules of the Game, and discussing his editing and storytelling techniques.

Jean Vigo (1965) 94min
Director: Jacques Rozier
Country: France
Jacques Rozier, director of the quintessential New Wave film Adieu Philippine looks at the life and work of the grandfather of all independent filmmakers, Jean Vigo.

Jerry Lewis (Part One) (1968) 56min
Director: André S. Labarthe
Country: France
Screening with
David Lynch, Don't Look at Me (1989) 59min
Director: Guy Girard
Country: France
Labarthe captures Jerry Lewis during an extraordinary appearance before an audience of London film students in one of the series' most unusual—and best—films; plus, David Lynch avoids explaining himself during the scoring of Wild at Heart.

John Cassavetes (1969) 50min
Directors: Hubert Knapp & André S. Labarthe
Country: France
Screening with
Rome is Burning (Portrait of Shirley Clarke)("Rome brûle" (Portrait de Shirley Clarke)) (1970) 54min
Directors: Noël Burch & André S. Labarthe
Country: France
Though it focused in its early days on the titans of old Hollywood, the Cinéastes team also made time for the "New American Cinema," as seen in these two portraits of the mavericks John Cassavetes and Shirley Clarke.

Joseph Losey (1969) 58min
Director: André S. Labarthe
Country: France
Screening with
Otto Preminger and the Dangerous Woman (Portrait d'Otto Prmeinger) (1972-2012) 58min
Director: André S. Labarthe
Country: France
Two uncompleted episodes of the series, consisting primarily of rushes from interviews with their respective subjects: Losey on the heels of his great triumph in Cannes with The Go-Between and Preminger in conversation with celebrated film scholar Annette Michelson.

Otar Iosseliani, The Whistling Blackbird (Otar Iosseliani, le merle siffleur) (2006) 92min
Director: Julie Bertucelli
Country: France
A fascinating look at Georgian expat filmmaker Otar Iosseliani through the lens of his former assistant Julie Bertucelli, focused on his unique working methods and conception of cinema.

Raoul Walsh or the Good Old Days (Raoul Walsh ou le bon vieux temps) (1966) 62min
Directors: André S. Labarthe & Hubert Knapp
Country: France
Screening with
Josef von Sternberg: From Silence comes the Other (D'un silence l'autre) (1967) 50min
Director: André S. Labarthe
Country: France
Newly retired from filmmaking, Raoul Walsh recounts his work with D.W. Griffith, his beginnings at Warner Brothers, and his adventures with Bogart, Flynn, Gable and Cooper; plus, the elderly Joseph von Sternberg laments the failure of critics and the public to truly understand his work.

Samuel Fuller, Independent Filmmaker (1967) 68min
Director: André S. Labarthe
Country: France
Screening with
Fuller at the Editing Table (Cinéastes à la table: Samuel Fuller) (1982) 11min
Director: André S. Labarthe
Country: France
One of the cinema's great raconteurs, Fuller here takes on everything from racism to communism, and from money problems to wartime combat; plus, a short film made by Labarthe 15 years later from unused outtakes

The Scorsese Machine (1990) 73min
Director: André S. Labarthe
Country: France
Screening with
Scorsese at the Editing Table (Cinéastes à la table: Martin Scorsese) (1995) 30min
Director: André S. Labarthe
Country: France
In one of the series' most widely seen episodes, Labarthe and his crew film Scorsese at his office, at home with his parents and elsewhere, allowing him to speak whenever he feels like it rather than asking conventional questions; in the subsequent Scorsese at the Editing Table, Labarthe revisits the filmmaker to discuss several sequences fromTaxi Driver.

Luis Buñuel: A Filmmaker of Our Time (Luis Buñuel: Un cinéaste de notre temps) (1964) 44min
Director: Robert Valery
Country: France
Screening with
Lang/Godard: The Dinosaur and the Baby (1967) 61min
Director: André S. Labarthe
Country: France
The inaugural Cinéastes episode follows Luis Buñuel on a visit to spain; plus, a one-of-a-kind 1964 conversation between Fritz Lang and Jean-Luc Godard.

The New Wave: Remedy or Poison? (La Nouvelle vague, remède ou poison?) (1964) 38min
Director: Robert Valery
Country: France
Screening with
Wild Man Pasolini (Pasolini l'enragé) (1966-1991) 65min
Director: Jean-André Fieschi
Country: France
Five years after the explosion of the French New Wave, Labarthe and collaborator Janine Bazin convened a roundtable of prominent filmmakers (plus Henri Langlois) to discuss the past, present and future of the movement; plus, critic and filmmaker Fieschi's revised version of his portrait of Passolini at his most polemical.

Shohei Imamura: The Free Thinker (Shohei Imamura, Le libre penseur) (1995) 60min
Director: Paulo Rocha
Country: France
Screening with
One Day in the Life of Andreï Arsenevitch (Un journée d'Andreï Arsenevitch) (2000) 55min
Director: Chris Marker
Country: France
Portuguese filmmaker Paul Rocha sets out to visit the the boldly iconoclastic Shohei Imamura, and Chris Marker delivers a brilliant study of Andreï Tarkovsky in the final months of his working life.

Where Does Your Hidden Smile Lie? (Où gît votre sourire enfoui?) (2001) 104min
Directors: Pedro Costa in collaboration with Thierry Lounas
Country: France
Portuguese director Pedro Costa observes the husband-and-wife filmmaking team of Jean-Marie Straub and Danièle Huillet as they create a new version of their film Sicilia! together with the art students at la Fresnoy in France.


Men of Cinema: Pierre Rissient and the Cinéma Mac-Mahon

LIEBELEI (1933) 88min
Director: Max Ophüls
Country: Germany
In turn-of-the-century Vienna, a young officer (Wolfgang Liebeneiner) and the daughter of a violinist (Magda Schneider, mother of Romy) fall in love and seem to be destined for happiness. Then, a duel over a married woman puts the lovers in jeopardy. Adapted from the play by Arthur Schnitzler (La Ronde), director Max Ophüls' last German film before exile is a romantic excursion into desire's unexpected detours. The young director's first success shows that, from the start, he reveled in the way music and the moving camera could celebrate the birth and demise of love.

NIGHT AND THE CITY (1950) 101min
Director: Jules Dassin
Country: USA
In one of Jules Dassin's most exciting films, set in pre-Mod London, the great Richard Widmark stars as Harry Fabian, an ambitious hustler who wants to score big by promoting Greco-Roman wrestling, which he thinks will attract customers. Harry works for Philip Nosseross (Francis L. Sullivan), operator of a club with his backstabbing wife (Googie Withers), who dreams of dumping her fatso husband and starting her own place. In this rat race it's all about control and money and what people will do to get them. The one exception is Gene Tierney, who loves and supports Widmark and tries to steer him in the direction of legitimate work, a patent impossibility.

OBJECTIVE, BURMA! (1945) 102min
Director: Raoul Walsh
Country: USA
In the sixth of their seven collaborations, Errol Flynn stars for director Raoul Walsh as the captain of a platoon of Army paratroopers who land behind enemy lines in Burma with the mission of destroying a Japanese radar station. The mission is a success, but when the soldiers attempt to leave, they find the Japanese waiting for them and must devise an alternate exit strategy in the heat of the moment. Loosely based on the real-life activities of the Army special ops unit under the command of Brigadier General Frank Merrill (also the inspiration for Sam Fuller's MERRILL'S MARAUDERS) and released in the immediate aftermath of WWII, this superior war film finds Walsh at the peak of his lean, economical direction, featuring Flynn in one of his finest performances, magnificent black-and-white cinematography by the legendary James Wong Howe and an Oscar-nominated Franz Waxman score.

THE PROWLER (1951) 92min
Director: Joseph Losey
Country: USA
Per Manny Farber, who picked it as one of the best films of 1951, THE PROWLER is "a tabloid melodrama of sex and avarice in suburbia, out of [James M.] Cain by Joe Losey, featuring almost perfect acting by Evelyn Keyes as a hot, dumb, average American babe who, finding the attentions of her disc-jockey husband beginning to pall, takes up with an amoral rookie cop (nicely hammed up by Van Heflin)." Factor in a generous life insurance policy on the husband and, well, you get the idea. All that's left to add is that Losey gets a visual lock on the world of the California bourgeoisie with the help of his cinematographer Arthur Miller. Partly ghostwritten by soon-to-be-blacklisted Dalton Trumbo, THE PROWLER is presented here in a beautiful new restoration by the UCLA Film and Television Archive and the Film Noir Foundation.

PURSUED (1947) 101min
Director: Raoul Walsh
Country: USA
Walsh's powerful, very dark and Freudian film noir/western hybrid—a favorite of Martin Scorsese—stars Robert Mitchum as Jeb, the only survivor of a brutal massacre that wiped out the rest of his family when he was a young boy. Adopted into another family (led by chilly matriarch Judith Anderson) where he comes to fall in love with his foster sister (Teresa Wright), the now-adult Jeb still yearns to untangle the messy, suppressed memories of his childhood trauma, and of the mysterious one-armed man who has haunted and tormented him throughout his life. Told in elaborate flashback, with frequent mindscreens and other expressionistic touches, PURSUED opened up new paths for the western genre and remains one of Walsh's paramount achievements.

THE TIGER OF ESCHNAPUR (Der Tiger von Eschnapur) (1959) 101min
Director: Fritz Lang
Countries: West Germany/France/Italy
After his long and prolific Hollywood career, Fritz Lang (M, Metropolis) returned to his native Germany at the behest of producer Artur Brauner and embarked on an ambitious two-film project that would eventually become known as his "Indian Epic." The source material was the novel The Indian Tomb by Thea von Harbou, a book Lang had initially been hired to direct as a silent film in 1921, before being fired and replaced with Joe May. In the first of the two films, THE TIGER OF ESCHNAPUR, Lang tells the story of a German architect (Paul Hubschmid) who arrives in India to build a temple for a Maharaja, whereupon the he promptly falls in love with the Maharaja's intended bride (Debra Paget), whom he narrowly saves from becoming the titular tiger's latest meal. Impeccably directed on a modest budget, en route to a thrilling cliffhanger ending, Lang's late-career triumph proves the old adage that the enemy of art is the absence of limitations.

WHIRLPOOL (1949) 98min
Director: Otto Preminger
Country: USA
"I cannot remember anything about this picture," Otto Preminger once said, with a mixture of self-deprecation and utter contempt for his interviewer. Which is ironic, since it's one of his best. Ann Sutton (Gene Tierney, owner of one of cinema's sexiest overbites) has a shoplifting problem, and help arrives in the form of hypnotist David Korvo (José Ferrer), who convinces the store where she's caught to drop all charges and leave her in his care. Hypnotism seems to be the cure-all, until Ann gets into even hotter water—emerging from a trance next to a dead body and charged with a murder she didn't commit. WHIRLPOOL ranks among the most fascinating and least known films of Preminger's Fox period, when he brought his dry, mean poetic eye to bear on a variety of genres.
 
Film Society of Lincoln Center
Under the leadership of Rose Kuo, Executive Director, and Richard Peña, Program Director, the Film Society of Lincoln Center offers the best in international, classic and cutting-edge independent cinema. The Film Society presents two film festivals that attract global attention: the New York Film Festival, currently planning its 50th edition, and New Directors/New Films which, since its founding in 1972, has been produced in collaboration with MoMA. The Film Society also publishes the award-winning Film Comment Magazine, and for over three decades has given an annual award—now named "The Chaplin Award"—to a major figure in world cinema. Past recipients of this award include Charlie Chaplin, Alfred Hitchcock, Martin Scorsese, Meryl Streep, and Tom Hanks. The Film Society presents a year-round calendar of programming, panels, lectures, educational programs and specialty film releases at its Walter Reade Theater and the new state-of-the-art Elinor Bunin Munroe Film Center. 
The Film Society receives generous, year-round support from Royal Bank of Canada, American Airlines, The New York Times, Stella Artois, the National Endowment for the Arts and New York State Council on the Arts. For more information, visit www.filmlinc.com and follow #filmlinc on Twitter.
Cole Smithey on August 27, 2012 in Culture, Film, Film Festivals | Permalink | Comments (0) | TrackBack
NEW YORK COMEDY FESTIVAL
NEW YORK COMEDY FESTIVAL ANNOUNCES 2012 LINE-UP
AZIZ ANSARI, ADAM CAROLLA, ROB DELANEY, JIM GAFFIGAN, RICKY GERVAIS, KEVIN HART, ARTIE LANGE, BILL MAHER, PATTON OSWALT, BRIAN REGAN, MARLON AND SHAWN WAYANS AND ROBIN WILLIAMS BRING LAUGHTER TO NEW YORK CITY NOVEMBER 7 - 11 
Citi Cardmembers Presale Tickets Available
August 8 at 10 AM EDT – August 12 at 10 PM EDT
Tickets Available to General Public on August 13 at 10 AM EDT
NEW YORK, NY (August 8, 2012) – The New York Comedy Festival (NYCF), in association with COMEDY CENTRAL, today announced its 2012 line-up, that will feature some of the industry's biggest stars performing in the city's most prestigeous venues, including The Apollo Theater, Carnegie Hall, The Beacon Theatre, Madison Square Garden, and Town Hall, among others, from Wednesday, November 7 – Sunday, November 11.
Kevin Hart returns to The Festival to become only one of a handful of comedians ever to headline the Madison Square Garden arena when he brings his Let Me Explain Tour to MSG on November 10. Hart shares the rare accomplishment of headlining the famed arena along with Bob Hope, George Burns, Eddie Izzard, Chris Rock, Andrew "Dice" Clay and Dane Cook, who in 2006 for the New York Comedy Festival performed two shows in one night. HBO's "Real Time" host Bill Maher returns to the Beacon Theatre on November 10, to share his unique and hilarious views on the presidential election. Award-winning actor and comedian Robin Williams returns to the festival with a lively conversation with Emmy® Award winning director David Steinberg (Seinfeld, Curb Your Enthusiasm, Weeds) at the 92nd Street Y on November 11. Aziz Ansari, star of NBC's hit series Parks and Recreation, will perform on two of the city's biggest stages – the famed Apollo Theater on November 9 and at Carnegie Hall on November 10. Emmy® Award nominated Ricky Gervais will kick off The Festival when he returns with his razor-sharp wit for an in-depth conversation at Town Hall on November 7.
They will be joined by comedy superstars including Adam Carolla, Rob Delaney, Jim Gaffigan, Artie Lange, Patton Oswalt, Brian Regan,  Marlon and Shawn Wayans and more than 175 other comedians performing in more than 50 shows as part of The Festival.
Additional shows will be announced in the coming weeks.
"I can't even find the words to describe what I'm feeling right now!," says Kevin Hart.  "I'm honored to join a group of comedians that will go down in history because of their performances at The Garden!!!  God is good!"
"The New York Comedy Festival continues to solidify New York City's position as the comedy capital of the world, " says Caroline Hirsch, founder of The Festival and owner of Carolines on Broadway.  "Once again, we're thrilled to partner with Comedy Central and to continue to grow The Festival brand with an incredible line-up of talent and programming.  We have some of our favorite comedians returning as well as introducing some who have not been part of The Festival in the past.  There won't be any shortage of laughs this November," Hirsch adds. 
"Each year, the Festival keeps expanding its caliber of talent, shows and venues with killer success. This year is no exception and Comedy Central is excited to be a part of it again," Mitch Fried, Executive Vice President, Enterprises, Comedy Central.
Citi cardmembers will have special access to purchase presale tickets to select  NYCF shows. For more information visit www.citiprivatepass.com. The presale will run from August 8 at 10:00 AM EDT to August 12 at 10:00 EDT. Tickets for all shows are available to the general public starting Monday, August 13 at 10:00 AM EDT through the New York Comedy Festival website:www.nycomedyfestival.com.
The 2012 NYCF is presented in association with COMEDY CENTRAL. Now in its ninth year, the festival is produced by Carolines on Broadway. Sponsors are Citibank, Klondike ®, JetBlue and Svedka Vodka. The media sponsors are: New York Post, Timeout New York, Variety, and the Village Voice.
THE 2012 NEW YORK COMEDY FESTIVAL SCHEDULE
(EVENTS CONFIRMED TO DATE AND ARE SUBJECT TO ADDITIONS)
WEDNESDAY, NOVEMBER 7
NEXT BIG THING – 7 PM – PALEY CENTER FOR MEDIA
A CONVERSATION WITH RICKY GERVAIS, INTERVIEWED BY JOHN HODGMAN – 8 PM TOWN HALL
THURSDAY, NOVEMBER 8
ARTIE LANGE – TOO FAT TO DIE – 8PM – TOWN HALL
MARLON AND SHAWN WAYANS
THE WAYANS BROTHER LIVE – 7:30 AND 10 PM - CAROLINES
FRIDAY, NOVEMBER 9
AZIZ ANSARI – BURIED ALIVE! – 7:30PM – THE APOLLO
PATTON OSWALT LIVE - 7:30PM – TOWN HALL
BRIAN REGAN LIVE IN NEW YORK – 8 PM – BEACON THEATER
MARLON AND SHAWN WAYANS
THE WAYANS BROTHER LIVE – 8:00 PM AND 10:30 PM - CAROLINES
SATURDAY, NOVEMBER 10
AZIZ ANSARI – BURIED ALIVE! – 8 PM – CARNEGIE HALL
ADAM CAROLLA'S NOT TACO BELL MATERIAL – 7:30PM – TOWN HALL
ROB DELANEY – BROUGHT TO YOU BY KLONDIKE – 7:30 PM – NYU SKIRBALL CENTER
JIM GAFFIGAN:  THE AMERICA TOUR – 7:30 PM - THE APOLLO THEATER
KEVIN HART – LET ME EXPLAIN – 7:00 PM AND 10:15 PM – MADISON SQUARE GARDEN
AN EVENING WITH BILL MAHER – 7:30 PM BEACON THEATER
MARLON AND SHAWN WAYANS
THE WAYANS BROTHER LIVE – 8: PM AND 10:30 PM - CAROLINES
SUNDAY, NOVEMBER 11
DAVID STEINBERG AND ROBIN WILLIAMS TALKING ABOUT NOTHING
THAT IMPORTANT – 7:30 PM – 92ND STREET Y
MARLON AND SHAWN WAYANS
THE WAYANS BROTHER LIVE – 7:30 PM AND 10 PM - CAROLINES
ABOUT THE NEW YORK COMEDY FESTIVAL
Now in its ninth year, the New York Comedy Festival is produced by Carolines on Broadway in association with COMEDY CENTRAL.  The festival has featured the country's top comedians, including Louis C.K., Bill Maher, Ricky Gervais, Kathy Griffin, Dane Cook, Sarah Silverman, Aziz Ansari, Wanda Sykes, and Joel McHale, to name a few.   In 2007, the festival launched the "Stand-Up for Heroes" event to benefit The Bob Woodruff Foundation, which has featured performances by Robin Williams, Jon Stewart, Jerry Seinfeld, Lewis Black, Ricky Gervais, Conan O'Brien, and Bruce Springsteen.  
ABOUT COMEDY CENTRAL 
Available in 99 million homes nationwide, COMEDY CENTRAL (www.comedycentral.com), the only all-comedy network, is owned by, and is a registered trademark of, Comedy Partners, a wholly-owned unit of ViacomInc. (NASDAQ: VIA and VIAB).  For up-to-the-minute and archival press information and photographs visit COMEDY CENTRAL's press Web site atwww.cc.com/press and follow us on Twitter @ComedyCentralPR for the latest in breaking news updates, behind-the-scenes information and photos.
Cole Smithey on August 8, 2012 in Culture, Film, Film Festivals | Permalink
TROPFEST Arabia 2012
Make a short film for TROPFEST Arabia 2012 and you can LAUNCH your film career. WINNER receives expert industry training, a CASH PRIZE and more! Submit your film entry by 6 Sept 2012.
إصنع فيلما قصيرا لتروب فست أرابيا وانطلق في مهنة صناعة الأفلام. يتحصل الفائز على فترة تدريبية في مجال صناعة الأفلام وجائزة نقدية وأكثر! أرسل مشاركتك قبل 6 سبتمبر 2012.
Cole Smithey on August 8, 2012 in Art, Culture, Film, Film Festivals | Permalink