SPOTLIGHT ON CANNES 2021: DIRECTORS' FORTNIGHT — ÎNTREGALDE —Radu Muntean
ÎNTREGALDE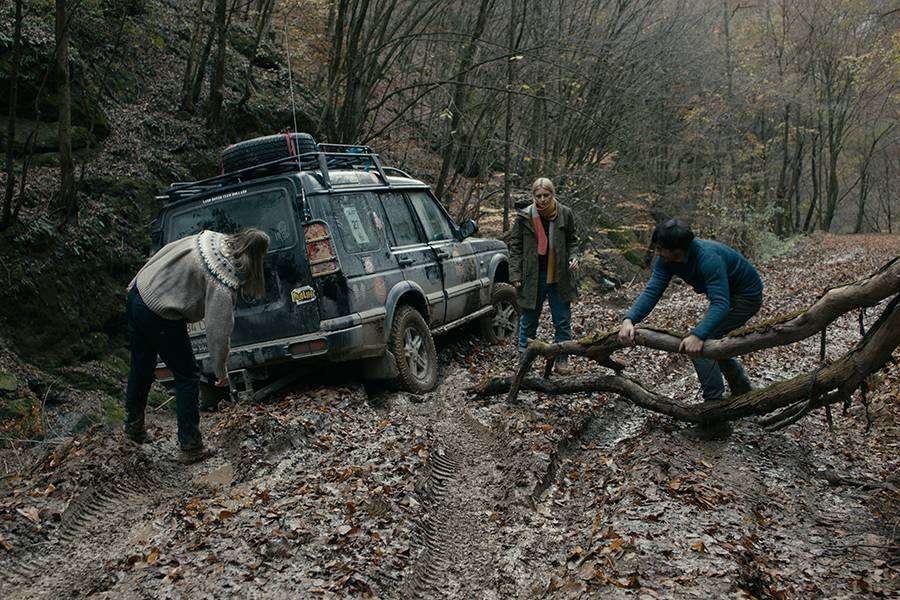 "Maria, Dan, and Ilinca take part in their regular end-of-the-year humanitarian trip, driving an SUV along the mountain dirt roads of the Romanian village of Întregalde. They help a lonely old man reach a sawmill where he supposedly works. But when their car gets stuck in a ditch in the woods, the sawmill proves to be abandoned, and they're forced to spend the night with the senile old man, their ideas about empathy and helpfulness start to be challenged."
"Radu Muntean was born in Bucharest, Romania. He graduated from the Film Directing section of the Romanian Theatre and Film Academy in 1994."
"Radu Muntean has directed and written seven feature films and one documentary. His films premiered in Quinzaine des Réalisateurs, Locarno IFF and Un Certain Regard. His films were distributed in several countries, being well received both by the audience and by publications such as Variety, Hollywood Reporter and Le Monde."
Groupthink doesn't live here, critical thought does.
This website is dedicated to Agnès Varda and to Luis Buñuel.
Get cool rewards when you click on the button to pledge your support through Patreon.