MEDIUM COOL — CLASSIC FILM PICK
"Jesus I love to shoot film." That character line from Robert Forster's television news cameraman John Cassellis, succinctly states writer/director Haskell Wexler's overriding impulse behind his 1969 textbook example of vérité filmmaking.

"Medium Cool" opens with Cassellis and his soundman partner pulling over on the side of the road to film the aftermath of a deadly car crash.
Cut to a cocktail party where a group of journalists actively discuss social issues and bemoan their daily plight of being beaten up by both cops and civilians when they do their job. It's in these kind of loosely strung together moments of compulsive social activity and intimate interaction that Wexler captures a zeitgeist of authoritarian abuse, warmongering, racism, sexism, poverty, and class conflicts that permeate the film like a thunderstorm on a sunny day.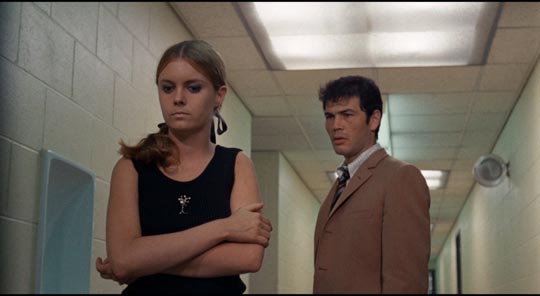 Cassellis and his partner travel to Chicago in the summer of 1968 to cover the Democratic National Convention. Using a combination of documentary footage of military training exercises and indiscriminate police abuse of protestors, Wexler puts his cynical protagonist in the middle of a media-propagated tempest, of which Cassellis has been an unwitting accomplice.
Thoroughly of its time, and yet decades ahead of the curve, "Medium Cool" goes beyond neorealism and social realist genres by putting the filmmaker and his medium directly in the context of the film. Straight-to-camera monologues by ghetto-dwelling black characters cut through the movie with an editorial vengeance. Wexler may have been going after something "cool," but what he came up with is smoking hot cinema that puts Jean-Luc Goddard to shame.
Rated R. 111 mins. 
Groupthink doesn't live here, critical thought does.
This website is dedicated to Agnès Varda and to Luis Buñuel.
Get cool rewards when you click on the button to pledge your support through Patreon.