TAKERS
Written by a committee of four screenwriters, "Takers" is a nondescript heist movie where the only thing less developed than its one-dimensional characters is its inexcusably silly plot.
Misguided director John Luessenhop wants his audience to wonder in amazement at the theoretical higher intellect of his well-dressed twentysomething gangsters who talk like they're taking a semester away from Harvard to pull off a big armored car job in downtown Los Angeles.
Never mind that they have only five days to assemble the team and plan the robbery because, evidently, there's not really that much planning to do for such an undertaking.
Judging from "Takers," armored cars should be getting emptied out daily by feckless thieves. Compared to a great post-modern heist movie like "Reservoir Dogs," "Takers" should have been scooped out of the gutter and tossed away in a little plastic bag before ever getting financed.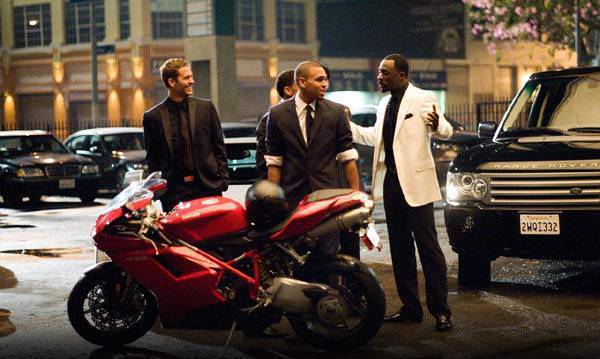 To see talented actors like Matt Dillon and Marianne Jean-Baptiste stoop so low is a travesty.
Rated PG-13. 107 mins.
Groupthink doesn't live here, critical thought does.
This website is dedicated to Agnès Varda and to Luis Buñuel.
Get cool rewards when you click on the button to pledge your support through Patreon.