THE LAST EXORCISM
Groupthink doesn't live here, critical thought does.
This ad-free website is dedicated to Agnès Varda and to Luis Buñuel.
Get cool rewards when you click on the button to pledge your support through Patreon. Thanks a lot pal! Your kind generosity keeps the reviews coming!
More a sketch of an idea for a horror movie than a fully formed film "The Last Exorcism" is a yawn-inducing attempt to cash in on a combination of exhausted genre tropes. Following in the shaky-cam, found-footage, footsteps of "The Blair Witch Project," Daniel Stamm directs an incompetent script about Reverend Cotton Marcus (Patrick Fabian).
Cotton is a religious fraud engaged in carrying on his family's well-established business of conducting exorcisms for illiterate backwoods types who traditionally respond well to the power of material-supported suggestion. An evangelical magician/con man, Cotton takes along a couple of documentarians — the cameraman is never shown but the annoying sound girl (Iris Bahr) can't keep her mouth shut — to record his experiences as a way of coming clean about his dicey religious practices.
The trio go on a road trip to rural Louisiana where Louis Sweetzer, a fundamentalist farmer, believes his daughter Nell (Ashley Bell) is possessed and is responsible for killing their livestock in the dead of night. Home-schooled Nell turns out to be quite a contortionist when the opportunity presents itself, and her freaky brother Caleb (Caleb Landry Jones) is just as threatening as their dad turns out to be.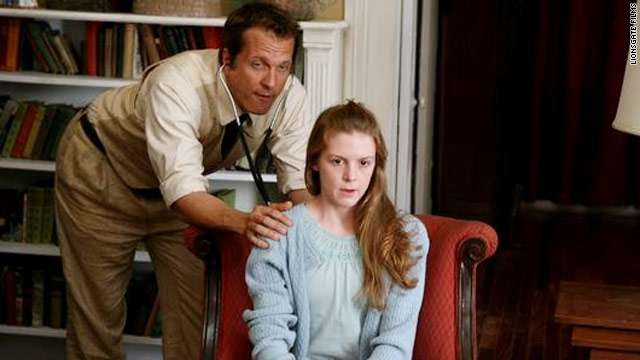 Riddled with poor lighting, inappropriate use of music, and a plot you could fit in a tea cup, "The Last Exorcism" has all the appeal of a glorified, but poorly shot, student film.
Rated PG-13. 90 mins.