WHITE WEDDING
Debut writer/director Jann Turner reveals refreshing, if rarely-publicized, aspects of South Africa where cosmopolitan dreams and cultural traditions mix.
Jovial Elvis (Kenneth Nkosi) must travel from Durban to Cape Town, in the company of his best-man Tumi (Rapulana Seiphemo), to wed his sweetheart Ayanda (Zandile Msutwana). During their long road trip, the friends take on an English doctor named Rose (Jodie Whittaker), as a passenger who Tumi is much happier to have along for the ride than Elvis.
The social landscape of South Africa, including perpetual strains of racial prejudice among Afrikaners against Black South Africans, comes into focus as the trio make their way.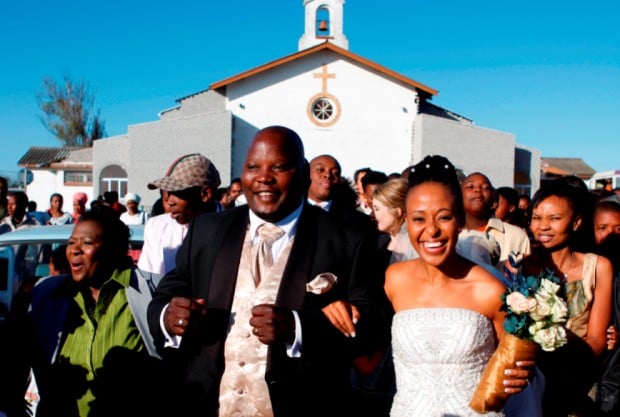 Jann Turner strikes a marvelous balance of buoyant dramatic comedy imbued in an authentic setting where its characters speak multiple languages in order to communicate. "White Wedding" is an unpretentious comic celebration love and loyalty that crosses all borders.
Not Rated. 93 mins.
Groupthink doesn't live here, critical thought does.
This website is dedicated to Agnès Varda and to Luis Buñuel.
Get cool rewards when you click on the button to pledge your support through Patreon.