ANOTHER YEAR - NYFF 2010
Mike Leigh's latest study of British manners, ethics, morals, and hypocrisy is a sophisticated provocation for discussion.
Tom (Jim Broadbent) and Gerri (Ruth Sheen) have been married for a very long time. He works as a geological engineer and she works as a medical counselor. Mary likes to spend time with her co-worker secretary friend of 20-years Mary (sublimely played by Lesley Manville).
Emotionally lonely Ruth has watched her girlish looks fade over the hill so that she isn't able to attract her former level of male attention. Ruth drinks too much, even when she visits her only friends Tom and Mary for dinner.
But her drunkenness allows Gerri to stay the night, sleeping in the bedroom of the couple's grown son Ken (Peter Wright).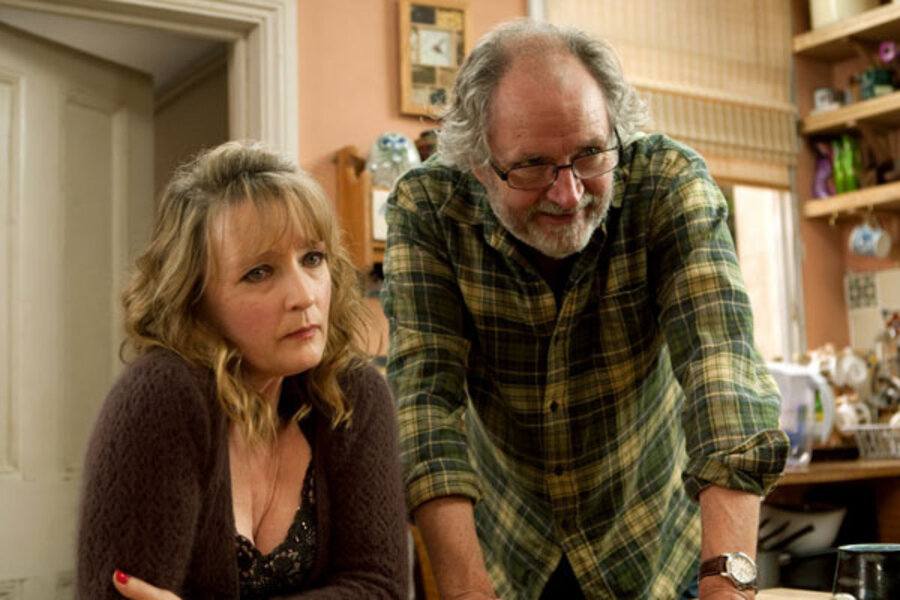 Scripted in a four-act seasonal timeframe, the story follows Gerri's misadventures with her newly-purchased used car as such moments of crisis expose the badly beaten heart hanging gingerly by a thread on Gerri's willing sleeve.
The film shows a limit to the appropriate amount of nurturing that the calculatedly polite Mary is willing bestow on her friend Gerri. It seems as though Mary might subconsciously use Gerri as a friend to allow herself to feel superior. There are many strands of relationship subtext that run deeply through this refined piece of social realism. "Another Year" is as good as Mike Leigh's greatest works, "Secrets and Lies" included.
Rated PG-13. 129 mins.
Groupthink doesn't live here, critical thought does.
This website is dedicated to Agnès Varda and to Luis Buñuel.
Get cool rewards when you click on the button to pledge your support through Patreon.