BURLESQUE
At nearly two-hours long, "Burlesque" has a decent 90-minute musical hiding somewhere in it.
Born of every campy musical cliché, the story follows singer/dancer Ali (Christina Aguilera) from her truck-stop-diner existence in Iowa to Los Angeles where she stumbles across a dance club called the Burlesque Lounge.
It's a swanky place owned and operated by a serious force of nature named Tess (well played by Cher).
Although it's a far toss from the mid-20th-century style of "burlesque" it pretends to represent, Ali makes herself a permanent fixture as a self-appointed cocktail waitress chomping at the bit for a chance to prove her abilities.
Aguilera performs eight of the film's ten set-piece songs, leaving Cher to take honors with two bang-up anthems "Welcome to Burlesque" and "You Haven't Seen the Last of Me." When either performer is on the cabaret stage, the movie transforms into a brilliant showcase for their overflowing talent.
Then it evaporates quick as roller blinds with meandering subplots about things like the threat of Tess having to sell the club, and Ali's romantic connection to two disposable male characters. The biggest gyp is the lack of a duet between Cher and Aguilera, whose naturally compatible voices seem to promise just such a harmonic resolution.
"Burlesque" never approaches the naughty complexity of "Cabaret" or the precision of "Chicago." For director/screenwriter Steve Antin to approach such musical high-stakes without his A-game is unforgivable.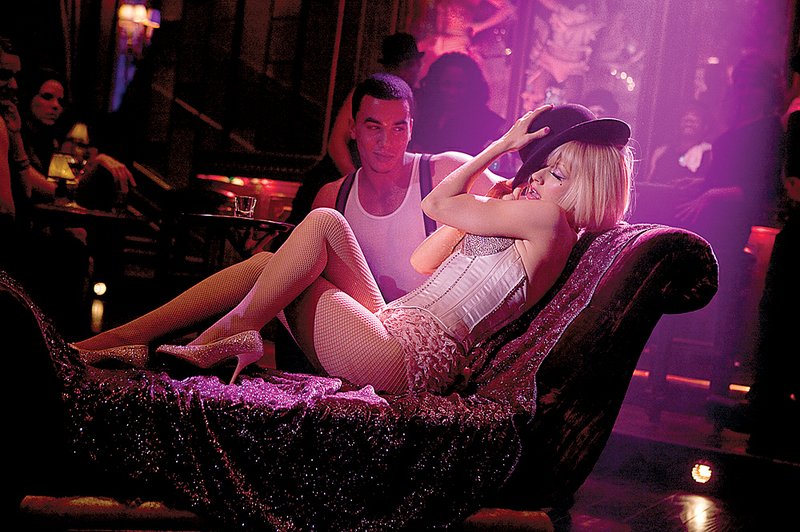 Rated PG-13. 100 mins.
Groupthink doesn't live here, critical thought does.
This website is dedicated to Agnès Varda and to Luis Buñuel.
Get cool rewards when you click on the button to pledge your support through Patreon.