THE KING'S SPEECH
Just as Danny Boyle's "127 Hours" makes you wonder how a single physical act can be expanded into an entire feature film, Tom Hooper's limited narrative source material provokes the imagination. In both cases, the answer to the query is the same. In each the lead actor conjures up an inner world so full of back-story and unfulfilled dreams that the audience is beguiled.
British everyman Colin Firth plays Prince Albert. After his capricious brother Edward VII (Guy Pierce) abdicates, the royal heir questions his ability to take the throne because he suffers from such a debilitating stammer.
Still living under a childhood trauma inflicted upon him by his father, Albert is introduced by his adoring wife Elizabeth (Helena Bonham Carter) to an actor-turned-self-trained speech therapist from Australia. Geoffrey Rush's Lionel Logue is a man of pure intent. Lionel breaks through Albert's issues with an uncompromising approach that instills in him the confidence he needs to lead his nation as King George VI.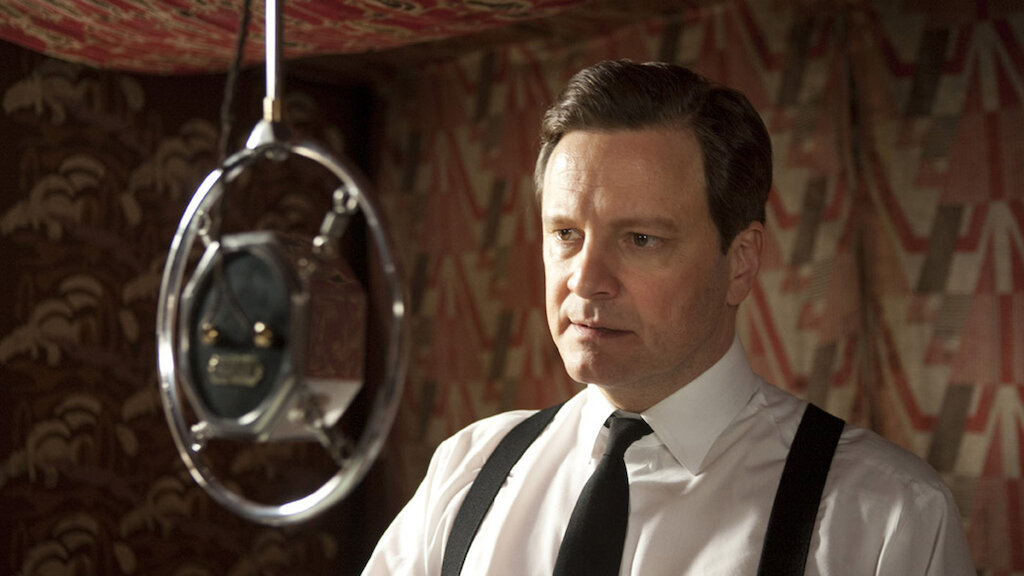 Coming on the heels of "The Damned United," this latest effort by Tom Hooper displays a similar deftness at examining the gears of the British character as it toils under a burden of enormous responsibility. The bond of trust that develops between Lionel and the future monarch he calls "Bertie" is the film's greatest reward.
Everything here is about nuance. Learning how to be heard never seemed so hard-earned.
Rated R. 111 mins.
Groupthink doesn't live here, critical thought does.
This website is dedicated to Agnès Varda and to Luis Buñuel.
Get cool rewards when you click on the button to pledge your support through Patreon.