THE NUTCRACKER 3D
With a trashy narrative that barely resembles E. T. A. Hoffmann's original "The Nutcracker and the Mouse King," upon which Tchaikovsky's classic ballet is adapted, director/co-writer Andrey Konchalovskiy botches history. Nowhere here are the Saut de chats of ballet dancers flying through the air.
There's barely a nod to the traditional storyline as Mary (Elle Fanning) and her new best friend, the Nutcracker Prince, are swept up in an epic war against an evil Rat King (John Turturro) and his sci-fi themed giant rodent soldiers. They fly around with mechanical wings scaring people.
The Rat King has some warped fascistic idea about ruling the world by confiscating children's toys. He turns them into permanent black smoke clouds. Doesn't that sound Christmassy?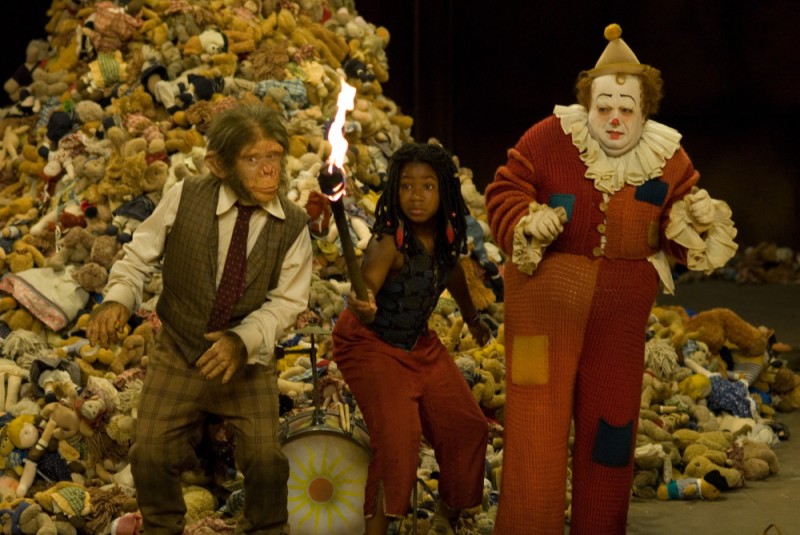 Throw "Nutcracker 3D" on the pile of all of 2010's crappy 3D films. We're already at the point where any film branded with "3D" is reason enough to skip it outright.
Anything you do, don't waste your time or money taking your kids to see this turkey. Better to take them to a local ballet performance of the real "Nutcracker." Now that's culture.
Rated PG. 110 mins.
Groupthink doesn't live here, critical thought does.
This website is dedicated to Agnès Varda and to Luis Buñuel.
Get cool rewards when you click on the button to pledge your support through Patreon.