CASINO JACK
Released just a few months after Alex Gibney's Jack Abramoff documentary, director George Hickenlooper's feature version of the same tale of corruption shellacs rather than shackles its GOP super-lobbyist anti-hero.
Kevin Spacey's portrayal of Abramoff fails. This isn't not due to any lack of solid choices on the actor's part. He is the victim of improper casting.
Spacey nails his character's enormous ego and ambitiousness but can't capture Abramoff's oily desperation.
Other casting errors include Barry Pepper as Abramoff's right-hand man, and John Lovitz in a minor role.
Even as a crash course in Jack Abramoff's numerous sins, "Casino Jack" is too flippant with its subject matter. The film's apologist bent simply doesn't sit right. This movie  glamorizes a corrupt man working in a corrupt system.
The audience is supposed to comment on what a terrible person Abramoff is, leave the theater, then go about their business forgetting that the lobbyist system in Washington goes on unchecked.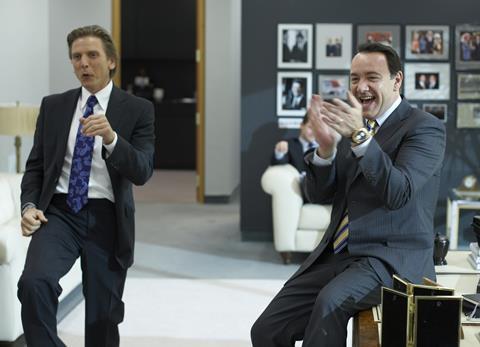 The Jack Abramoff we see here is a super hero of narcissism. His identity goes hand-in-glove with the aspirational Republicanism that defines the Fox-News-fed masses voting against their own best interests to support the greedy rich they imagine they might one day become themselves.
Like its subject, "Casino Jack" is too slick for its own good. If you want to get to know Jack Abramoff, the documentary "Casino Jack and the United States of Money" is the place to start—and end.
Rated R. 122 mins.
Groupthink doesn't live here, critical thought does.
This website is dedicated to Agnès Varda and to Luis Buñuel.
Get cool rewards when you click on the button to pledge your support through Patreon.