THE TOURIST
Johnny Depp and Angelina Jolie bring new meaning to "fluffy" espionage. Romantic Italian locations are the backdrop for steamy kisses between the megawatt stars.
If the idea of Depp and Jolie caught in rapt embrace makes you want to reach for an aspirin, you're probably not the film's target audience. Intentionally mistaken identities are de rigueur.
Angelina Jolie is Elise Clifton-Ward a double-agent scheduled to meet up in Venice with the man of her dreams. His name is Alexander Pierce. He's an international man of mystery responsible for stealing a large amount of money from a ruthless gangster.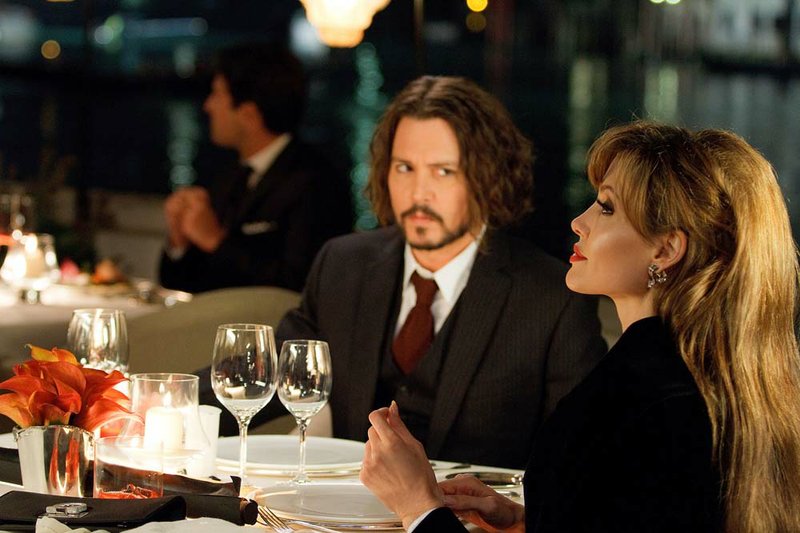 Elise is under constant surveillance from Scotland Yard detectives intent on her leading them to the real Alexander Pierce whose facial features may have been altered by a highly skilled plastic surgeon. On the bullet train to Venice Elise follows Alexander's instructions to make friends with an unsuspecting random guy to throw Interpol off his trail. Elise chooses to sit across from an American high school math teacher named Frank Tupelo (Depp).
Sparks fly and she invites him to stay with her at her four-star hotel. Naturally the mistaken identity thing means that Frank must survive being chased by men with semi-automatic pistols and do a little jail time. After all, there's a price to be paid for romancing a beauty like Elise.
"The Tourist" is a lighthearted espionage comedy that wallows in glamour. The plot doesn't make any sense because it's not supposed to. Check your brain with the usher and lavish in the beauty of Venice in the summer with Depp and Jolie as your sneaky and energetic guides.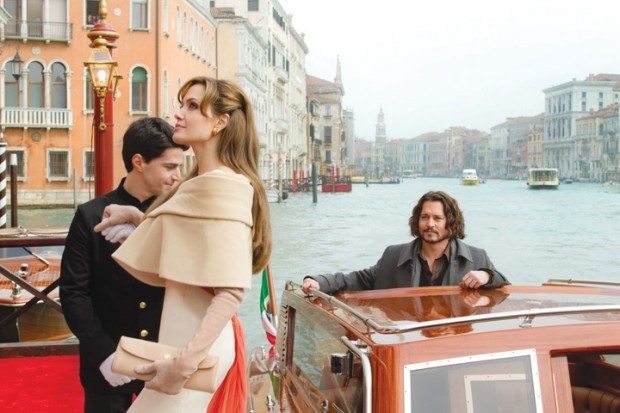 Rated PG-13. 103 mins.
Groupthink doesn't live here, critical thought does.
This website is dedicated to Agnès Varda and to Luis Buñuel.
Get cool rewards when you click on the button to pledge your support through Patreon.