THE HOUSEMAID
Im Sang-soo takes liberties with this adaptation of Kim Ki-young's well regarded 1960 cinematic thriller. Fortunately, the result is a thought-provoking social satire about the Korean class system. Jeon Do-youn plays a working class girl, Eun-yi, who leaves her job in a restaurant kitchen after witnessing the aftermath of a young woman's suicide.
Eun-yi becomes an au pair for a wealthy family dominated by an egotistical patriarch, Hoon (LEE Jung-jae). Hoon's young wife Hae Ra is pregnant with twins, so Eun-yi is assigned to care for the couple's six-year-old daughter Nami. Hoon has a taste for expensive red wine, as well as for his au pair--forbidden fruit she is only too happy to share. But nothing gets past the mansion's head housemaid, Miss Cho.
Miss Cho spills the beans about Eun-yi's pregnancy by Hoon to his mother-in-law. Hae Ra's mother then launches a series of attacks against Eun-yi, all the while offering to pay her to abort the baby and leave the family.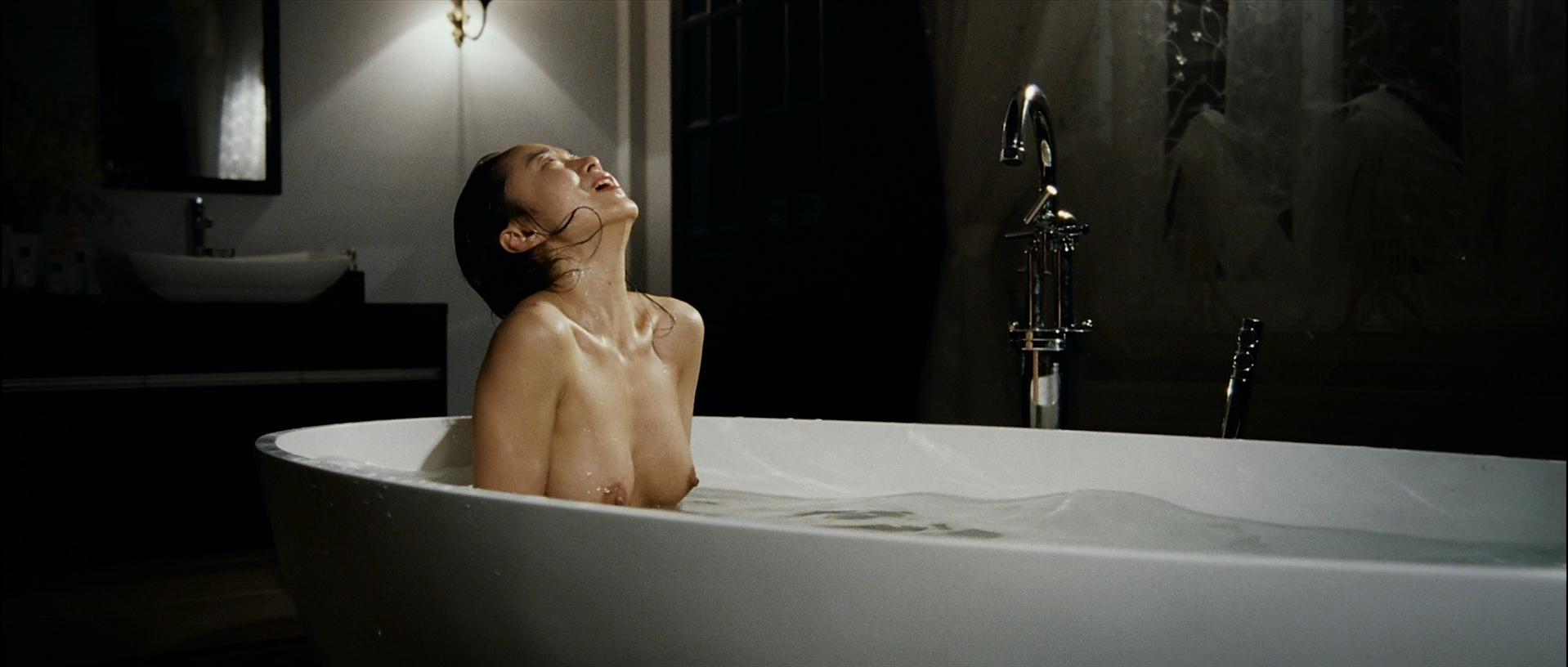 An exercise in stylistic suspense and erotic domination, "The Housemaid" brings its scathing brand of satire to a simmer and keeps it there. You'll be weighing its characters' psychological values long after the final credits roll.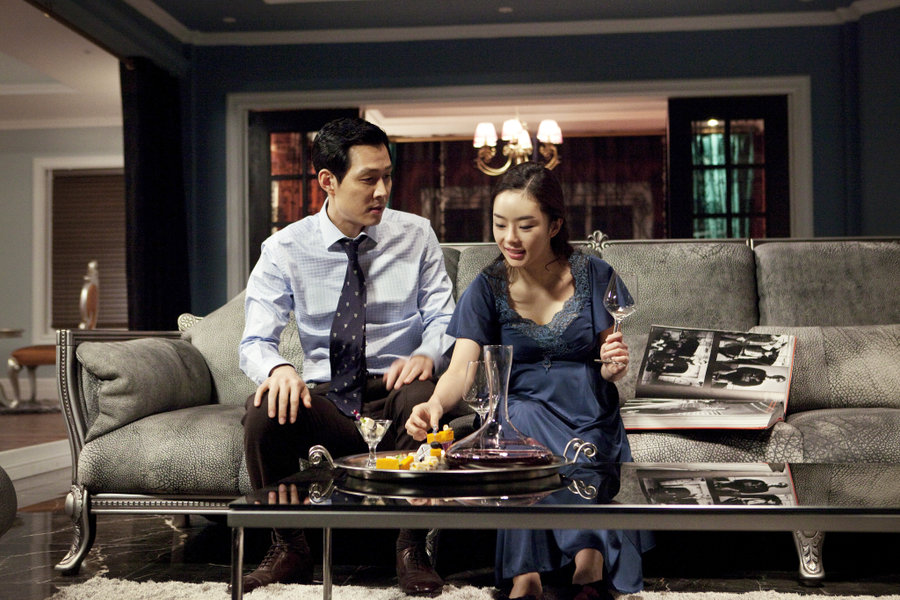 Not Rated. 106 mins.
Groupthink doesn't live here, critical thought does.
This website is dedicated to Agnès Varda and to Luis Buñuel.
Get cool rewards when you click on the button to pledge your support through Patreon.