VANISHING ON 7TH STREET
Director Brad Anderson's awkward apocalyptic thriller traps its handful of doomsday survivors in an environment of increasing darkness. But rather than a literal gloom, this is a creeping blackness backed with an unseen consciousness.
The B-movie trope soon wears out its welcome. Hayden Christensen plays Luke, a television news anchor who stumbles into a lit Detroit dive bar guarded by James, the 13-year-old son of the bar's missing bartender. Also drawn into the bar's gasoline-powered safety zone are Thandie Newton and John Leguizamo.
Creeping shadows gradually claim lives to give the audience a fitful sense of "Omega Man"-styled desolation. "Vanishing on 7th Street" is more of a mood piece than the social satire that screenwriter Anthony Jaswinski apparently aspired to create. Even a mediocre episode of Rod Serling's seminal television show "The Twilight Zone" would outshine this bland effort.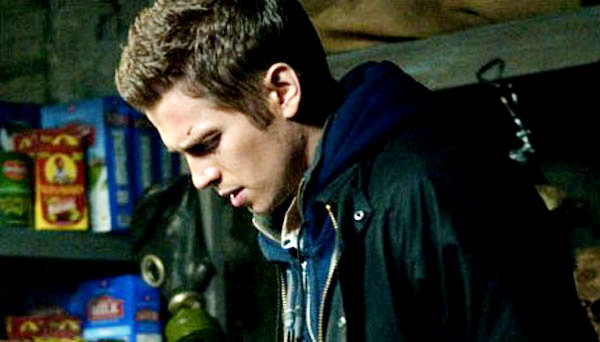 Rated R. 91 mins.
Groupthink doesn't live here, critical thought does.

This website is dedicated to Agnès Varda and to Luis Buñuel.

Get cool rewards when you click on the button to pledge your support through Patreon.