BATTLE: LOS ANGELES
This assemble-the-troops sci-fi war flick is all bark and no bite. Relative newbie director Jonathan Liebesman ("The Texas Chainsaw Massacre: The Beginning") isn't even sure of where to put the camera.
An orchestrated global military attack by alien forces have left seven international cities decimated. But since this is a Hollywood movie, we're only concerned with Los Angeles. Screenwriter Chris Bertolini doesn't miss a single cliché trope. Career Marine Staff Sergeant Michael Nantz (Aaron Eckhart) is in the process of retiring from the military when a series of meteor attacks off the L.A. coast draw him back for one more tour of duty. Rumors about a past mission that left Seargent Nantz's soldiers dead, with him as the sole survivor, swirl among a group of gung-ho Marine corporals.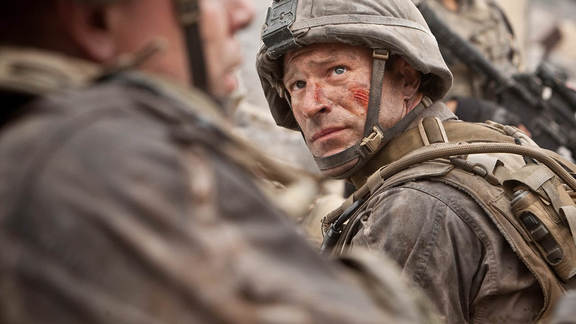 The stereotyped soldiers are assigned to go into a bombed out area of Santa Monica and extract civilians before U.S. air forces makes their own scorched-earth attack just three hours later. The meteors contain alien soldiers with weapons surgically attached. They want our water.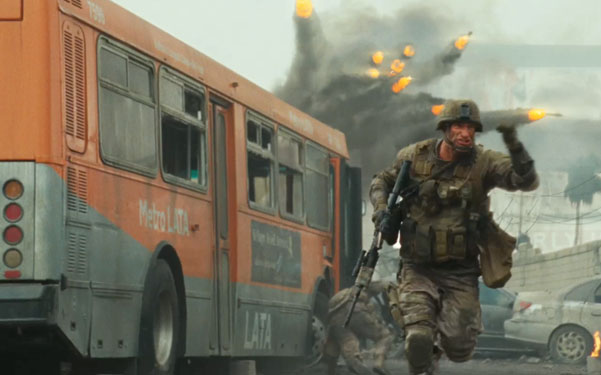 The film's funniest scene involves a grotesque search for the exact spot on an alien to kill it. "Just to the right of the heart" is the sweet spot, as if that information has any bearing when our oh-so-sincere gang of soldiers happily blast away at their despised targets. There's no context to the grand spectacle violence on display. Pass-around-the-ammo-and-blast-away is the only theme to this complete waste of CGI technology.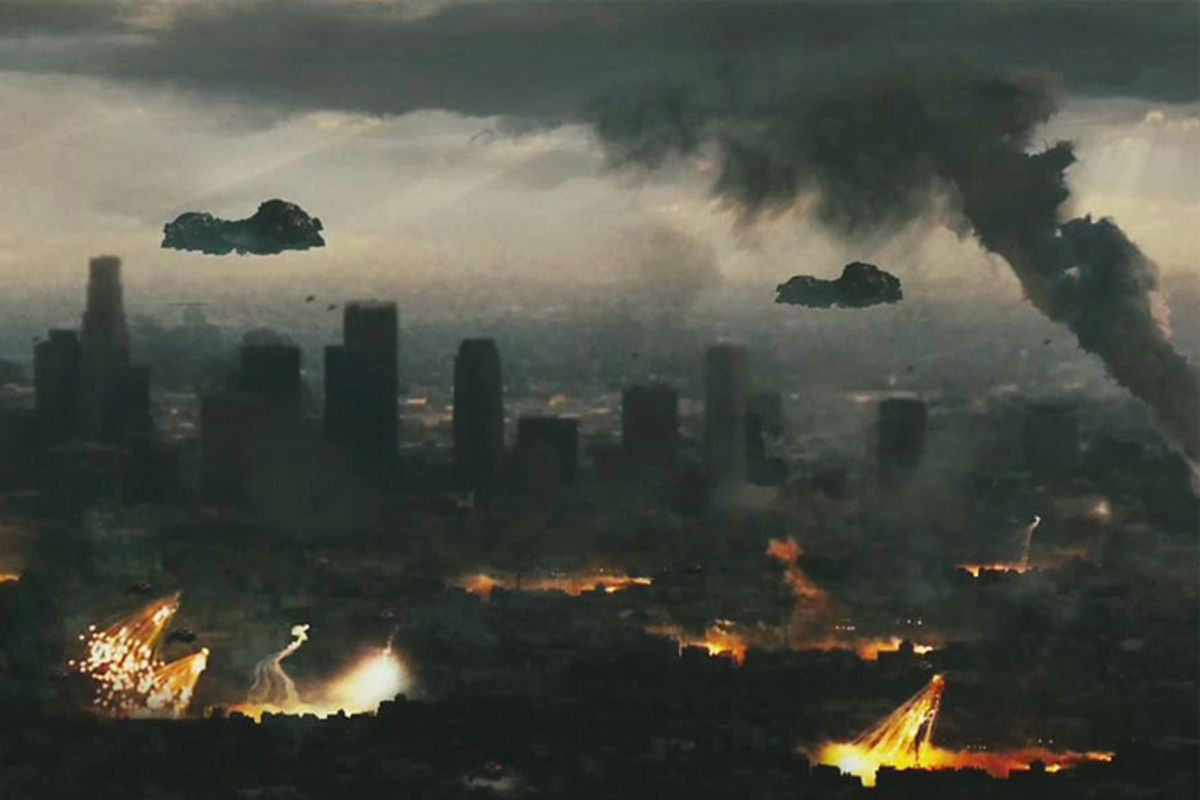 Rated PG-13. 116 mins.
Groupthink doesn't live here, critical thought does.
This website is dedicated to Agnès Varda and to Luis Buñuel.
Get cool rewards when you click on the button to pledge your support through Patreon.