I SAW THE DEVIL
Groupthink doesn't live here, critical thought does.
This ad-free website is dedicated to Agnès Varda and to Luis Buñuel.
Get cool rewards when you click on the button to pledge your support through Patreon. Thanks a lot pal! Your kind generosity keeps the reviews coming!
Following in the tracks of celebrated Korean filmmaker Chan-wook Park, director Ji-woon Kim affects a similar tone of grotesque violence to incite reflection about social values.
Byung-hun Lee plays Soo-hyun, a South Korean government secret agent whose pregnant fiancée is brutally murdered and dismembered by serial killer Kyung-chul, played by Chan-wook Park regular Min-sik Choi. The agent uses information supplied by his fiancée's retired police chief father to track down suspects.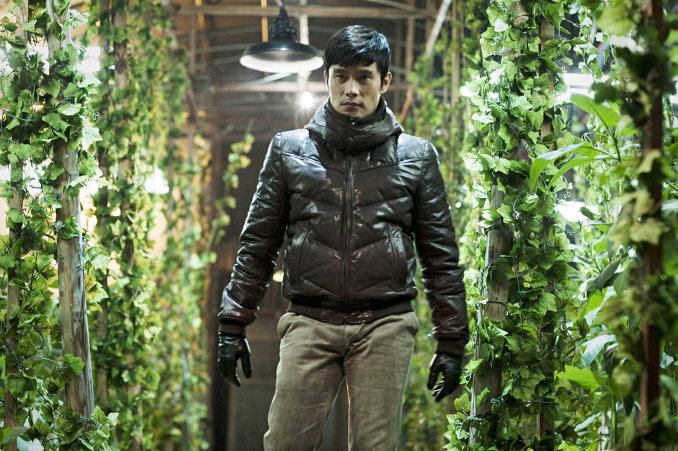 The trail leads Soo-hyun to Kung-chul, but the agent chooses to employ a shocking brand of justice. He viciously tortures the serial killer before releasing him, albeit with a GPS device planted in his stomach, so he can repeat the hunt-and-torment process again and again. It's a flawed plan that leaves a lot of innocent bystanders dead in its wake. But there's an unforeseen upside too.
"I Saw the Devil" is a gritty and gory discourse on the nature of revenge. The film falls neatly alongside Chan-wook Park's cinema of vehemence. It's a visceral experience that leaves you shaken, and with plenty to think about.
Not Rated. 144 mins.