HOP
Groupthink doesn't live here, critical thought does.
This ad-free website is dedicated to Agnès Varda and to Luis Buñuel.
Get cool rewards when you click on the button to pledge your support through Patreon. Thanks a lot pal! Your kind generosity keeps the reviews coming!
Underdeveloped to a fault, "Hop" is a throwaway live-action animated comedy that tries to equate the Easter Bunny with Santa Claus.
James Marsden shamelessly mugs his way through the film as he pretends to relate to E.B., the wayward talking-rabbit son of the Easter Bunny (voiced by Hugh Laurie).
E.B. (voiced by Russell Brand) is a teenaged bunny who dreams of playing drums in a rock band rather than inheriting the family business. He's got a knack for drumming. E.B. leaves his Easter Island home for Hollywood, which necessarily involves an audition with one very over-the-hill David Hasselhoff.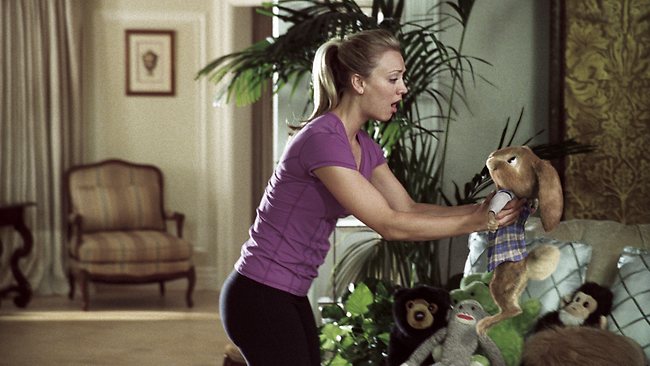 Sub-plots dangle like so many undiscovered eggs as the story lurches toward an ending that involves a chick inexplicably morphing into a half-rabbit mutation during a malicious power grab at the Easter Egg candy factory. If anyone needed a reason to boycott Easter, this it.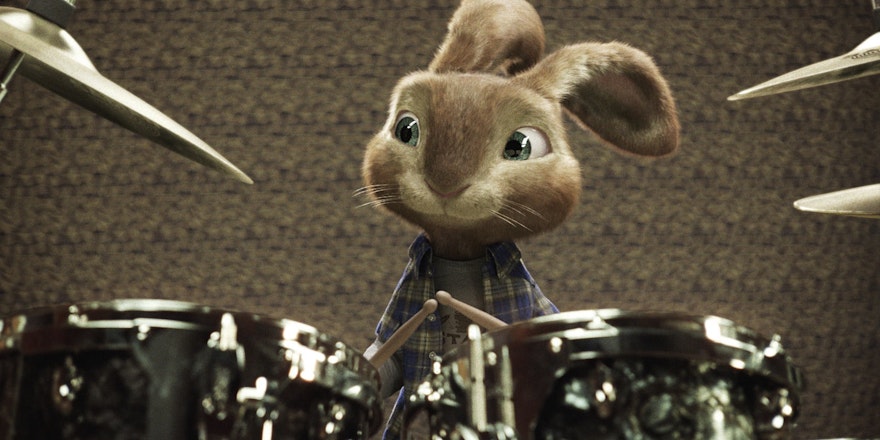 Rated PG. 95 mins.