DOG DAY AFTERNOON — CLASSIC FILM PICK
Sidney Lumet's cherished true-crime drama is impeccably anchored in time, place, character, and story. Screenwriter Frank Pierson won an Academy Award for his script based on a Time magazine article about a Brooklyn bank robbery committed by John Wojtowicz, a gay man attempting to pay for his transsexual lover's sex change, during the summer of 1972.
Al Pacino's bank-robber Sonny is as complex a character as the celebrated actor ever played. We marvel at Sonny's shameless humanity in the face of a doomed situation. Over the course of the film, Sonny becomes a most unique anti-hero.
Character revelations arrive after Sonny and his two accomplices set foot inside a bank at closing time. John Cazale plays Sonny's partner Sal with a suicidal intensity. Sal is afraid of everything except his ability to kill people. The third accomplice (Gary Springer) gets cold feet and abandons the robbery before it begins.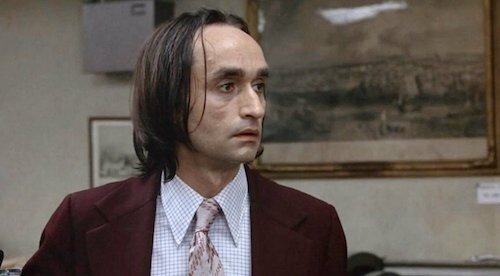 Sonny has worked in a bank so he knows specialized things like how to avoid alarms and marked decoy money. True to the reality of the times, Sonny is also a Vietnam veteran. More importantly, Sonny genuinely cares about the female bank employees he and his nervous partner corral into the bank's vault. His compassion for their comfort will cost him his getaway.
Lumet eschews music, allowing the dialogue and background sounds to carry the material's intrinsic drama. The quickly barricaded street outside the bank fills up with New York cops and local onlookers who feed the story's nervous sense of urban claustrophobia. Panic strikes when Sonny releases the bank's asthmatic black security guard.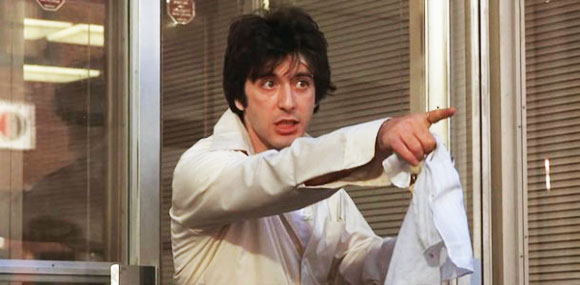 In a scene that has since been copied countless times in film and in real America life, evidently racist plain-clothes cops handcuff the hostage under the assumption that he is an accomplice to the crime. News photographers jockey for a good angle when detective Eugene Moretti (Charles Durning) invites Sonny to come out on the street to see the rooftop police snipers and flatfoots itching for a clean shot.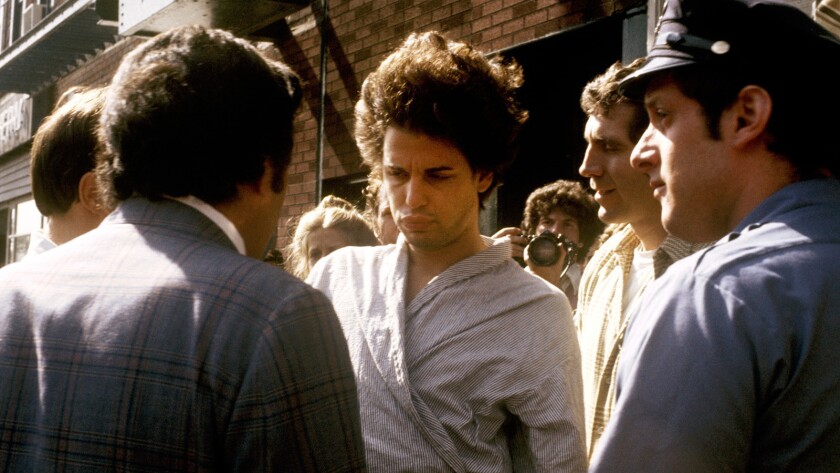 Expressive crane camera shots give a visual sense of the enormous crowd that had gathered. Sonny seizes the tense moment to incite the mob with chants of "Attica! Attica! Attica" in reference to the recent prison uprising where guards indiscriminately gunned down prisoners. Suddenly the balance of social order shifts. Intimidated cops are ordered to put their guns down. For an instant Sonny has the power of public support. That power will recede when the crowd learns of his bisexuality.
As much as it is about a deeply troubled individual, "Dog Day Afternoon" is about a national shift toward exploitation in the American media via live television. The bloodthirsty public, which feeds off of its pernicious influence, wishes it had what it takes to be someone like Sonny, a uniquely flawed and brave romantic.
Rated R. 150 mins.
Groupthink doesn't live here, critical thought does.
This website is dedicated to Agnès Varda and to Luis Buñuel.
Get cool rewards when you click on the button to pledge your support through Patreon.