TALES OF TERROR — CLASSIC FILM PICK
Roger Corman's status as a reliable creator of pulpy low-budget horror movies was firmly established by 1962 when he made "Tales of Terror." In the years since making his firs feature "Five Guns West" in 1955, Corman already had 15 successful movies under his belt. Movies such as "It Conquered the World," "A Bucket of Blood," "The Little Shop of Horrors," and "The House of Usher" created a cottage film industry unlike anything else. In the previous year, the self-made director had a hit with "The Pit and the Pendulum," staring Corman-regular Vincent Price. "Pendulum" was Corman's second adaptation of a story by master-of-the-macabre Edgar Allen Poe.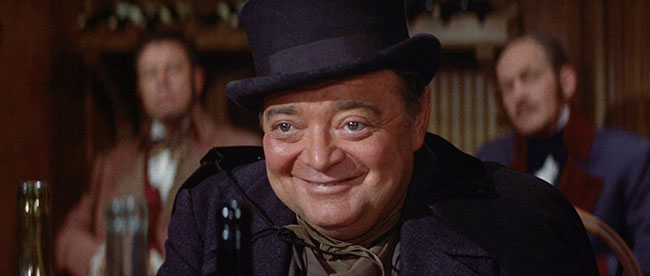 Culling together three Edgar Allen Poe short stories to form an anthology movie packed with eerie music and comic book graphics, Corman took advantage of Vincent Price's hammy acting style to inject a campy sense of humor into each Gothic half-hour segment. The inimitable Price stars in all three stories.
"Morella" finds Price's morbidly depressed patriarch holding court over a large seaside mansion filled with cobwebs, blood-red candles, and the mummified corpse of his wife Morella, who lies in her bed. An unexpected visitation by his disenfranchised daughter Leonora (Maggie Pierce) brings up the subject of her participation in her mother's death during childbirth. Word of Leonora's terminal illness softens her father's feelings toward her, but doesn't prevent her mother's ghost from possessing her.
Edgar Allen Poe's more famous short story "The Black Cat" is the standout of the trio thanks to Peter Lorre's self-possessed performance as Montresor Herringbone, an alcoholic husband who makes the mistake of bringing home his newfound drinking buddy, professional wine-taster Fortunato Luchresi (Price). Herringbone's abused wife Annabelle (Joyce Jameson) finds romantic favor with Fortunato, who takes a particular liking to her little black cat — innuendo comes gratis. Herringbone sees red when he discovers the lovers' plan to run off together. He concocts a plan to kill the couple and wall up their corpses in his basement. If only it weren't for Herringbone's dementia, which has him seeing weird creatures, he might be able to keep his secret.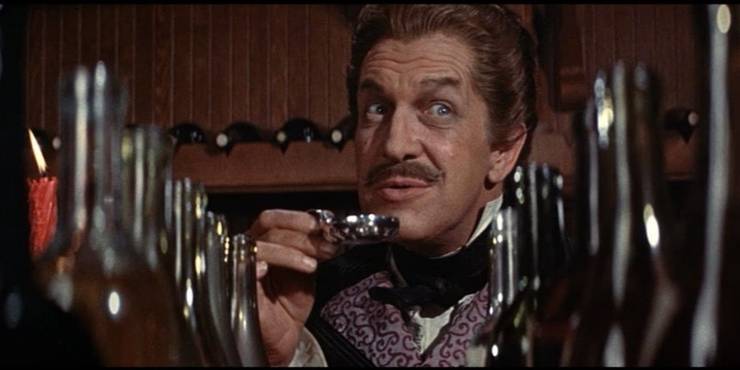 "The Facts in the Case of M. Valdemar" closes out this trilogy of goofy terror. Valdemar (Price) is a wealthy old coot with a young wife named Helene (Debra Paget). Sensing his fast approaching death, Valdemar employs Mr. Carmichael (Basil Rathbone) a "mesmerist" who is to trick the grim reaper by hypnotizing Valdemar at the second of his death, thereby keeping the man's body in a state of suspended animation. Valdemar's young wife is the actual goal Mr. Carmichael is really after.
"Tales of Terror" is a perfect sampling-introduction to Roger Corman's illustrious career that furnished career to so many up-and-coming actors and directors.
Groupthink doesn't live here, critical thought does.

This website is dedicated to Agnès Varda and to Luis Buñuel.

Get cool rewards when you click on the button to pledge your support through Patreon.