THOR
Chris Hemsworth plays Thor the God of Thunder, but it seems more like he's playing Heath Ledger playing the title character in Kenneth Branagh's visually stunning but narratively confined movie. Blame it on his Aussie accent. Marvel comics once again stubs its toe on a would-be summer blockbuster behind such slip-ups as "Howard the Duck, ""Daredevil," and "Hulk." As a popcorn movie for the masses, "Thor" is written with as little thematic edge as possible.
The Earthbound aspect of the story might as well be set in 1955 as in 2011. Natalie Portman is hardly credible as Jane Foster, a storm research scientist who travels around in a crash truck with her co-workers Stellan Skarsgård and Kat Dennings.
In the far reaches of outer space are where things get interesting. Although the 3-D effects are an afterthought, the production design for Thor's Kingdom of Asgard is fantastic. This is one great looking film. Thor's wily brother Loki (Tom Hiddleston) is a little too pleased to see Thor exiled from their kingdom by their father King Odin (solemnly played by Anthony Hopkins) after Thor leads an attack against their rivals, the Frost Giants. Said giants have about as much humanity and charm as a rattle snake, but in comic book land we must want our villains painted with a black brush.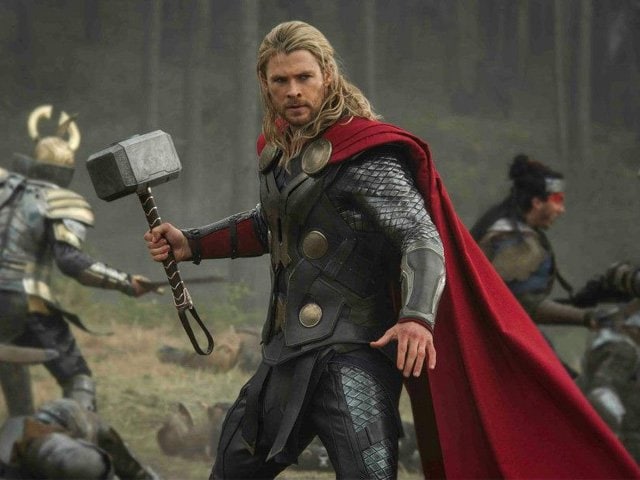 For all of its limitations "Thor" entertains. Branagh balances the story's bi-polar settings well. As the director's Shakespearean lineage would forecast, every line of dialogue comes through loud and clear. Ten-year-olds will be blown away by "Thor." For the rest of us, it's a visually thrilling joyride with not much story to back it up.
Rated PG-13. 115 mins.
Groupthink doesn't live here, critical thought does.
This website is dedicated to Agnès Varda and to Luis Buñuel.
Get cool rewards when you click on the button to pledge your support through Patreon.