BUCK
Groupthink doesn't live here, critical thought does.
This ad-free website is dedicated to Agnès Varda and to Luis Buñuel.
Get cool rewards when you click on the button to pledge your support through Patreon. Thanks a lot pal! Your kind generosity keeps the reviews coming!
Horse-fans will enjoy Cindy Meehl's by-the-book documentary about real-life horse whisperer Buck Brannaman. Robert Redford based the horse whisperer character in his 1998 film on Buck. Meehl follows the laconic Buck around the country during his 40-week-a-year horse clinic tour.
As cowboys go, Buck is central casting. A stoic outdoors type who speaks with a gentle drawl, Buck has a way of choosing his words so that everything he says sounds like it was etched in stone years earlier. Buck's troubled childhood living with a taskmaster father who abused him and his brother is an integral part of this story.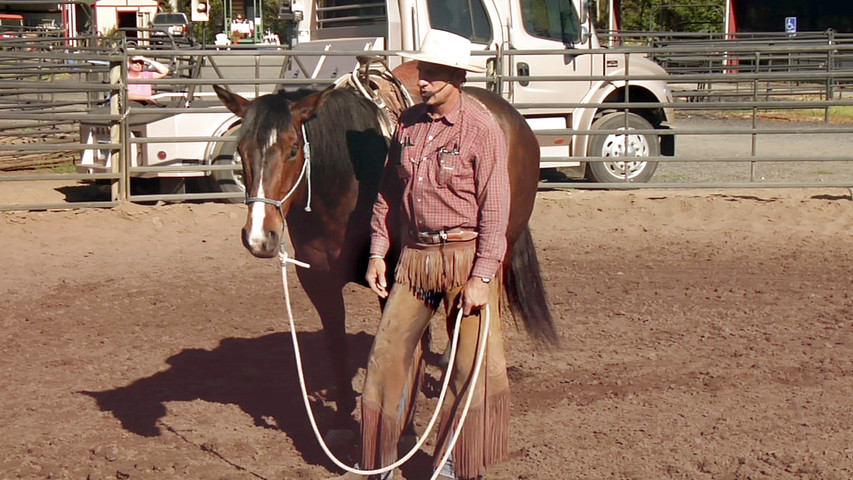 Although the film skirts the subject of the fate of Buck's slightly older brother after they were taken away from their brutal dad, we understand how Buck's traumatic experiences shaped his personality. Even audiences without an affinity for the equine race will marvel at Buck's uncanny ability to work with troubled horses and their more problematic owners. Buck says, "Your horse is a mirror to your soul, and sometimes you may not like what you see. Sometimes you will." There's much to like in this character study documentary.
Rated PG. 88 mins.