GENERAL ORDERS NO. 9
Robert Persons's humorless depiction of the world's ruination is glimpsed through a large area of the South between Alabama, Mississippi, and Georgia. Droning ambient organ chords sustain under Persons's meditative monologue about the "vast and wild middle South" where "deer trail becomes Indian trail becomes county road."
William Davidson reads the repeated text like a man out of time. A fish out of water gasps on the ground for an extended period. We're left to wonder at the cruelty of a filmmaker whose belief in the Lord harbors no patience for characterless grey cities where he believes everything will end. Although he never says it, apocalypse is in on the filmmaker's mind.
A fundamentalist bent of Christianity takes hold. "The Lord loves a broken spirit." "In April you can feel that something is pushing against things." The opaque reasoning of Persons' weird old-timey logic is circular to a fault.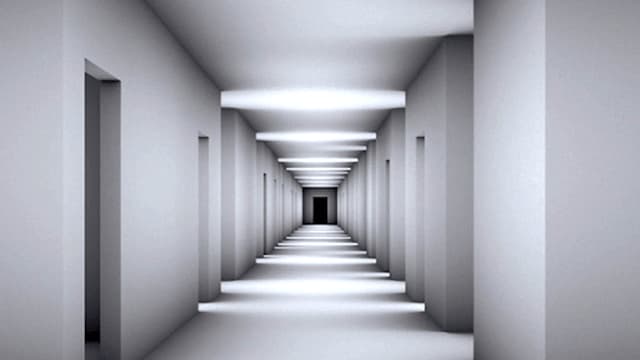 Recurring lines hint at an obsessive compulsive disorder that alienates more than it attracts. The film fixates on a courthouse that sits as a compass touchstone for everything that Persons views as virtuous and true. It doesn't take much to see the hypocrisy in Persons's warped view of reality and disdain for modern culture.
"General Orders No. 9" is an experimental film that is more art instillation than feature film. "Peculiar Flatulence 173" would be just as apt a title — and it would add entertainment value. Pastoral vistas clash with cold visions of freeways and endless colorless corridors. Think of it as a poor relation to Terrence Malick's "Tree of Life."
Its poster shows the silhouette of a rabbit smoking a pipe. He looks kind of cute. Perhaps if the filmmaker had left out the voiceover narration and included a rabbit with a tobacco fetish in his storyline, the movie wouldn't be so insufferable.
Not Rated. 72 mins.
Groupthink doesn't live here, critical thought does.
This website is dedicated to Agnès Varda and to Luis Buñuel.
Get cool rewards when you click on the button to pledge your support through Patreon.