LOVE ETC.
Jill Andresevic's hokey-but-enjoyable brief documentary study of romantic relationships is set in New York's five boroughs. A sheen of idealized shellac covers the film's rose-tinted view of five couples whose unions fall under neat chapter headings like "First Love," "Lasting Love," and "Starting Over."
In the ladder category falls 40-year-old Ethan Teicher, a divorced single-dad construction worker with a Richard Gere brand of masculine charm. Romance blooms as Ethan dates the Argentinean-American mom of one of his son's classmates. But trouble brews when she makes demands that he stop drinking and smoking.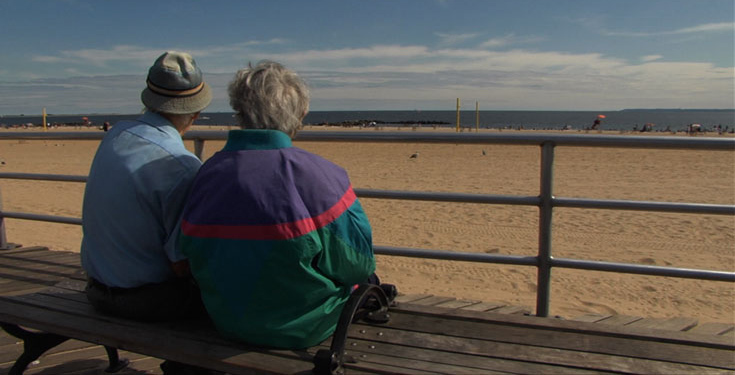 Albert and Marion are an elderly Brooklyn couple whose 48 years of marriage are cemented by the many Broadway songs they've written together over the years. While they've never enjoyed the financial rewards they desired for their efforts, Albert and Marion have perfected the art of getting along.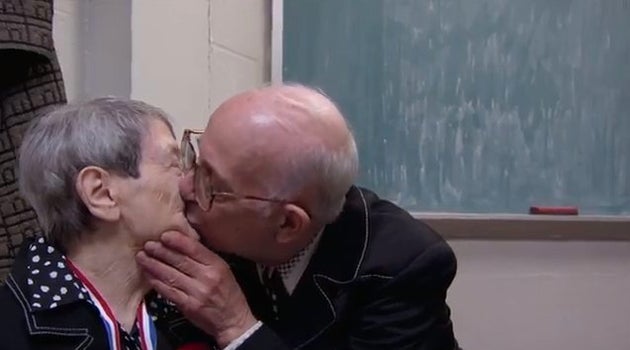 The filmmaker goes into safe but uncharted territory in following Scott Ellis, a gay Broadway director, on his quest for a romantic connection in the process of adopting a baby by himself. Ellis can afford such luxuries as a live-in nanny. Even the film's glimpse of teen romance is colored by the privilege of wealth.
Upper East Side prep Danielle Short dates SoHo boy Gabriel Amati, an oh-so-perfect Brazilian transplant, as both pretend their love will last beyond her leaving him at the end of summer for Dartmouth. Such is the emotional terrain of a documentary that feels like it could be translated into a revolving television series where some couples stay together while others split up to be followed separately as the romantically-inclined slip into new relationships that may or may not last.
Not Rated. 94 mins.
Groupthink doesn't live here, critical thought does.
This website is dedicated to Agnès Varda and to Luis Buñuel.
Get cool rewards when you click on the button to pledge your support through Patreon.