THE TREE
Groupthink doesn't live here, critical thought does.
This ad-free website is dedicated to Agnès Varda and to Luis Buñuel.
Get cool rewards when you click on the button to pledge your support through Patreon. Thanks a lot pal! Your kind generosity keeps the reviews coming!
Is there anything worse than half-assed magical realism? It's a question you may well ask yourself after wading through Julie Berticelli's plodding adaptation of Judy Pascoe's novel. The virtually plotless story revolves around a sprawling fig tree that sits adjacent to the Australian family home of the newly-widowed Dawn (Charlotte Gainsbourg) and her three children.
Dawn's husband suffers a heart attack while driving home with their precocious daughter Simone (Morgana Davies) before running their pick-up truck into the tree that Simone imagines contains her dad's spirit. Soulful white sap bleeds from the branches. The giant tree's roots threaten the home's foundation and that of their neighbors' houses too.
Still, Dawn is hesitant to address the issue, especially due to her daughter's strongly held opinion which Dawn naturally defers to because, isn't that what parents do these days? (Defer to their children's wishes, that is.) Dawn seems to find hope in the eyes of George (Marton Csokas), a local plumber she goes to work for, but even that is a bridge too far in a drama that doesn't understand its characters' motivations. You won't laugh, won't cry, you won't care.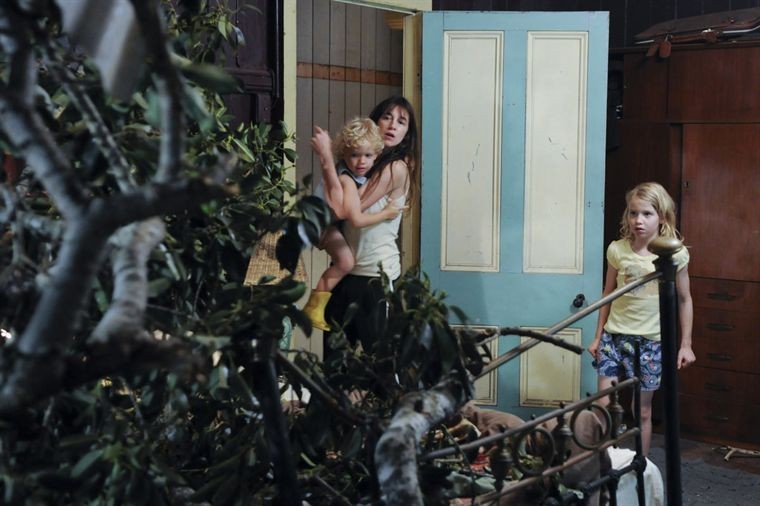 Not Rated. 100 mins.