FINAL DESTINATION 5
Groupthink doesn't live here, critical thought does.
This ad-free website is dedicated to Agnès Varda and to Luis Buñuel.
Get cool rewards when you click on the button to pledge your support through Patreon. Thanks a lot pal! Your kind generosity keeps the reviews coming!
The "Final Destination" franchise settles into its comfortable shock horror rhythm in this latest outing. Notable is the film's proficient use of 3D — the best such example of any 3D movie so far this year. Debut director Steven Quale and his production team break the window with a purpose and regularity that puts other "3D" movies to shame.
As with its previous installments, the unfolding body-count of accident victims is predicted in a complex opening sequence of Rube Goldberg-styled outrageous disaster.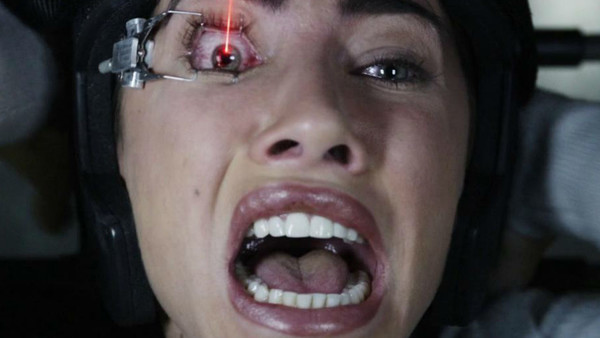 Here, the Grim Reaper's youthful targets are co-workers at a paper production company going on a work-related retreat. Needless to say, not much "team-building" is in store for the core group. A crumbling suspension bridge — not unlike San Francisco's Golden Gate Bridge — sends our doomed twenty-somethings fleeing their bus only to meet with gruesome deaths of blood-spattering, body-piercing, eyeball-popping variety.
In keeping with the franchise's constant recipe, the sequence is a premonition envisioned by one member of the party who attempts to "cheat" death by sounding the alarm just before the actual calamity strikes. Sam (Nicholas D'Agosto) is the brief crystal-ball-reader. Sam's newly ex-girlfriend Molly (Emma Bell) is also aboard. Naturally, Sam does everything he can to save Molly. Since the condemned will die in the order that Sam predicted, he and Molly are far down the list.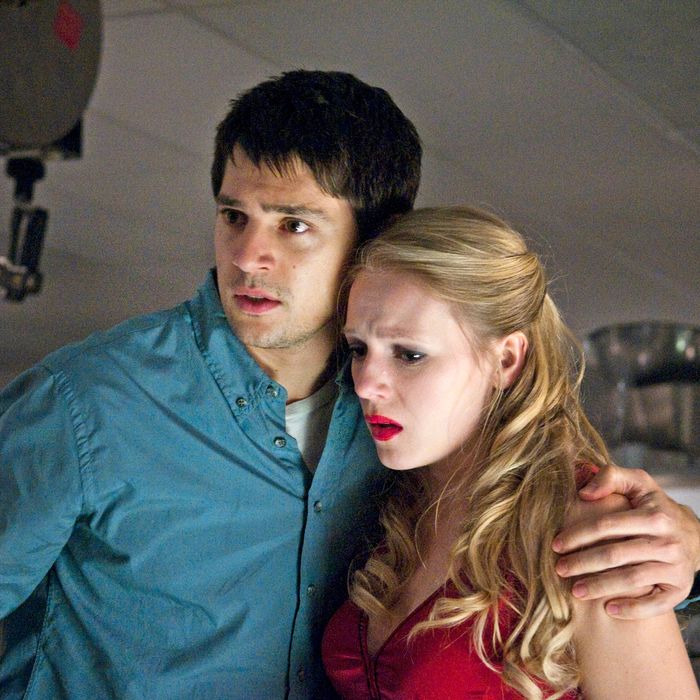 There's irony in how entertaining this 11-year-old horror franchise as compared with the torture-porn stylings of lesser efforts, such as the "Saw" films. The filmmakers and actors here all seem to be having a blast. If you start to become award of the inherent dangers constantly hanging over your head and hiding under your feet after seeing "Final Destination 5" then the filmmakers have done their job. Even if that doesn't happen, at least you'll get to experience a 3D movie that properly exploits the process.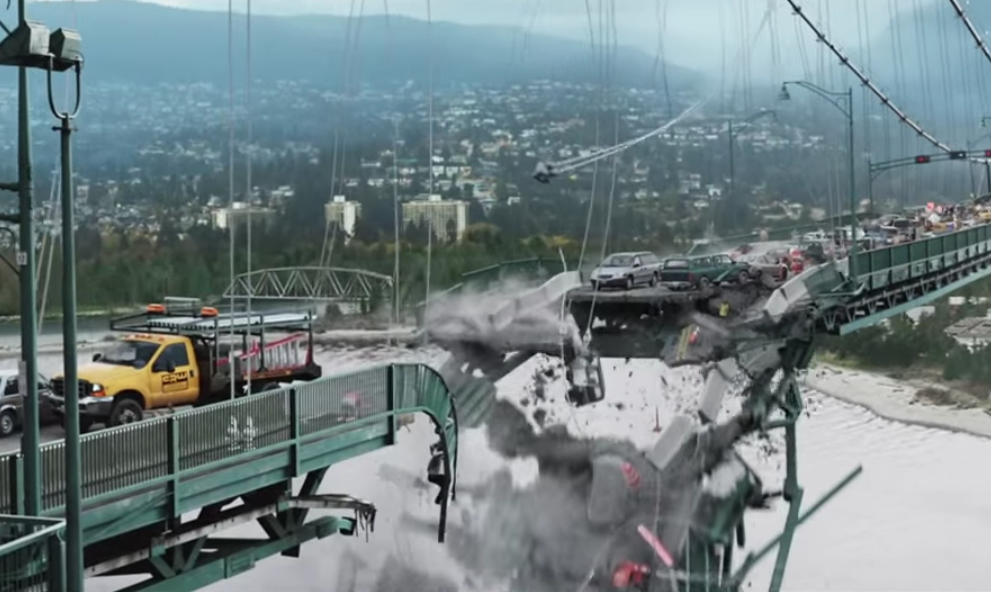 Rated R. 95 mins.