TOAST
Groupthing doesn't live here, critical thought does.
This ad-free website is dedicated to Agnès Varda and to Luis Buñuel.
Get cool rewards when you click on the button to pledge your support through Patreon.
Thanks a lot acorns!
Your kind generosity keeps the reviews coming!
Lacking in purpose and logic "Toast" is an upside-down biopic from start to finish. British food writer Nigel Slater's memoir "Toast: The Story of a Boy's Hunger" provides the unbalanced recipe for television director SJ Clarkson to turn into a mumbling coming-of-age narrative.
Nine-year-old Nigel (Oscar Kennedy) grows up in England's West Midlands during the '60s with a pair of misfit parents who would make most kids run away from home. Nigel's asthmatic Mum (Victoria Hamilton) can't boil water; she hates vegetables. Dad (Ken Stott) treats Nigel with a disdain typically reserved for tax collectors. He occasionally gets violent. Nigel loves food, or at least the idea of food. In bed at night he pours over gourmet magazines as if they were girlie mags.
Just when Mum is coming around to encouraging Nigel's budding kitchen efforts she shuffles off her mortal coil, allowing Dad to hire Mrs. Potter (Helena Bonham Carter), a low class maid with a knack for whipping up culinary masterpieces. Given Nigel's passion for learning to cook, you might imagine he would befriend the housekeeper his father is destined to marry. Mrs. Potter could certainly teach the kitchen neophyte a thing or three. Instead, Nigel tries endlessly to one-up Mrs. Potter by making dishes to please his father's nonexistent palate for anything that doesn't come out of a can.
Freddie Highmore takes over as the teenaged Nigel whose gay tendencies are kept at a back-burner simmer. When the moment comes that he makes his move on another boy, it practically comes out of left field. As a movie about sexual discovery, the toaster never gets plugged in. Highmore's performance leaves much to be desired. He acts as if he's doing punishment service for his agent.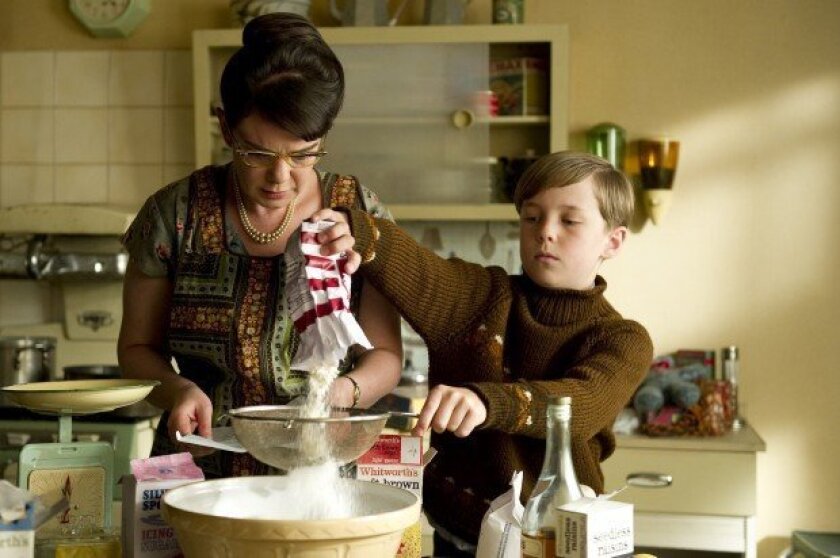 The film's simultaneously best and worst element is Helena Bonham Carter. Carter's Mrs. Potter is the most interesting and likable character in the whole film. But the audience is pitted against her by Nigel's illogical hatred of the one person who could and would help him in his quest to become a skilled chef. Most ironic is that Nigel Slater didn't even grow up to become a chef. Instead he became an author and broadcaster. No inkling of that trajectory is explained in a biopic that rings false on every note.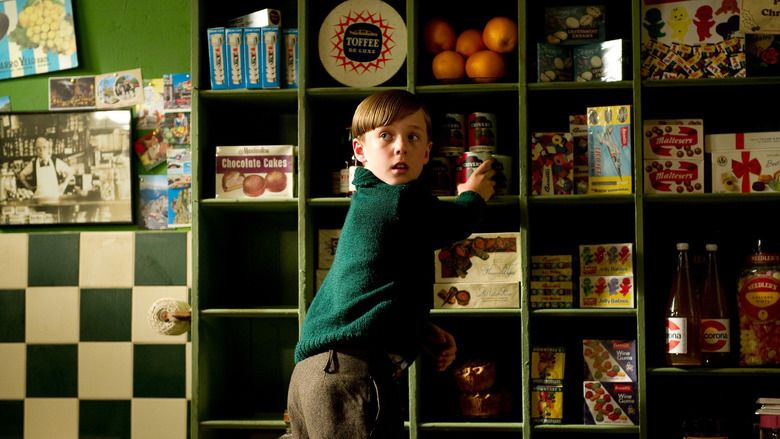 Not Rated. 91 mins.