A DANGEROUS METHOD — NYFF 2011
Groupthink doesn't live here, critical thought does.
This ad-free website is dedicated to Agnès Varda and to Luis Buñuel.
Get cool rewards when you click on the button to pledge your support through Patreon. Thanks a lot pal! Your kind generosity keeps the reviews coming!
Freud, Jung, and Spielrein —
Cronenberg Explores Madness Behind the Method of Modern Psychotherapy

Christopher Hampton's stage play "The Talking Cure" provides the cerebral basis for David Cronenberg to dive into the largely overlooked story of Sabina Spielrein and her influence on the fathers of modern psychoanalysis — Sigmund Freud and Carl Jung.
Sabina (played with astonishing authority by Keira Knightley) is a Russian Jewish mental patient brought to Jung's Burgholzli Clinic in Zurich in 1904. Sabina's "hysteria" impedes her speech as she contorts her face, neck, and head in violent spasms.
Outwardly, she seems obviously quite insane. Michael Fassbender's Jung is able to calmly look beyond Sabina's off-putting physical demeanor in the interest of curing her. Jung is determined to use Sabina as a premier test patient for Freud's revolutionary conversational therapy which he mistakenly calls "psychanalysis."
Cronenberg's film glides effortlessly across years as Jung meets Freud (Viggo Mortensen) to discuss psychoanalysis and enjoin in a friendship fraught with lurking tension. The filmmaker masterfully controls the soundscape to underpin shifts of physical, emotional, and intellectual import. Howard Shore's delicate music is never allowed to intrude on a scene. Ugliness becomes beautiful; beauty becomes divine.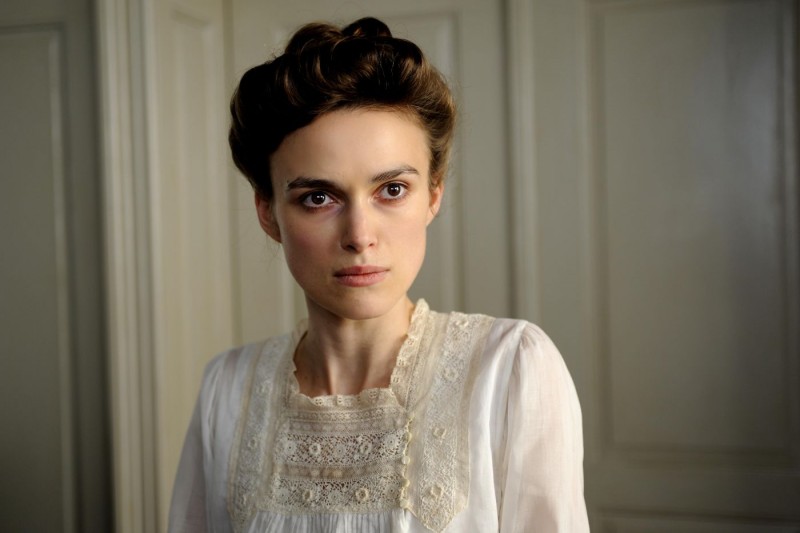 Jung and Freud share a special bond of academic endeavor exposed by their candid conversations about dreams. Jung shares his nighttime reveries for Freud to openly dissect. Freud knowingly holds the upper hand over his interpretive apprentice. Jung privately questions Freud's insistence that sex is the crucial element to all mental dysfunction, even though his own experience with rehabilitating Sabina points to just such a conclusion. His refusal to fall in line with Freud's strident approach puts a wedge in their relationship enabled by the patient they are fated to share.

Jung assists the perceptive and unguarded Sabina in her pursuit to become a psychoanalyst in spite of her debilitating behaviors that include an obsession with masturbation. Through Freud's cat's-paw influence Jung enters into an adulterous BDSM affair with Sabina after visiting one of Freud's patients, a fellow psychiatrist named Otto Gross (exuberantly played by Vincent Cassel). Gross dismisses all social limitations in favor of a purely hedonistic lifestyle that includes a steady diet of sexual activity with staff and patients at the lush Vienna psychiatric facility whose walls only temporally contain him. The nihilistic Gross supplies Jung with all the selfish rationalization he requires to ignore his wife Emma (Sarah Gordon) and children in favor of the heretofore virginal Sabina.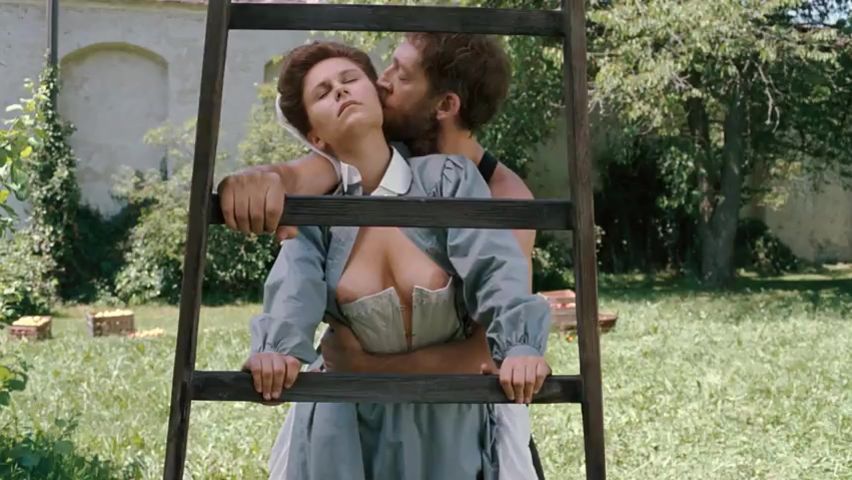 "A Dangerous Method" is a fertile character study and history lesson that tenaciously explores the personal conflicts of ego and id between Jung and Freud. The film also pays generous homage to the woman whose outré sexual desires enabled her to turn Freud's theories around. Freud went so far as to entrust Sabina with several of his patients for her to treat.
As an actors' showcase, the film is stunning. David Cronenberg has matured into a director of immeasurable confidence and gracefulness. He maintains his trademark fearlessness toward sexual obsessions and their potentially cataclysmic effects. Like Otto Gross he is incapable of "passing by an oasis without stopping to drink."
Rated R. 99 mins.