MONEYBALL
Director Bennett Miller ("Capote") does the improbable. You don't have to be a math nerd or a baseball fan to savor every minute of Miller's cinematic balancing act built on Billy Beane's ah-ha season with the Oakland Athletics in 2002.
Screenwriters Steven Zaillian and Aaron Sorkin provide a solid foundation based on Michael Lewis's book about Beane's unique approach to putting together a championship baseball team on a comparatively tiny budget.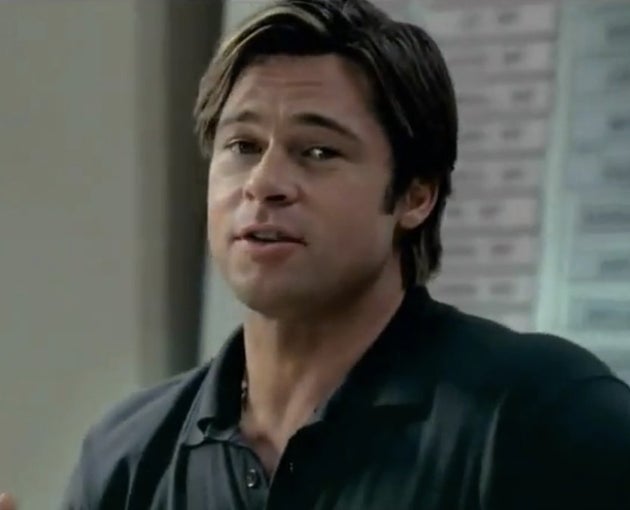 Brad Pitt gives the performance of a lifetime as former big league player Billy Beane, who recognizes talent when he sees it even if that talent is for crunching numbers. Only Pitt could make chewing tobacco look sanitary. Jonah Hill establishes himself as a dramatic actor of consequence as Peter Brand, a bean-counter with an unconventional viewpoint amount which baseball stats matter most. Together, Pitt and Hill are exquisite. Hill's beautifully understated performance allows for sublime levity at especially significant moments. Some of the film's sweetest bits of humor come at Johan's Hill's clever command.
If last year's thinking-outside-the-box-movie "The Social Network" gave cynical insight to a social activity platform that is already approaching a crisis of identity, "Moneyball" has a more lasting quality. What's profoundly interesting is how the romanticism of baseball comes through via sidelong moments of deeply personal experience. When Beane's daughter plays a song for him on guitar in a music store, it somehow resonates through a terse interplay of negotiation strategy that Beane and Brand coordinate during a telephone conference.
"Moneyball" has a euphoric characteristic of passion and intelligence that transcends the motivations of life. There's more to the game of baseball, and life, than meets the eye. As Billy Beane and Peter Brand proved, you can find deeper truths if you're willing to look long and hard enough, and believe in the proof before you. Oscar season has officially begun.
Rated PG-13. 133 mins.
This website is dedicated to Agnès Varda and to Luis Buñuel.
Groupthink doesn't live here, critical thought does.
Help keep Cole Smithey writing reviews, creating video essays, and making podcasts. Click on the button to pledge your support through Patreon.