TANNER HALL
A cinematic cocktail blended from the contents of a suburban medicine cabinet, "Tanner Hall" is a girls-boarding-school movie that could bring up the bile in more than a few throats.
Amateur screenwriters Francesca Gregorini and Tatiana von Furstenberg would have had a better shot at scriptwriting careers if this misguided effort had gone straight into the circular file.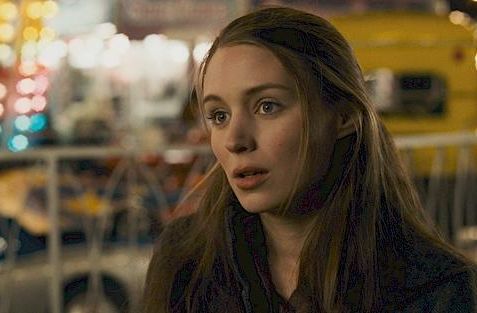 A New England boarding school is the senior year headquarters for a bunch of personality-lacking girls that include Fern (Rooney Mara) and her disenfranchised former childhood friend Victoria (Georginia King). Victoria is intent on making a copy of the key to the mansion school's front door so she and her pals can slip out at night. Fern falls for the charms of Tom Everett Scott's married man Gio. Gio's pregnant wife is friends with Fern's mother. A few much-needed comic moments come from the school's husband-and-wife headmasters Mr. and Mrs. Middlewood (played by Chris Kattan and Amy Sedaris). Mr. Middlewood only has eyes for Lolita-wanna-be-student Kate (Brie Larson). Mrs. Middlewood is intent on making hubby perform his bedroom duties using tools learned in couple's therapy.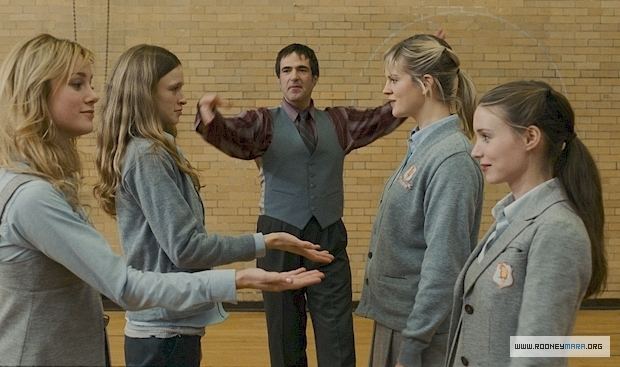 "Tanner Hall" wants to be a "Catcher in the Rye" for girls but doesn't know where to begin or end, much less what tone to adopt. Jordan Scott's 2009 boarding-school drama "Cracks" makes "Tanner Hall" look like a weekend summer camp by comparison.
Rated R. 95 mins.
Groupthink doesn't live here, critical thought does.
This website is dedicated to Agnès Varda and to Luis Buñuel.
Get cool rewards when you click on the button to pledge your support through Patreon.