THE THREE MUSKETEERS
Groupthink doesn't live here, critical thought does.
This ad-free website is dedicated to Agnès Varda and to Luis Buñuel.
Get cool rewards when you click on the button to pledge your support through Patreon. Thanks a lot pal! Your kind generosity keeps the reviews coming!
It's difficult to imagine a bigger waste of talent (Matthew Macfadyen, Mads Mikkelsen, and Christoph Waltz are squandered) or resources than Paul W.S. Anderson's snoozefest that serves as an open-hand insult to the famous work of Alexandre Dumas.
Valuing spectacle over story, the movie catapults between a half-baked bit of espionage involving the theft of a blueprint for a air-boat war ship from Leonardo Da Vinci's secret vault to the burglary of the Queen of France's diamond necklace. Juno Temple gives a laughable performance in the role of Queen to King Louis (Freddie Fox).
Unfortunate too is the King's much professed desire for his Queen which seems at odds with his openly expressed affection for D'Artagnan. The son of a former musketeer, D'Artagnan (Logan Lerman) takes leave of his peasant parents in the countryside to put blood on his blade in the city of Paris where he manages to insult Cardinal Richelieu (Christoph Waltz), and each of the Three Musketeer's — Athos (Matthew Macfadyen), Porthos (Ray Stevenson), Aramis (Luke Evans). He invites all of them to a duel.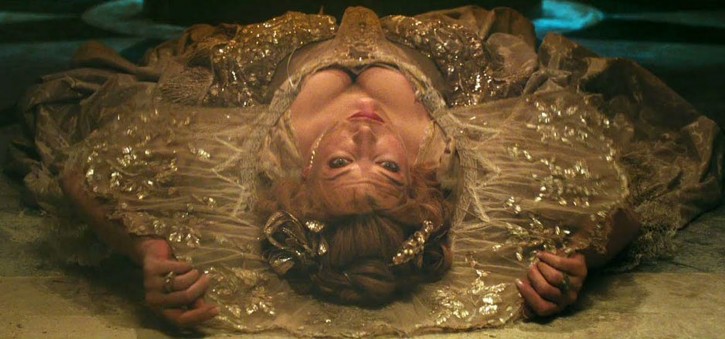 Needless to say, this D'Artagnan doesn't garner much audience empathy. Orlando Bloom seems to have finally aged out of his terminal man-boy persuasion in an obligatory turn as the Duke of Buckingham. Doomed to be referenced as an example of everything wrong with 21st cinema, "The Three Musketeers" is like a banana split prepared with in a blender. It looks like vomit, and leaves a knot in your stomach.
Rated PG-13. 102 mins.