TOMBOY
Groupthink doesn't live here, critical thought does.
This ad-free website is dedicated to Agnès Varda and to Luis Buñuel.
Get cool rewards when you click on the button to pledge your support through Patreon. Thanks a lot pal! Your kind generosity keeps the reviews coming!
Céline Sciamma's sophomore effort is a tour-de-force chamber piece of childhood cinema that confirms her status as a gifted filmmaker with her finger on the pulse of youthful development.
As with her 2007 debut "Water Lilies," Sciamma exhibits utter control of her craft. Ten-year-old Laure (Zoé Héran) moves with her parents and six-year-old sister Jeanne (Malonn Levana) into a suburban apartment complex that promises to provide a group of kids to play with. Laure's pixie haircut accentuates her boyish athletic frame so much that she introduces herself as "Michaël" when she meets an attractive girl named Lisa (Jeanne Disson) who mistakes Laure for a boy.
Lisa introduces Michaël to her multicultural group of boyfriends, none of whom question Lure's put-on sexual identity. Laure proves a quick study of boyish mannerisms during a game of soccer. She learns to spit and hold her hands on her knees while waiting to spring into action.
Most impressive is the pitch-perfect casting of Zoé Héran, without whose miraculous performance this film would not work. Laure's doting parents (Sophie Cattani and Mathieu Demy) form an intrinsic narrative backbone without overstatement.
A revealing playground game of truth-or-dare unfolds with a keen sense of naturalism that perfectly expresses the film's free-spirited exploration of childhood growing pains. When dared to chew Lisa's gum, Michaël performs the "disgusting" act for all its romantic implications.
"Tomboy" effectively puts the audience in the mindset of an androgynous girl experimenting with her sexual identity in a completely innocent and brave way. You can't help but root for her.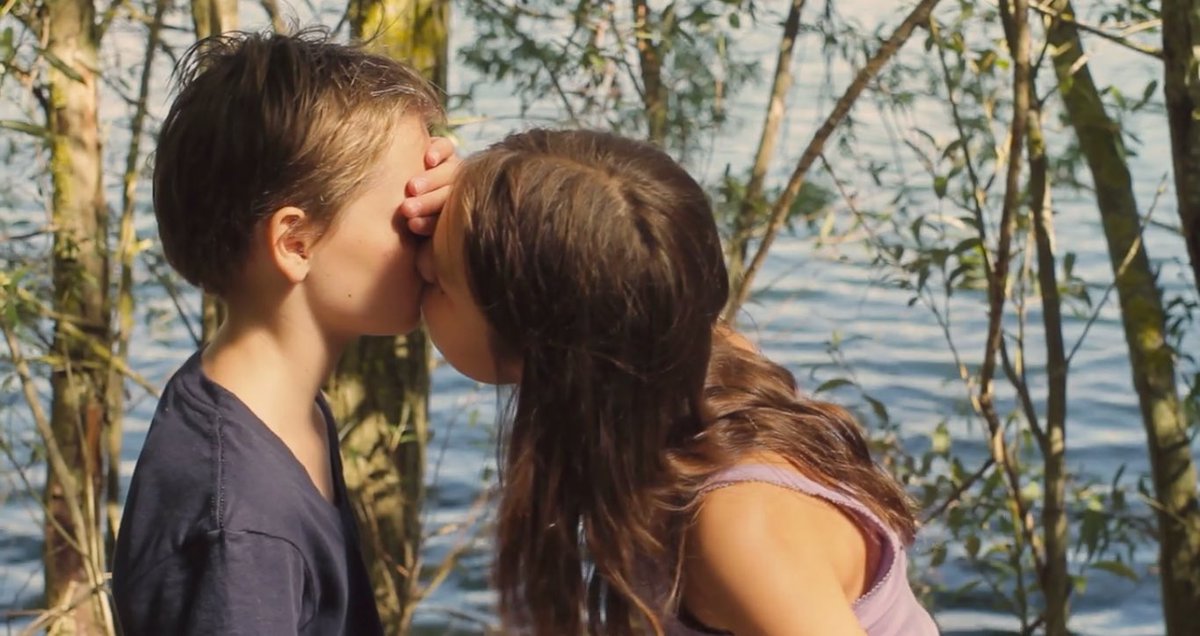 Not Rated. 84 mins.