OUT OF THE PAST — CLASSIC FILM PICK
Groupthink doesn't live here, critical thought does.
This ad-free website is dedicated to Agnès Varda and to Luis Buñuel.
Get cool rewards when you click on the button to pledge your support through Patreon. Thanks a lot pal! Your generosity keeps the reviews coming!
One of the best-loved '40s-era contributions to the film noir genre, director Jacques Tourneur's "Out of the Past" (1947) is a definitive model. Notable for its convoluted time-shifting storyline, the film plays with its audience like a cat toying with a dumbfounded mouse.
Robert Mitchum understates his private detective character Jeff Bailey with his classic laconic but lazy romanticism, which beams defenselessly from his bedroom eyes.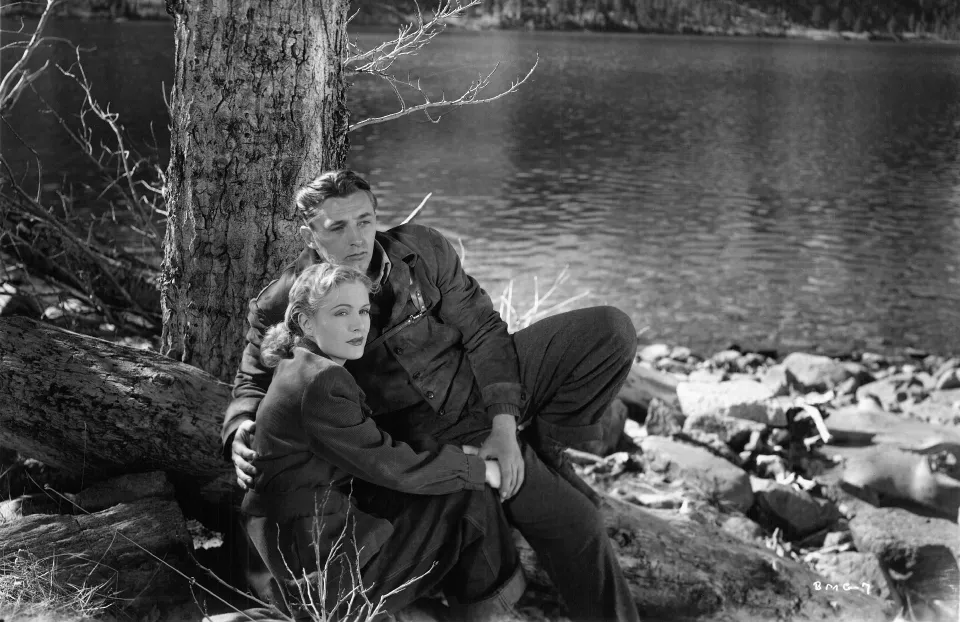 Robert Mitchum's sedate antihero is so resigned to his fate you can't help but hang on to his every word. Mitchum is supremely cast opposite Jane Greer — "the woman with the Mona Lisa smile"—playing femme fatale Kathie Moffat. Before the plot twists are over Jeff Bailey must contend with Kathie's doppelgänger Meta Carson (played by the sultry Rhonda Fleming) who is every bit as dangerous, although nowhere near as passionately overwhelming, as Kathie.
Jeff also keeps Ann Miller (Virginia Huston), a doting small-town girl, in the wings. Ann promises a future of stability if only Jeff can finish his business with Lake Tahoe-dwelling mobster Whit Sterling (exquisitely played by Kirk Douglas in his second film role). Ann serves as an essential foil for Jeff's long stretches of exposition during the film's first half.
Screenwriter Daniel Mainwaring punches up the juicy dialogue with snappy one-liners that seem scripted in stone. "All women are wonders, because they reduce all men to the obvious," is how one doomed gentleman verbally describes his dead-end passion for a woman of irreducible character on the last night of his life.
During a crucial exchange in Acapulco, Jeff goads Whit and his sidekick Joe (Paul Valentine) into leaving his hotel room by telling Whit, "Let's go down to the bar. We can cool off while we try to impress each other." Talk about smooth.
While living off Whit's $5000 retainer, Jeff has been searching for Kathie in Acapulco. As expected, Jeff has fallen for the dame accused of stealing forty large from Whit. Kathie knows just how to play Jeff, who for his part proves equally adept at deceiving Whit. Jeff and Kathie share a "honeymoon" period in San Francisco before one of Whit's hired bulls tracks them down.
Kathie turns out to be considerably more lethal than Jeff during a nocturnal confrontation with Whit's hired dick. Where the murder rap will ultimately hang leaves Tourneur and his ace cinematographer Nicholas Masuraca with plenty of filmic surface to paint lush black-and-white compositions that make color film pale by comparison.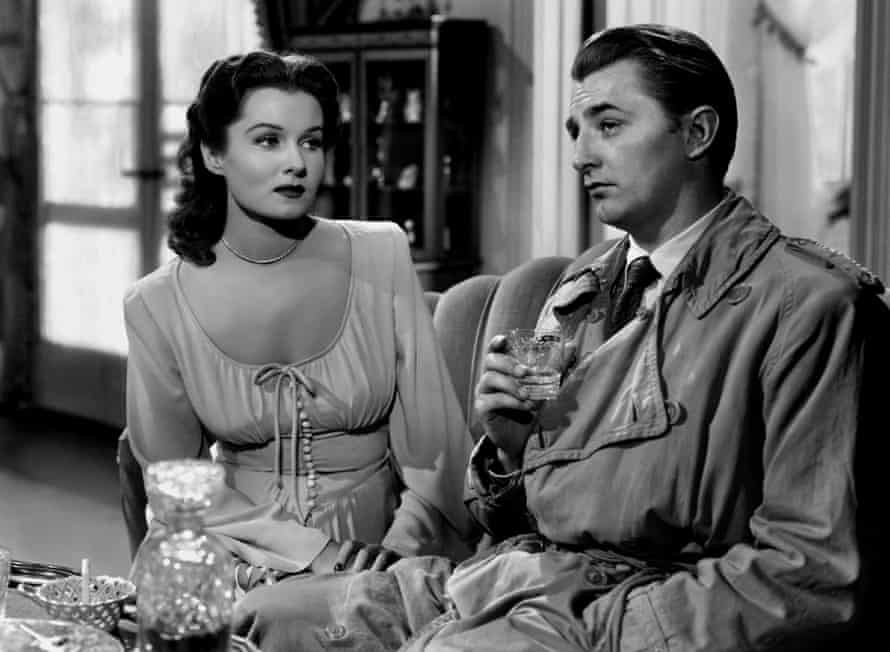 Layers of complex nighttime image systems pressurize the confusing narrative into a prismatic visual maze. "Out of the Past" is all about mood, tone, suspense, and emotion. Add to that big dollops of palpable lust, greed, and powerful feminine opportunism, and you've got a perfect recipe for noir.
Not Rated. 97 mins.