PUTIN'S KISS
Groupthink doesn't live here, critical thought does.
This ad-free website is dedicated to Agnès Varda and to Luis Buñuel.
Get cool rewards when you click on the button to pledge your support through Patreon. Thanks a lot pal! Your kind generosity keeps the reviews coming!
Documentarian Lise Birk Pedersen affords an informative and intriguing look into Russian society via the fresh face of Vladimir Putin's propaganda youth brigade NASHI ("OURS").
Headstrong teen beauty Masha Drokova (born in 1989—the year of the dismantling of the Berlin Wall) made a national splash when she kissed Putin on the cheek during a photo-op at a televised rally. The stunt won her a fast-track position to spokesperson for NASHI, which had been created in 2005 by Vasily Yakemenko.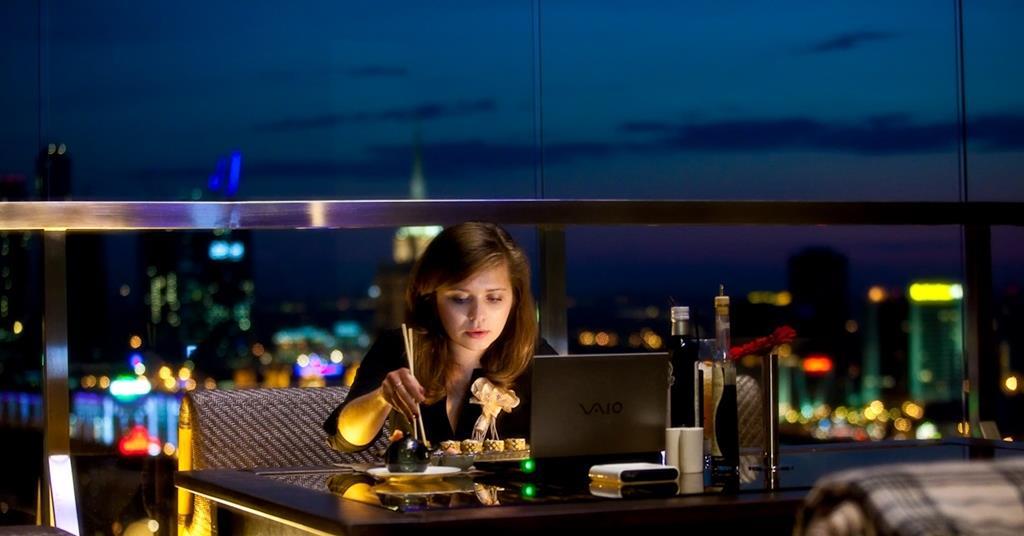 Masha's articulate speech and camera-ready charm make her an ideal candidate. The position garnered Masha her own apartment and a car — she even hosted her own television show. Egalitarian in her choice of colleagues Masha befriended a group of anti-Putin/anti-NASHI journalists — including Oleg Kashin whose brutal beating by three thugs near his apartment bookends the movie. A surveillance camera captured the attack.
"Putin's Kiss" is a character study of an ambitious girl struggling to make a place for herself in a country where opportunities are few and far between. The film functions both as a thought-provoking character study and a window into uncomfortable similarities between Russia and America in the way media-propagated hate-speak functions.
Not Rated. 112 mins.