WINDFALL
Groupthink doesn't live here, critical thought does.
This ad-free website is dedicated to Agnès Varda and to Luis Buñuel.
Get cool rewards when you click on the button to pledge your support through Patreon. Thanks a lot pal! Your kind generosity keeps the reviews coming!
What you don't know can hurt you. Laura Israel's probing examination of America's emergent windmill industry comes through a microsomal case study in the small upstate New York town of Meredith.
Initial interest in providing funds for the economically depressed town through green energy turns to anger and fear. The local populace becomes increasingly divided as ill effects of the sky-scraping windmills come to light. The windmills' low frequency sounds can cause illness. Shadow flickers across roads present dangerous conditions, and impinge on the peacefulness of homes.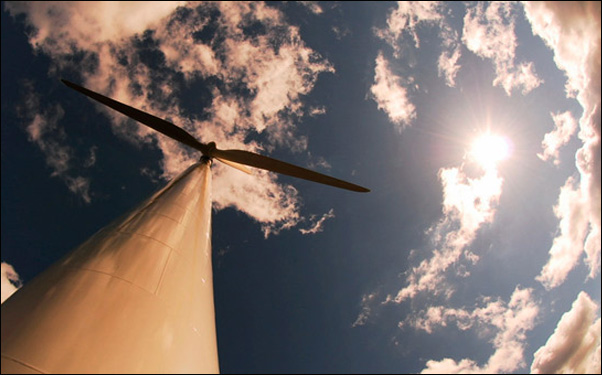 Sometimes the 400-foot tall windmills are struck by lightening and can fall over. They also cause bats' lungs to explode. And the list goes on. Most disturbing is the way the LLC-titled windmill companies operate like old-fashioned carpetbaggers who take the money and run. The issue inflames Meredith's town hall politics while faceless investors who stand to gain enormous profit don't dare show their faces.
"Windfall" turned this viewer off to the idea of windmills as a feasible long-term option for renewable energy. Although it's not directly compared, solar energy comes out looking like a much better option than windmill farms for lessening the burden placed on the nuclear, coal, and oil-driven energy grid.
Not Rated. 82 mins.