AMERICAN REUNION
This (hopefully) final nail in the coffin of the "American Pie" teen-sex franchise —inspired by "Portnoy's Complaint" — manages to be just as uncomfortable and boring as a real-life high school reunion.
Gone is the good-natured sense of bubbling teen lust and irreverent curiosity that sent 1999 original over the top. Post economic collapse has taken a toll on characters that once seemed like they'd be horny and happy forever.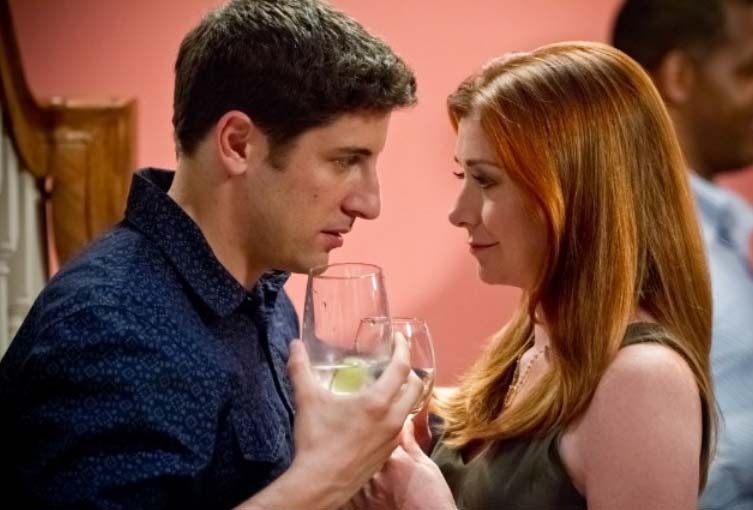 The filmmakers take so long in getting around to the actual reunion of the film's title that when the third-act event finally rolls around, all of the comic energy is already spent. Although it might be a guilty pleasure to compare how actors like Jason Biggs, Alyson Hannigan, Chris Klein, Thomas Ian Nicholas, Eddie Kaye Thomas, and Seann William Scott have aged over the years, there just isn't any enough funny business to keep the film afloat.
Jim (Biggs) and wifey Michelle (Hannigan) aren't getting busy since the birth of their baby. Kevin (Nicholas) carries the weight of the world on his shoulders. Finch (Thomas) has turned into a compulsive liar. Only Stifler (Scott) has retained any semblance of honest rebelliousness. Even Stifler's hot-to-trot mom (Jennifer Coolidge) has slowed her roll to a snail's pace.
The "Harold-and-Kumar" writing/directing team of Jon Hurwitz and Hayden Schlossberg just haven't got what it takes to make "American Reunion" a party to remember.
Rated R. 110 mins.
Groupthink doesn't live here, critical thought does.
This website is dedicated to Agnès Varda and to Luis Buñuel.
Get cool rewards when you click on the button to pledge your support through Patreon.