TO THE ARCTIC 3D
Oscar-winner Meryl Streep narrates this fascinating journey to one of the Earth's most remote destinations, the ice-covered Arctic which surrounds the North Pole.
Filmed specially for the giant IMAX 3D format by famed master-of-the-medium Greg MacGillivray and his courageous crew, the movie follows the lives of a mother polar bear and her two young cubs as they contend with effects of the Arctic's rapidly melting polar ice cap.
The tiny family unit must traverse the Arctic's shifting landscape of melting ice floes, immense glaciers, and incredible waterfalls. A hungry male polar bear presents a particularly formidable threat. You will be amazed to see how walruses and other animals survive in the freezing Arctic Ocean.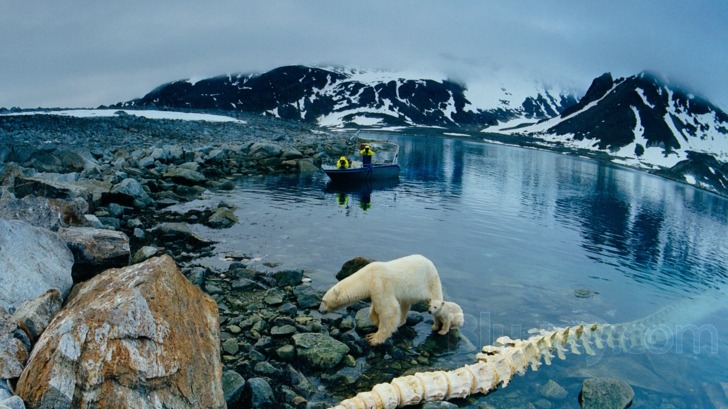 Nature movies don't get much more daring or exciting as "To The Arctic." Documentarian Greg MacGillivray ("Grand Canyon: River at Risk") spent nearly six years making the film to show a vanishing landscape and the animals at risk due to man's incessant pollution of the planet.
Not Rated. 45 mins.
Groupthink doesn't live here, critical thought does.
This website is dedicated to Agnès Varda and to Luis Buñuel.
Get cool rewards when you click on the button to pledge your support through Patreon.