TO ROME WITH LOVE
Groupthink doesn't live here, critical thought does.
This ad-free website is dedicated to Agnès Varda and to Luis Buñuel.
Get cool rewards when you click on the button to pledge your support through Patreon. Thanks a lot pal! Your kind generosity keeps the reviews coming!
Sad Vacation
Woody's European Tour Jumps the Track
By Cole Smithey
Woody Allen hasn't made a memorable movie since "Match Point" in 2006, when he began his current series of European-based films. He showed a brief spark in 2008 with his Spanish installment, "Vicky Cristina Barcelona," but the aging director is sadly less than a pale shadow of the auteur/performer who enthralled audiences in the '70s, '80s, and even the early '90s with masterful comedies such as "Annie Hall," "Crimes and Misdemeanors," and "Husbands and Wives."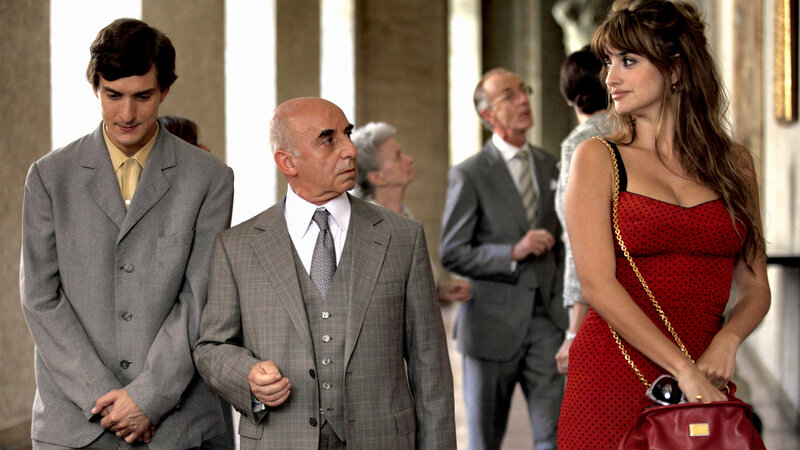 It would be an insincere compliment to call "To Rome With Love" a piecemeal comic reverie. The film's construction is so shabby that it continuously warrants confusion about its disjointed subplots. "To Rome With Love" could easily be construed as more of a "French letter" than a love letter to Italy's Eternal City.
Allen's shaky storyline jockeys between four underdeveloped subplots involving couples whose relationships are tested by external — and distinctly Italian — circumstances. Fleeting postcard images of Rome's landmarks fade behind a movie with little substance, much less an adequate amount of cognitive cohesion.
Allison Pill enjoys barely any screentime as Hayley, an American in Rome who has a love-at-first-sight experience with a leftist attorney-of-the-people, Michelangelo (Flavio Parenti). Hayley's parents Jerry (Woody Allen) and Phyllis (Judy Davis) arrive in Rome to meet the family of their future son-in-law. Jerry can't help insulting Michelangelo and his parents in the time-honored manner that many crassly entitled Americans implement when visiting foreign lands. Jerry overhears Michelangelo's undertaker dad Max (Fabio Armiliato) singing opera in the shower. Neurotic Jerry becomes obsessed with the idea of coming out of retirement to act as Max's manager for an avant-garde styled approach to stage an opera built around Max's magnificent voice.
Roberto Benigni suffers the indignity of playing a working-class man made famous overnight by a fickle media infatuated with turning every bit of minutiae about his grooming habits into editorial hyperbole. Fame proves a marginalizing force even if it delivers a plethora of sensual perks to Benigni's one-dimensional character. You've never seen Benigni less funny than he seems here.
The most promising story thread involves John (Alec Baldwin), a commercially successful — read sell-out — architect revisiting Rome for the first time since his college days, when he lived there for a year. In a page torn from Allen's last film ("Midnight in Paris"), John is transported to an alternate reality. While walking around looking for his old stamping grounds, John is befriended by Jack (Jesse Eisenberg), a young aspiring architect. Jack invites John to his apartment — coincidentally on the street where John used to live. Jack is busy living out a modern version of the romantic ineptitude John experienced in his youth. Baldwin's character becomes an advising apparition to Jack, who develops a romantic attraction for his live-in girlfriend Sally's (Greta Gerwig) best friend Monica (Ellen Page). Needless to say, Jack does not listen to any of John's sage advice. The only time the movie comes to life is when Ellen Page lights up the screen as an affection-hungry actress ready to wreak havoc on the personal lives of anyone around her.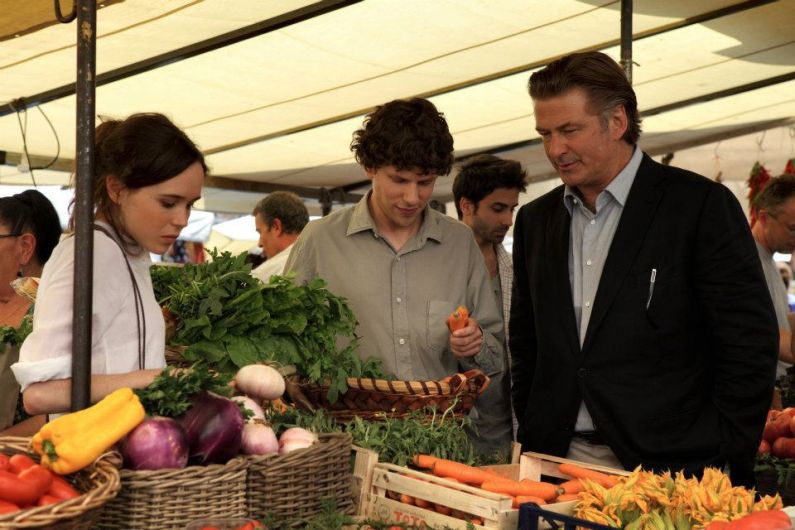 Finally, there's Antonio and Milly (Alessandro Tiberi and Alessandra Mastronardi). The Italian newlyweds are visiting Rome on their honeymoon. Shy and nerdy Antonio gets a crash-course in lovemaking from a high society prostitute (Penelope Cruz), while Milly takes her own amorous diversion with one of Italy's most popular actors. The amount of gratuitous fantasy on display is suffocating.
"Midnight in Paris" was a fluke in that it became Woody Allen's highest grossing movie in America. The film's success is a strange commentary on the movie business considering that "Midnight in Paris" doesn't hold a candle to a dozen of Allen's earlier films. With the release of "To Rome With Love" it's too late for Woody Allen to quit while he's ahead. That still doesn't mean there isn't time for him to retire while the blush of success is still bright upon his cheek.
Rated R. 95 mins.
Groupthink doesn't live here, critical thought does.
This website is dedicated to Agnès Varda and to Luis Buñuel.
Get cool rewards when you click on the button to pledge your support through Patreon.