RUBY SPARKS
More romantic fantasy than magic realism, "Ruby Sparks" is a charming bit of fluff that relies on an elementary narrative gimmick inline with something Woody Allen might have employed 30 years ago.
Screenwriter/actress Zoe Kazan touts her romantic appeal from both sides of the camera. The spirited Kazan plays the fantasized object of desire to Paul Dano's one-hit-wonder novelist Calvin Weir-Fields. Wow.
Self-doubting Calvin lives a lonely existence in his modern lap-pool-appointed Los Angeles home from which he attempts to reinvent the literary success he stumbled into a decade ago when he was still a teen.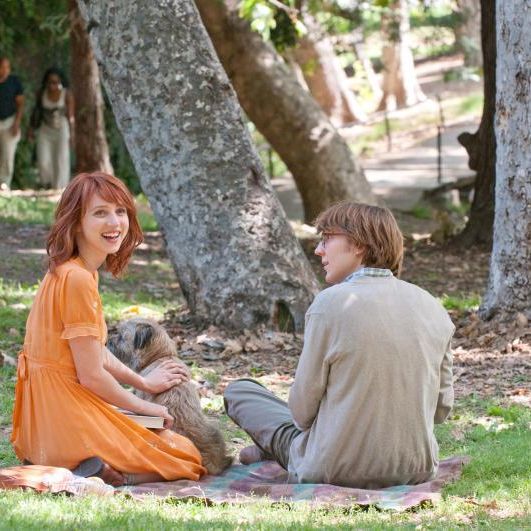 Writer's block is a problem. With only his dog to comfort him, Calvin follows a writing assignment from his psychiatrist (Elliot Gould). In so doing Calvin writes into existence the redheaded girl of his daydreams — Ruby Sparks. In fact, Calvin can amend Ruby's behavior at whim with a few keystrokes on his trusty manual typewriter.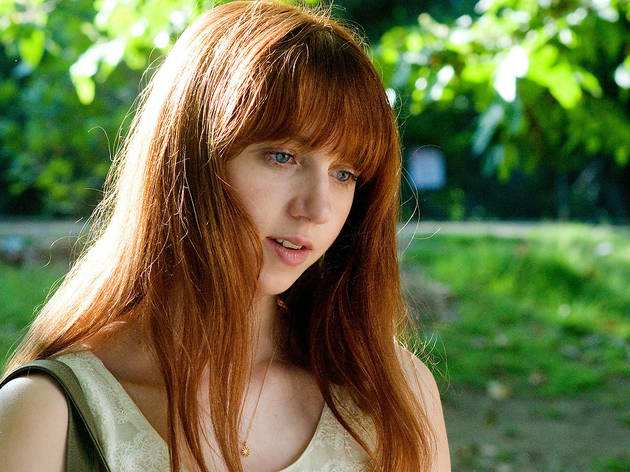 Calvin's businessman brother Harry (Chris Messina) can't believe his sibling's manifestation of malleable femininity. Herein lies the wobbly thematic rub of Kazan's script, which professes to comment — however absurdly — on man's never-ending quest to invent, conquer, and control the woman at his immediate emotional disposal. As such, Ruby is little more than a waking-talking-Barbie-doll until an unannounced pms-fit threatens to shatter Calvin's ideal of romantic perfection. A house party given by Calvin's smarmy literary agent Langdon Tharp (predictably well played Steve Coogan) gives Ruby an opportunity to break character once more.
"Ruby Sparks" is a humorous observation of the dysfunctional ground between men and women, especially during the early stages of a relationship. It has "date-movie" written all over it. Paul Dano is an amazing talent; he put so much love and commitment into every role he inhabits. Pure joy. Paul Dano is the real deal.
Rated R. 104 mins.
Groupthink doesn't live here, critical thought does.
This website is dedicated to Agnès Varda and to Luis Buñuel.
Get cool rewards when you click on the button to pledge your support through Patreon.