MAGIC MIKE
Steven Soderbergh's guilty-pleasure for sexually frustrated housewives fails to accomplish its modest thematic aspirations. As an all-male burlesque revue, "Magic Mike" is a mediocre effort at best. The film's barely adequate dance routines don't begin to approach the complexity of a corollary all-female cabaret you might see at the "Crazy Horse" in Paris.
A secondary thesis involving America's troubled socio-economic terrain, tacitly informs the troubled social conditions that drive dancers like Channing Tatum's title character Mike to encourage squealing women to stuff dollar-bills in their thong underwear. Romance is a neglected device that provides the film's narrative third-wheel. Cody Horn has the unrewarding task of playing Brooke, the sister to Mike's newly found dance apprentice Adam — a.k.a "The Kid" (Alex Pettyfer).
The story drifts and drags between dance set pieces — many of which involve a nearly over-the-hill Matthew McConaughey going half-monte-koo-koo like a reject from the Village People. You want homoeroticism in a mid-riff t-shirt and tiny spandex briefs — you've got it.
Screenwriter Reid Carolin's debut feature script is a bucket of bolts. That Steven Soderbergh chose the junky source material is suspect. Even the way the film is shot draws unfavorable attention. An outdoor party sequence exists in a yellowy haze that sits at strange visual odds against the overall look of the movie. There's no question that margarita-fueled female audience members will find no faults with "Magic Mike."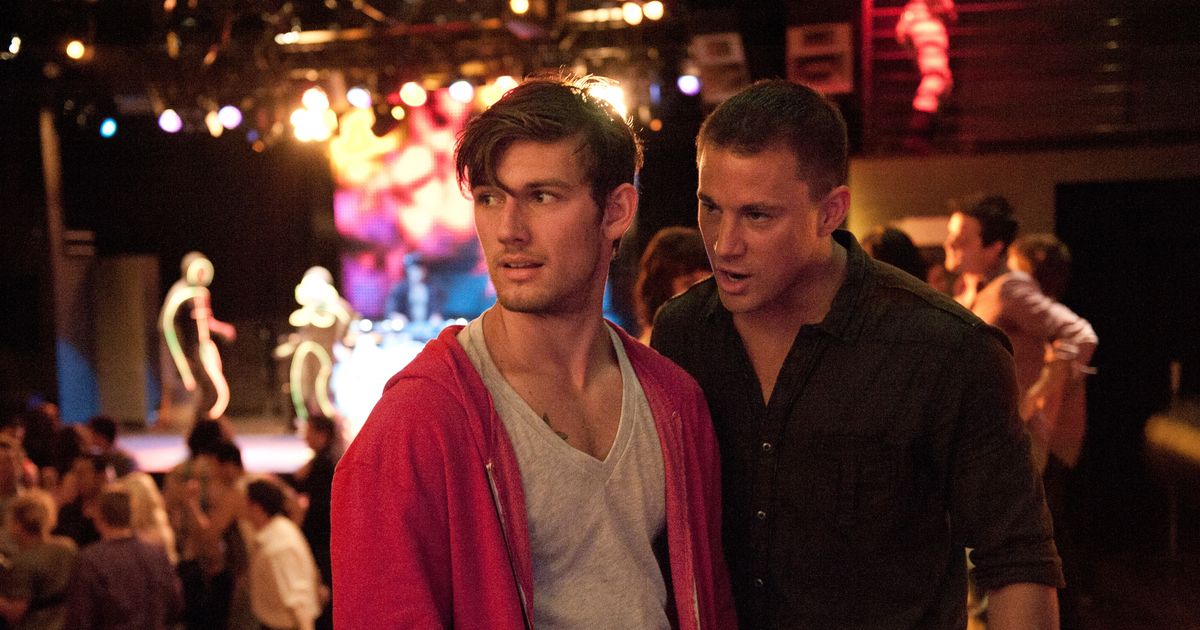 Glistening male abs and overstuffed packages should do the trick of satisfying their salivating lusts for soft-core stimulation. "Magic Mike" does manage to prove that women can be more expressively horny than men. Whoopie shit.
Rated R. 110 mins.
Groupthink doesn't live here, critical thought does.
This website is dedicated to Agnès Varda and to Luis Buñuel.
Get cool rewards when you click on the button to pledge your support through Patreon.