THE PACT
Groupthink doesn't live here, critical thought does.
This ad-free website is dedicated to Agnès Varda and to Luis Buñuel.
Get cool rewards when you click on the button to pledge your support through Patreon. Thanks a lot pal! Your generosity keeps the reviews coming!
Heavy on suspense but light on story or character development "The Pact" is a throwaway low-budget horror movie.
Writer-director Nicholas McCarthy expands on his short film of the same title, but doesn't magnify the material nearly enough. The film's strongest asset Agnes Bruckner ("Blue Car") gets lost in the shuffle as Nicole, a young mother returning to her Los Angeles childhood home to attend the funeral of her detested mother. Nicole's butch sister Annie (Caity Lotz) arrives by motorcycle with a chip on her shoulder that promptly gets knocked off by a ghost that's busy bumping around inside the family house.
A disappearance sends Annie on a fact-finding mission that leads to evidence of a serial killer connection to her mother's relationship to the home. Caity Lotz gives a credible performance that carries the film, but Casper Van Dien's portrayal of an LAPD detective is laughably awful. It seems the actor best known for his part in "Starship Troopers" has forgotten how to act.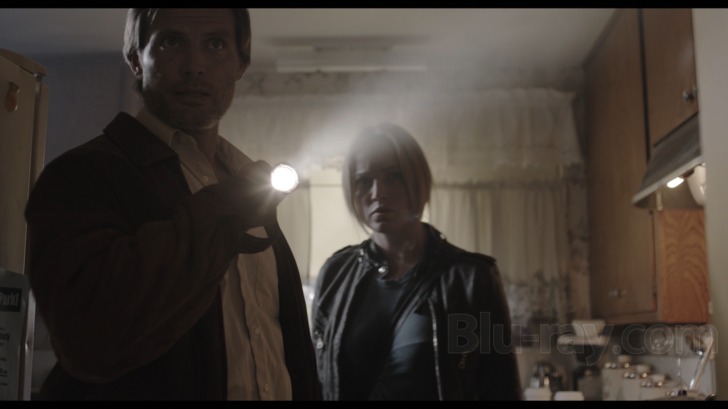 Drab monochrome lighting and production designs don't do the film any favors. "The Pact" is a horror movie with training wheels. It's for audiences who have never seen one before and don't want to be too scared.
Not Rated. 91 mins.