CHICKEN WITH PLUMS
A mesmerizing blend of evocative live-action drama, and lush animation to rival the work of Maxfield Parish, "Chicken With Plums" is a magical film of epic proportions.
Marjane Satrapi and Vincent Paronnaud have matured since their visionary collaboration "Persepolis" (2007). Adapted from Satrapi's graphic novel, "Chicken With Plums" is set in 1958 Tehran where Nasser Ali (Mathieu Armalric), a world-class violist, is reminded of his first love — Irane (Golshifteh Farahani) — when he passes her on the street late in life. She doesn't recognize him, or at least she pretends not to.
World-weary Nasser is ready to shuffle off his mortal coil since the tragic destruction of his prized violin. He is planning suicide. The Angel of Death Azreal (Edouard Baer) waits in the wings as a willing narrator, guiding the backstory of Nasser's life that unfolds in daily chapters until his death. The film becomes a brief history lesson about Iranian culture and romantic self-identity that extends across decades.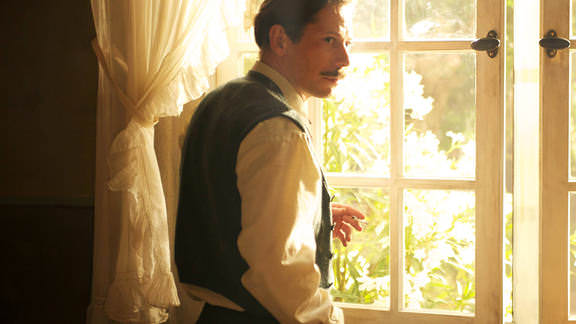 A cornucopia of emotion, music, and fantasy explodes from the screen in a thoroughly original and satisfying experience. Why "Chicken With Plums," you might ask. You'll just have to see the movie in order to find out the answer.
Rated PG-13. 93 mins.
Groupthink doesn't live here, critical thought does.
This website is dedicated to Agnès Varda and to Luis Buñuel.
Get cool rewards when you click on the button to pledge your support through Patreon.