SLEEPWALK WITH ME
Mike Birbiglia is no Louis C.K. He might not even have a future as a comedian. He's a loser pure and simple. These are the assessments you come away with from after watching the movie version surrounding a well-worn story Birbiglia has told repeatedly told on National Public Radio about his sleepwalking condition that led to him jump through an unopened second-story hotel window.
Birbiglia plays himself during the salad days of his career as stand-up comic when he first landed an agent while living with his supportive girlfriend Abby (Lauren Ambrose). Plenty of fourth-wall-breaking narration invites the audience along for the ride through Birbiglia's wounded psyche as he drives to out-of-the-way small towns to tell well-worn jokes to uncrowded rooms.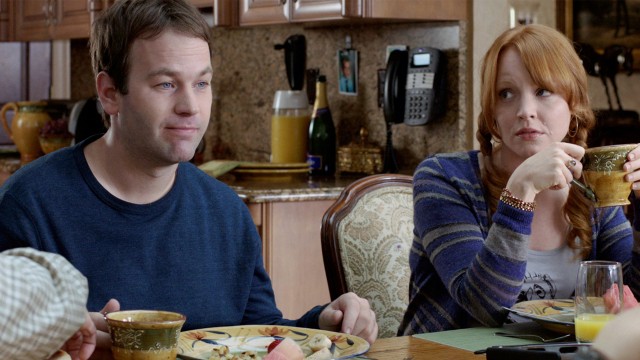 While Birbiglia manages to muster enough audience empathy to keep us mostly on his side, his inexplicable decision to cancel his upcoming wedding to Abby raises questions about the comic's unreliable character as a human being. "Sleepwalk With Me" is lightweight to a fault. Yeah it's strange that this marginal comedian has a kooky sleep disorder, but that doesn't mean it makes for a very entertaining comedy.
Groupthink doesn't live here, critical thought does.
This website is dedicated to Agnès Varda and to Luis Buñuel.
Get cool rewards when you click on the button to pledge your support through Patreon.