BELOVED
Jarring tonal shifts come at regular intervals in writer-director Christophe Honoré's epic romantic musical drama about the life-paths of a French mother and her daughter. What starts out as a perky musical, slides downward into a morass of misplaced romantic desires over the course of four decades.
In 1964 Paris, Madeleine (Ludivine Sagnier) works as a shop girl in shoe boutique from which she steals a pair that have the effect of making her appear a prostitute to local men. Madeleine goes with the flow, taking Johns up to her apartment for brief assignations. She thinks of herself as a "part-timer." A Czech doctor named Jaromil (Rasha Bukvic) appreciates Madeleine enough to take her to back to Prague with him.
Madeleine has a habit of breaking out in song on city streets. For a moment it seems like the filmmaker is taking his audience on a musical fantasy a la "The Umbrellas of Cherbourg." No such luck. The film all but abandons its musical aspect for long stretches of time. Having a daughter together doesn't prevent Jaromil from cheating on Madeleine with impunity. The 1968 Russian invasion of Warsaw provides added impetus for Madeleine to return to Paris with her daughter Vera, where she soon marries another man.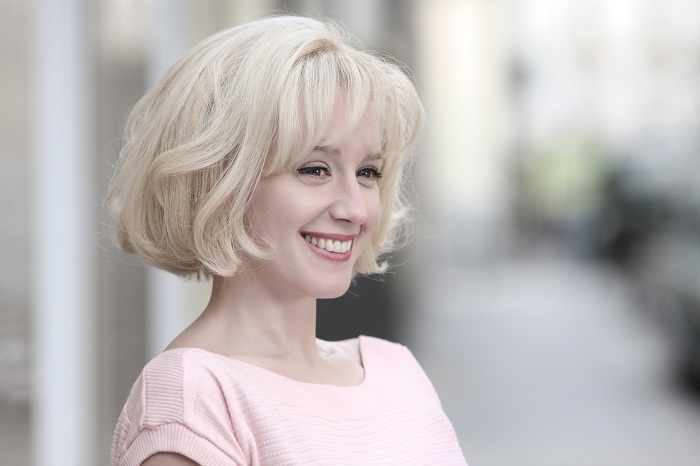 The sprawling narrative comes into focus through the eyes of Chiara Mastroianni's adult version of Vera. The legacy of her mother's promiscuity haunts Vera to London where her flagging relationship with a fellow teacher (Louis Garrel) gives way to doomed affair with a gay American drummer (awkwardly played by Paul Schneider).
"Beloved" attempts to classify catastrophic social changes brought on by the AIDS epidemic. 9/11 is presented as a final straw that removes any possibility for lives to be lived as fully as they once were. While the film's energetic performances — especially Catherine Deneuve's portrayal of the aged Madeleine — have a grounding effect, "Beloved" clashes with itself on too many artistic and narrative levels. The viewer can't help feeling abandoned by the filmmaker's refusal to follow cinematic logic. Christophe Honoré tries to work on a stylistic canvas that is too big for his talents. You can see him reaching for a Robert Altman-inspired level of cinematic storytelling that he simply is not able to execute.
Not Rated. 145 mins.
Groupthink doesn't live here, critical thought does.
This website is dedicated to Agnès Varda and to Luis Buñuel.
Get cool rewards when you click on the button to pledge your support through Patreon.