DIANA VREELAND: THE EYE HAS TO TRAVEL
While not the most comprehensive documentary biopic about fashion maverick and bon vivant Diana Vreeland, this by-committee look at one of fashion's most visionary progenitors captures its subject's energy full-on. A wealth of archival footage and photos are put to handy use in a by-the-book doc that never feels generic in spite of its strict adherence to the talking-head form.
Famous as the editor of Harper's Bazaar and Vogue during both magazines' glory years, Diana Vreeland's euphoric lust for life and discerning eye for imbuing fashion with its necessary fantasy trimmings via photo-spreads, comes through like a rainbow on a summer day.
Written by Diana Vreeland's granddaughter-in-law Immordino Vreeland, the film is constructed by collaborative directors Bent-Jorgen Perlmutt and Frederic Tcheng. Vreeland's youth growing up in Paris during the Belle Epoque informs her ballet-like stature that allows her to effortlessly insinuate herself in socialite circles. Put down by her mother for her "ugly duckling" features, Diana uses her impervious force of will to turn her unconventional beauty to her advantage. Indeed, her 46-year marriage to the handsome Reed Vreeland confirmed her self-possessed certitude.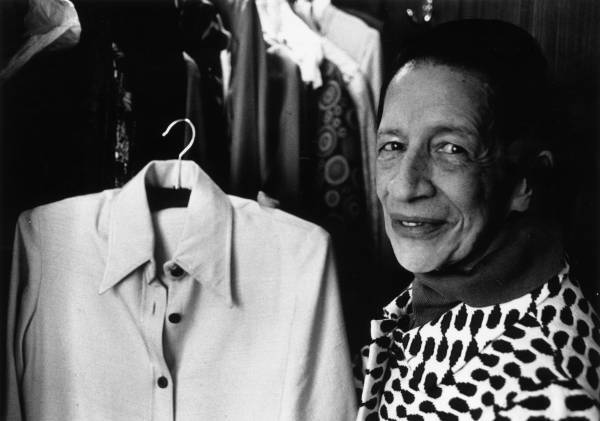 The film works best during interview sequences with Diana pouring on her persuasive ideas about glamour like bringing manna from heaven. Although a recreation of George Plimpton's interviews with Diana Vreeland — with Annette Miller doing the vocal honors — isn't quite convincing, it adds some nearly comic je ne sais quoi to the proceedings. You can't help coming away from the movie inspired by Diana Vreeland's infectious mad genius. Her effusive personality is positively divine.
Rated PG-13. 93 mins.
Groupthink doesn't live here, critical thought does.
This website is dedicated to Agnès Varda and to Luis Buñuel.
Get cool rewards when you click on the button to pledge your support through Patreon.