THE LONELIEST PLANET
Too much a student of the Gus Van Sant school of minimalist filmmaking — think "Gerry" — Julia Loktev manages this travelogue romantic drama, that is overwrought yet undercooked. Gael Garcia Bernal fans the flames of his enduring heartthrob status as Alex, a globetrotting fiancé of Hani Furstenberg's Nica. During the summer before their planned November marriage, the couple goes on a backpacking tour of the Caucasus with a local hired guide named Dato (Bidzina Gujabidze).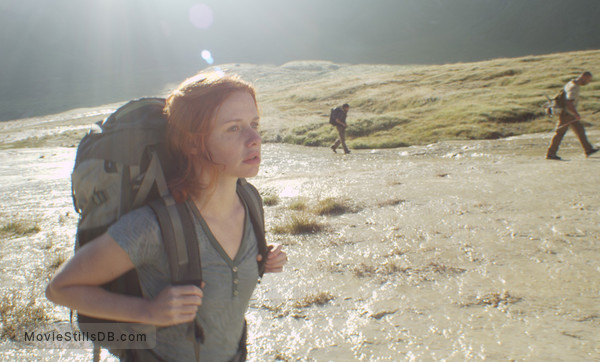 Lush scenery envelops the trio as they trek endlessly without much commentary about their remote surroundings. With the blush of mutual passion still hot in their loins Nica and Alex trade language lessons, songs, and extended periods of silence. A meet-up with an armed native and his two belligerent sons causes Alex to make an involuntary faux pas that affects the couple's relationship.
The filmmaker takes a cheap way out by not having her characters discuss the incident as normal people would — much less question their unreliable guide about his failure to speak up on their behalf during the heated crisis. 
Bernal and Furstenberg share an onscreen chemistry that makes the movie watchable, but Julia Loktev's future as a filmmaker is not as bright as his stars.
Not Rated. 113 mins.
Groupthink doesn't live here, critical thought does.
This website is dedicated to Agnès Varda and to Luis Buñuel.
Get cool rewards when you click on the button to pledge your support through Patreon.