A HAUNTED HOUSE
Mining the spoof genre he helped reenergize with the "Scary Movie" franchise, Marlon Wayans comes up short with a well-worn scattershot approach that rarely connects with audience funny bones. Most problematic is the absence of a storyline. Barely connected sequences fly by in every direction without consideration for structure or any kind of narrative arc.
Newbie director Michael Tiddes rides out the obligatory found-footage trope of the "Paranormal Activity" movies. A lusty bisexual spirit is ensconced in a suburban Los Angeles house inhabited by newlyweds Malcolm (Wayans) and Kisha (Essence Atkins).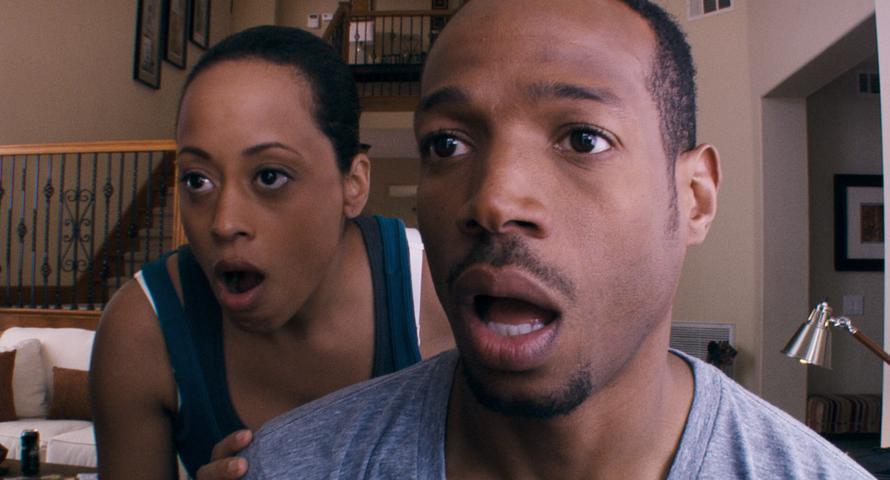 The best thing the movie has going for it is its ensemble's unabashed affinity for ribald humor. Fart jokes and uncomfortable sexual shenanigans abound. Arguably, the funniest bit in the movie occurs via a rotating camera that captures the erratic, and erotic, secret habits of the home's Hispanic maid Rosa (Marlene Forte).
Rated R. 86 mins.
Groupthink doesn't live here, critical thought does.
This website is dedicated to Agnès Varda and to Luis Buñuel.
Get cool rewards when you click on the button to pledge your support through Patreon.