France's best-kept secret, writer/director René Féret, embellishes the journey of Wolfgang Amadeus Mozart's older sister Nannerl during their family's early efforts to impress the royal courts of Europe during the 18th century.
The filmmaker's own daughter Marie Féret imbues her musically gifted character with an unmistakable erotic grace. With intricate attention to detail Féret lays out the milieu of the noble class in which the Mozart family intrudes like a band of remarkably disciplined gypsies. There is nothing glamorous about the family's touring through the bitter cold of snow-covered landscapes. Patriarch Leopold (Marc Barbe) has trained his 15-year-old daughter Nannerl to be a virtuoso violinist, harpsichordist, and singer.
Scenes of effortless musical performances by Nannerl and Wolfgang (David Moreau) are utterly convincing. Aware of the culturally imposed limitations for women, the ambitious father turns his attention to train his prodigious ten-year-old son to compose music. He furthermore forbids Nannerl to play the violin for fear of her upstaging Wolfgang.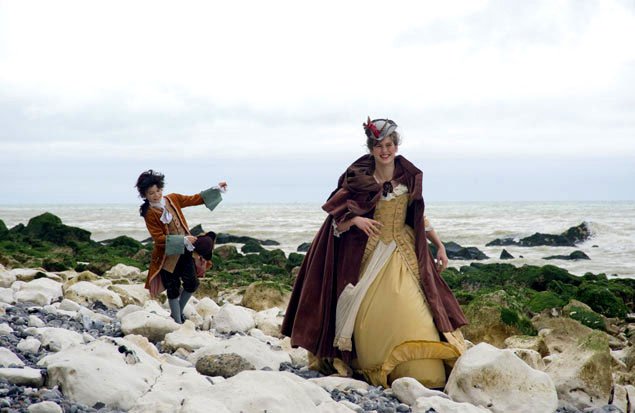 A daring feat by any measure, Féret's imagined account of Nannerl Mozart's early struggles sharply pivots on an invented romantic liaison she develops with the Dauphin (Clovis Fouin) to Louis XV. The opportune introduction comes at the behest of the Dauphin's forthright young sister Louise de France (wonderfully played by the director's other daughter Lisa Féret).
The couple's attraction is complicated by the necessity for Nannerl to dress as a boy in order to approach the Dauphin, who is nonetheless won over by her phenomenal singing voice. "Mozart's Sister" fits easily into a category of meaningful bio-pictures about long-suffering French heroines of art that includes films like "Seraphine" and "Adele H." Marie Féret's magical eyes allow for a haunting performance that transcends time. Prepare to be swept away.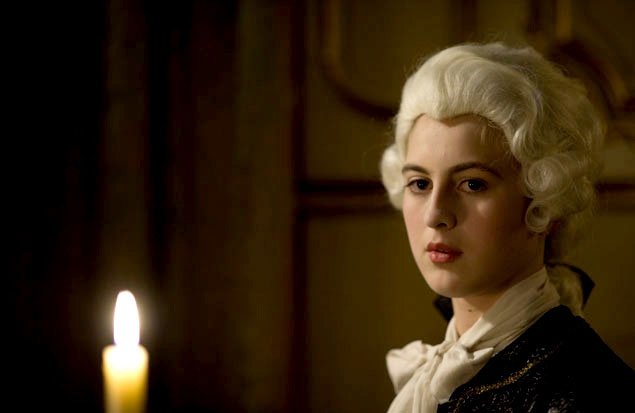 Not Rated. 120 mins.
Groupthink doesn't live here, critical thought does.
This website is dedicated to Agnès Varda and to Luis Buñuel.
Get cool rewards when you click on the button to pledge your support through Patreon.