BE COOL
It's OK To Be Cool

"Get Shorty" Sequel Fills the Bill

By Cole Smithey
Self-mocking jokes prevail in F. Gary Gray's feisty cinematic version of Elmore Leonard's irreverent Los Angeles-based novel. This sequel to the popular movie version of Leonard's "Get Shorty" (1995) delves further into the mystique of Chilli Palmer (John Travolta), a man who seamlessly went from being a thug shylock to a slick film producer and onto to being a music business kingpin.
After Russian mob bullets interrupt a meeting between Chilli and music mogul Tommy Athens (James Woods) Chilli discovers promising singer Linda Moon (Christina Milan). Chilli teams up with Athens' widow Edie (Uma Thurman) to steal Linda away from her manager Raji (Vince Vaughn) and record producer Nick Carr (Harvey Keitel). Contracts on Chilli's head pile up between competing factions as his plan for Linda's musical success takes shape with the help of Aerosmith's Steven Tyler (playing himself).
To enjoy "Be Cool" is to revel in the purposefully hit-and-miss slang of Elmore Leonard's effortlessly hip style while watching cliché characters make asses of one another. F. Gary Gray ("The Italian Job") understands the devil of comedy in the details. The director dutifully underscores pop culture references to strike audience funny bones like mallets on a xylophone. We get an obligatory "Goodfellas" camera-angle from inside a car trunk looking out at Raji and Elliot after they've thrown in a fresh corpse. The fact that pimp poseur Raji is a slang-talking white guy who dresses in bling and bright colors adds to the sustained loopiyness of the movie's riotous tone.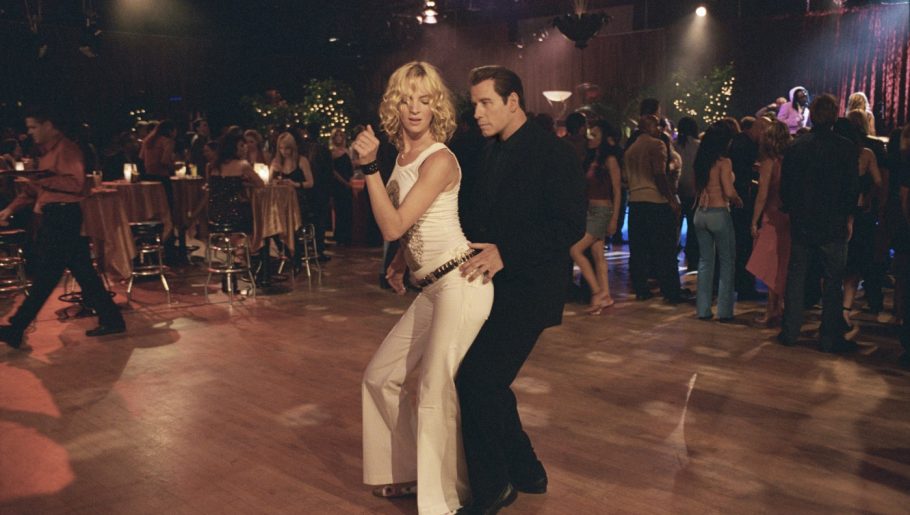 The good-natured Dwayne "The Rock" Johnson plays along with frivolous public rumors of his alleged homosexuality by playing Raji's bodyguard Elliot as a gay aspiring actor who auditions for Chili doing a scene between two female characters from the movie "Bring It On." Elliot goes so far as to show Chilli a music video of himself singing Loretta Young's "You Ain't Woman Enough (To Take My Man)" while wearing a red cowboy outfit. Chilli takes the situation in stride and advises Elliott to stick to monologues by male characters, and to sing songs from a male perspective. It's probably not advice that Elliott will follow since he, like most of the other characters in the movie, are engrossed in pretending they're something that they're not.
Physical burlesque hits a peak when Chilli comes home to find the corpse of a would-be assassin sitting at his dinner table. When Chilli pushes the limp body back into the chair, the poor guy's chin hangs on the table so that his inert face stares out at the camera while Chilli goes about his business. In a David Lynch movie the same scene would be thick with foreboding, but here it works like a Monty Python skit that gets funnier as the scene goes on.
"Be Cool" is a very different movie from "Get Shorty" because the mix of chemistry here is of a younger ilk. It has a more self-aware sensibility that acknowledges the slimy underbelly of the music industry. Julie Moon's oh-so-soulful self-written songs drip with sentimentality before being wrapped in a generic pop sound that Chilli's producer adds an "edgy blues guitar" to make it sell. Ironically, it's this area of tangible music where the movie derails because it takes itself too seriously toward being convincing about Julie Moon's tilt at stardom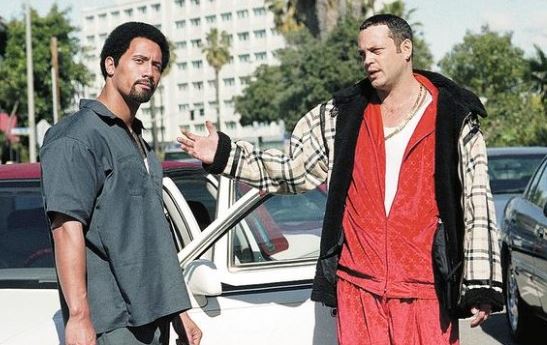 When Chilli tells Steven Tyler his thoughts on Tyler's personal subtext for Aerosmith's song "Sweet Emotion" the movie comes to a guffaw inducing halt. This isn't exactly an Elvis Costello song they're discussing and even if it were that would still be no excuse for addressing an arcane topic about what the songwriter was thinking when he wrote it. These Tarantino-inspired dialogue scenes are thankfully few and cancelled out by Raji's and Elliott's over-the-top antics that continuously pull the action into a slapstick orbit of ridicule.
Rated PG-13. 114 mins.
Groupthink doesn't live here, critical thought does.
This website is dedicated to Agnès Varda and to Luis Buñuel.
Get cool rewards when you click on the button to pledge your support through Patreon. Thanks a lot pal!