CANNES, FRANCE —Paolo Sorrentino's "Youth" features Michael Caine and Harvey Keitel as a couple of old friends facing down the last days of their lives while vacationing at a luxurious hotel spa in the foothills of the Alps. If watching this dream pairing of actors doesn't sound like the best thing since the invention of ice cream, then this film is not for you. Don't bother; you're not worthy of it to begin with. If, on the other hand, you have a penchant for vibrant international cinema that goes out on an intricately composed limb to discover veiled truths about friendship, love, loyalty, and the creation of art, then settle in for a refined cinematic treat.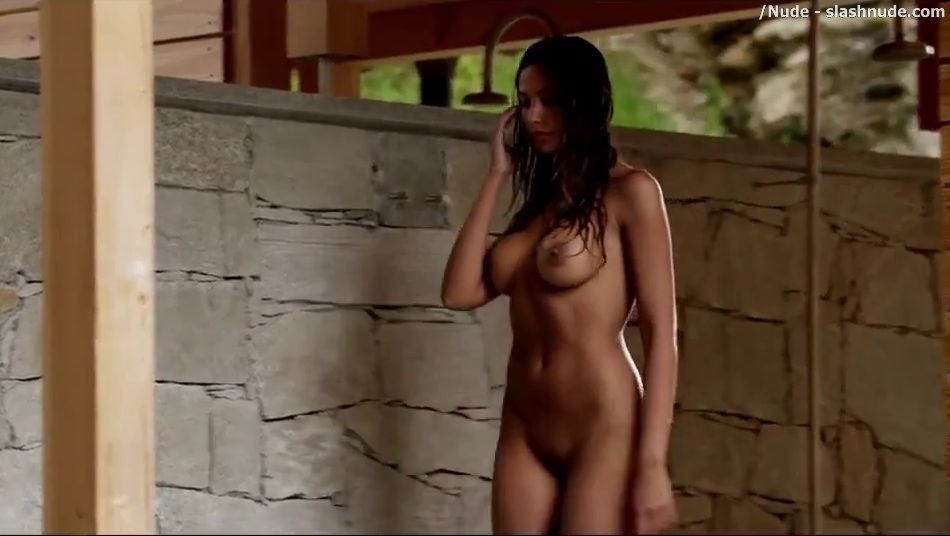 Substantial emotional proportions extend out over the physical and metaphorical horizons that Sorrentino puts crisply into view.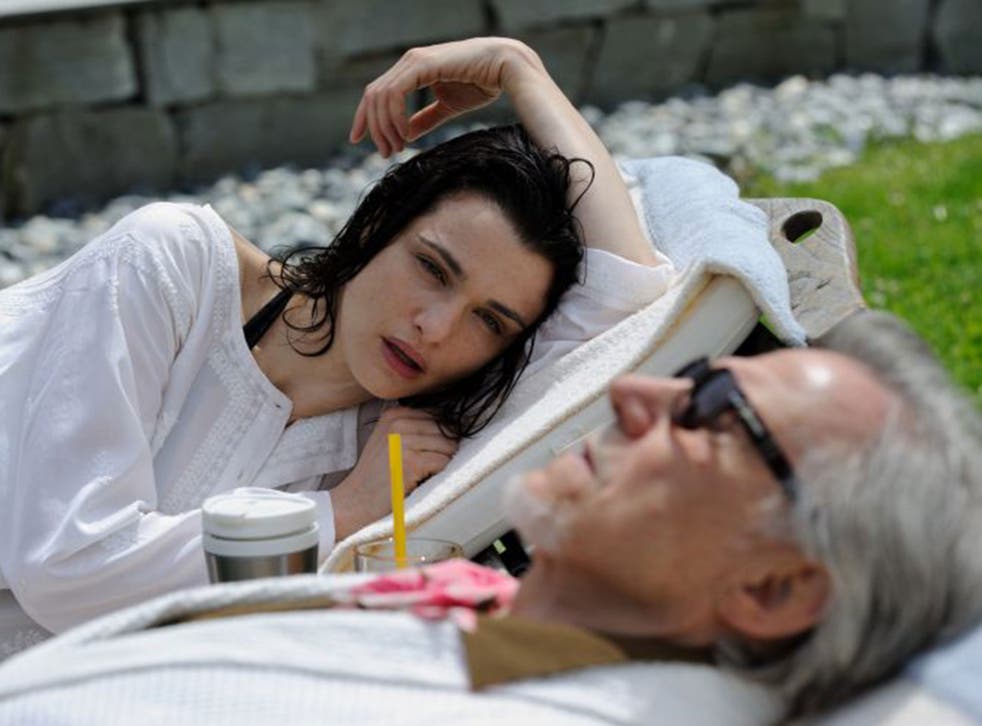 Fred Ballinger (Caine) and Mick Boyle (Keitel) are lifelong pals who have come together once again to relax and reflect on their lives in a familiar idyllic location. Fred is a highly esteemed composer and orchestra conductor still recovering from the loss of his much beloved wife.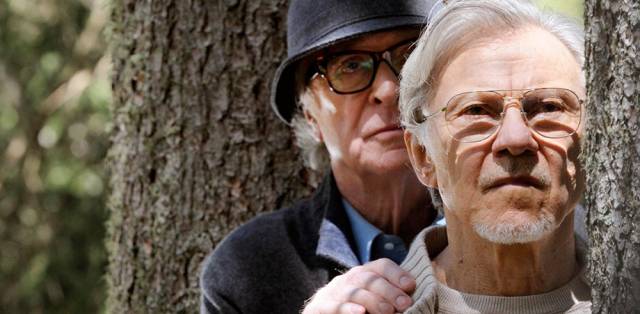 Michael Caine's deceptively effortless embodiment of his musically gifted character echoes with an openness of spirit that fills the viewer with a simmering sense of passion. A painfully obsequious emissary from Buckingham Palace doggedly revisits Fred at the spa to beg that he conduct his cherished "Simple Songs" cycle for the Queen, for which Fred will receive a knighthood. Fred wants nothing to do with it, but won't give a reason for his staunch refusal. It's too personal. Fred's justification contributes to the film's elegiac climax with a delicate grace note.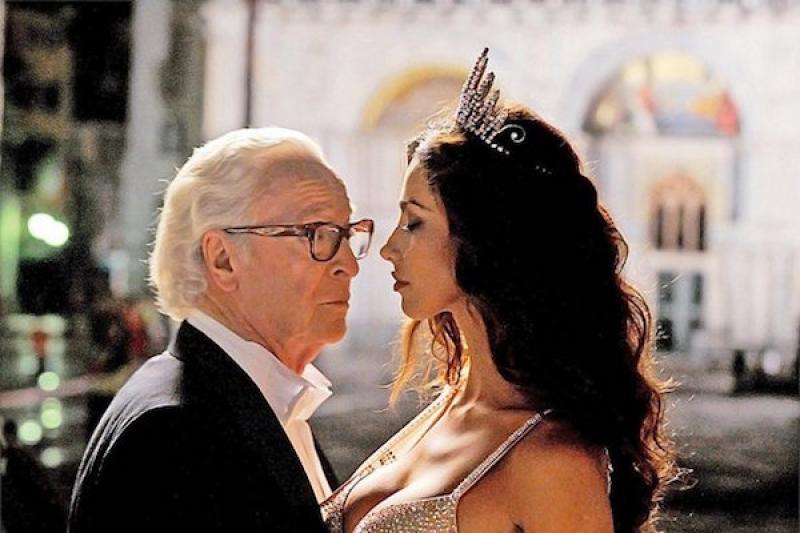 Writing his latest screenplay, entitled "Life's Last Day," with the help of a group of young collaborators, keeps Mick busy between dips in the sauna. He wants the film to be a "testament" but can't articulate the object of his praise. He really just wants to celebrate himself. Mick has a casting ace up his sleeve in the guise of Hollywood diva Brenda Morel, played with caustic aplomb in a scene-stealing cameo by Jane Fonda. In just three short scenes, Fonda gooses the story with the juice it needs.
Aside from at least one woman they both dated in their youth, Fred and Mick share an in-law brotherhood. Fred's daughter Lena (Rachel Weisz) is married to Mick's playboy son Julian (Ed Stoppard). Lena is left heartbroken after Julian tells her he is leaving her for another woman, Paloma Faith (playing a version of herself), an annoying pop singer celebrity with a reptilian brand of sex appeal. Mick is none to pleased with his son's shenanigans. However, the breakup has a positive effect of bringing Fred closer to his daughter.

Sorrentino draws connecting meanings from unifying supporting characters such as Paul Dano's quietly observant actor-character Jimmy Tree, who has been pigeonholed by a role he played as a robot in something called "Mister Q." Jimmy's preparations for his next role involve a public-space rehearsal performance of Hitler that is amusing as it is spot-on.
"Youth" is a perfectly tuned chamber piece that resonates in waves of humor, regret, lust, and thoughtful expression. Like Sorrentino's last film "The Great Beauty," it is a lushly composed film worthy of repeated viewings.
Not Rated. 118 mins. 
Groupthink doesn't live here, critical thought does.
This website is dedicated to Agnès Varda and to Luis Buñuel.
Get cool rewards when you click on the button to pledge your support through Patreon. Thanks a lot pal!